My Dad has an app on his iPhone that lets him check the status of our AT&T bill but I just have a flip phone. Is there any way I can keep track of how much data I've used without having the fancy iPhone app??
Props to you for your initiative first of all! There is indeed a way to get updates on your AT&T Wireless billing cycle, data usage, and even pay your bill, all from your so-called "feature phone" (basically their fancy name for any phone that's not a "smart phone", and in the biz people to refer to them as "dumb phones", but hey, it's a phone!). The key feature is that your phone needs to be able to receive text messages and it's hard to imagine any phone you can buy nowadays that cannot get at least a simple text message!
Then you have to remember the secret star codes, but they're pretty easy because they are mnemonic. Just remember that you preface the code with an asterisk ("*") and end it with a hash symbol ("#"). For example, to check whether you're eligible for an upgrade to a new Samsung Galaxy Note 7 Apple iPhone 7, you can send * N E W # or * 6 3 9 #.
Turns out you can do this from any phone so you can even use these handy shortcuts on an iPhone or other smartphone too!
Here's how I use this to quick check data and message usage for this part of the billing cycle. To start, you enter these like you're dialing this weird phone number. Checking data is * D A T A #: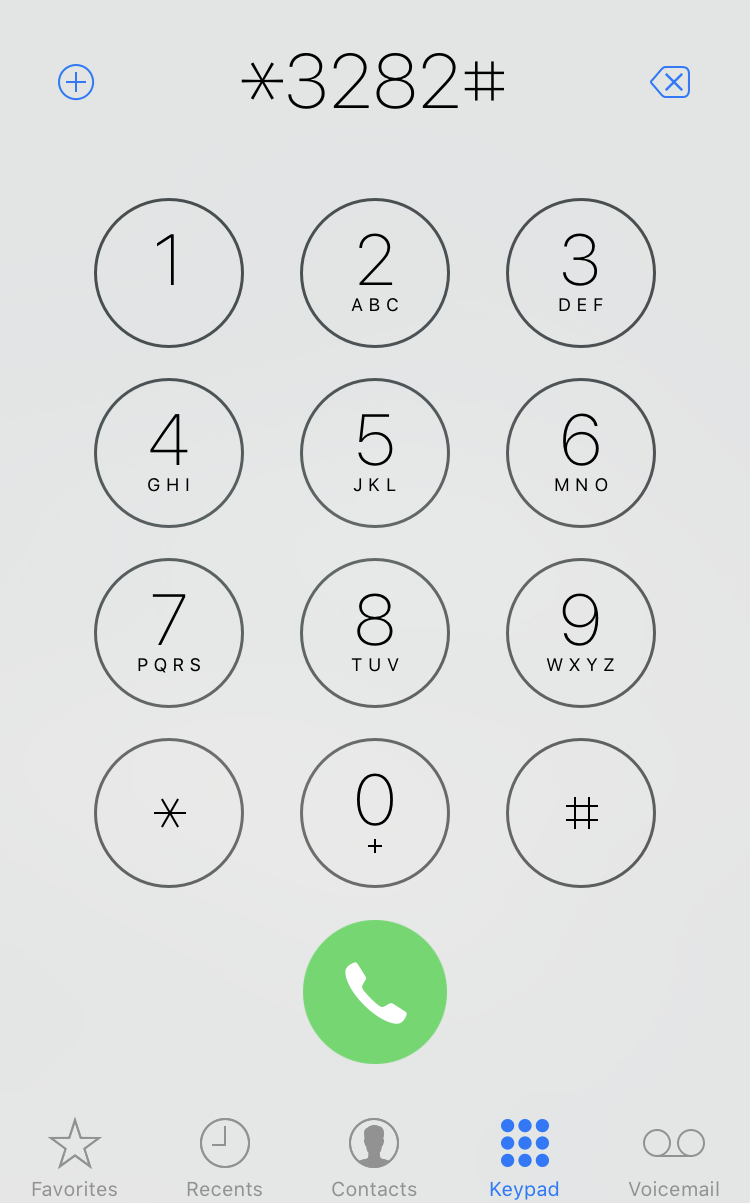 Slightly weird, but if you check the display, you'll see that 3 2 8 2 does indeed spell DATA!
Push send to initiate the phone call and it'll be quite different to making a regular telephone call on your device:
Then a few moments later it'll give you a heads up that the request has been seen and is processing:
A very different experience, sort of like finding a hidden feature in your iPhone, actually. A simple feature phone won't be quite as visually different, but the basic idea holds that it won't "call" the star code number, it'll initiate a data query.
After a moment or two, the data usage message arrives: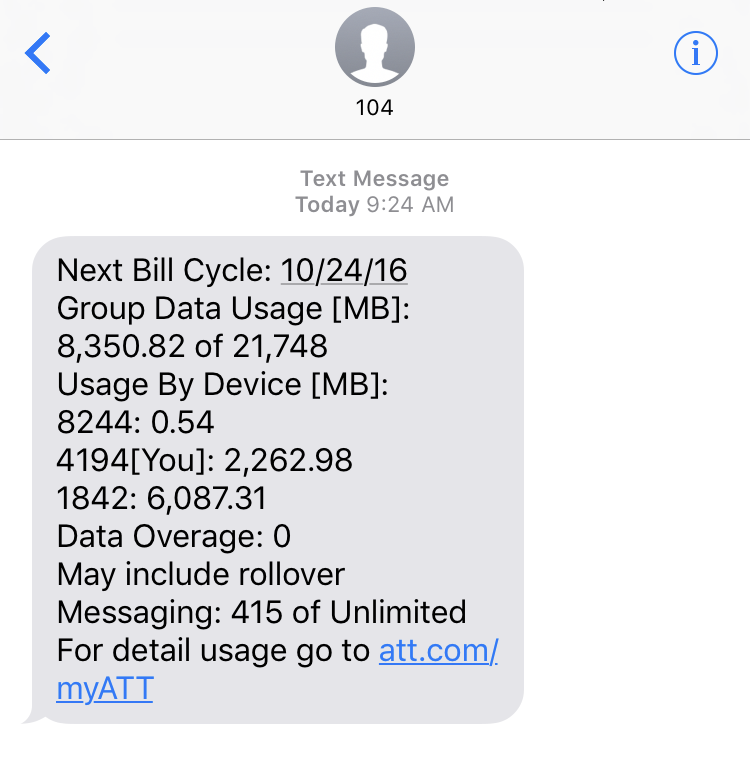 I have three lines on my account, and you can see that 1842 is using most of the data 6,087MB, while my line has used 2,262MB and the 8244 line is in the kilobytes. We've also used a total of 415 of unlimited text messages for my AT&T Wireless account. Not too bad, all in all, given that we're 11 days from the end of a billing cycle and we've only used a combined 8.3GB or 21GB in our data plan.
There are other star codes you can try too. Here's what I get when I check * M I N # (or * 6 4 6 #) for minutes used: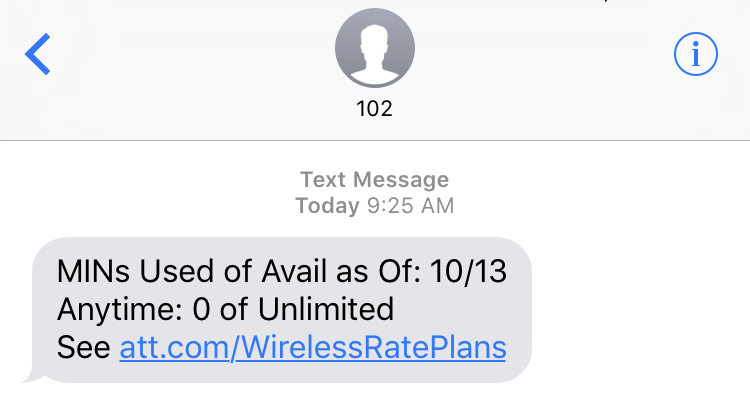 I've used 0 of unlimited. Gotta like that service plan!
There are a number of different AT&T wireless star codes to know about too, as documented here: Use Star Services for Quick Account Updates. My favorites are: * M I N # for minutes used, * D A T A # for overall data usage and * N E W # to check eligibility for you to go from your flip phone to the latest and greatest smart phone. I mean, your Dad'll be okay with that, won't he? 🙂