Prior to March 2020, most of the world probably associated the word "zoom" with a car commercial. However, as everyone shifted from daily interaction with 30-40 people to staying safely in their homes and moving their lives online, Zoom suddenly because ubiquitous. Students of all ages were not exempt from this transition either. Suddenly online was where it was at for everyone, regardless of age.
Today, six months later, the Internet is relied upon for just about everything now. It's quite common for a student or work to have at least three digital meetings a day if not a full handful. Whether by phone, laptop, or computer, we have literally become connected to video screens for just about everything from learning, to medicine, to work to socialization.
For studying and learning, Zoom for education was an amazing adoption of a technology tool that hardly had any major marketing campaign. The key feature was simple, the tool was free to use. And schools jumped on board right away after COVID restrictions kicked in because the restriction of 100 viewers or less was quite flexible and easy to work under. After all, most classes at any grade level were rarely over 40 viewers. Institutional and organization use, of course, needed licensing, but even then the Zoom meeting tool made sense to use because it was so easy to work with, flexible, and didn't require any other commitments.
Simple Means Attractive
Zoom was not the first online meeting tool to appear. Microsoft had been pushing Microsoft Teams for a few years already, but the tool was clunky and required the use of other Microsoft tools. This leveraging was found to be annoying and caused a lot of institutional resistance to adoption. Alternatively, there were other players like GoToMeeting, Webex, and similar. However, each of those had hefty fees one had to pay monthly or annually to enjoy the use of the tool. While companies and corporations used these tools extensively, schools on a budget saw no immediate need to drop that kind of cash on a rarely used meeting tool. Then the world changed.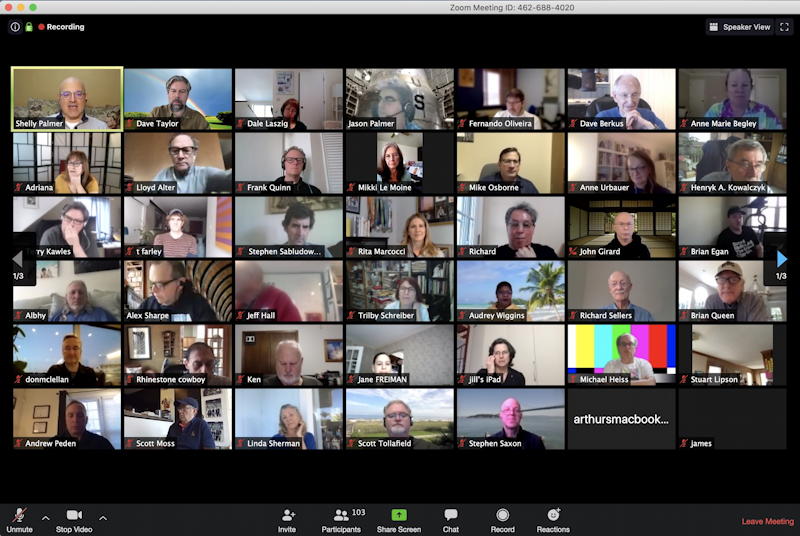 Suddenly, everyone needed to communicate by phone or electronically, but school budgets hadn't changed or improved. In fact, in some cases, educational financial resources became more strained. Zoom was the perfect answer. It allowed easy migration to a digital meeting environment that was intuitive, simple in design, effective, and most importantly, cheap. Zoom was free for basic users. It provided all the capability of a video-conferencing experience but it runs on the existing Internet connection a school already has. So, the jump from in-person classrooms to digital classrooms was a natural evolution shoved along fast by the scare of COVID-19 exposure.
Free Isn't Automatically Safe
Zoom took off. In fact, schools were using it far faster and more extensively than the office world. However, it wasn't perfect. As soon as Zoom exploded as an educational tool, connecting students and teachers electronically and circumventing the risk of COVID, problems appeared as well. The now infamous problem of "zoom-bombing" becomes common and annoying. Essentially, a zoom-bomb involves someone duping or hacking their way into the Zoom meeting and disrupting it. While some bombers were just observers, watching classes occur silently, others were outright perverse and disruptive. Zoom needed an upgrade quickly to solve this problem if it wanted to keep its rollercoaster popularity rise to keep going. So, they instituted passwords and passcodes. Since then, Zoom has become a bit more mature, reliable, and secure, which worked just fine for schools.
In terms of format, the Zoom meeting as an education tool hasn't changed much. Teachers and professors still lecture, students still listen, questions are still asked and the group still hears the same answers. However, at the same time, the traditional classroom is shattered. Now the students can be just about anywhere there is a digital connection to the Internet. And the teacher can teach live as well as record and share later for all those who missed the live class broadcasted. This becomes the foundation of distance learning beyond static videos and reading through dozens of PDF files. It also brings back the socialization factor of the classroom when it can't be in person.
What to Expect Going Forward
Tools like Zoom are not going to go away anytime soon. First, until there's a solution for the current COVID virus and similar new threats, Internet meetings and communication tools are nowhere to stay in daily life. In fact, as technology develops, video meetings will continue to become as common as phone calls. Within a year or two, our lives will be a bit like a Star Trek episode with many video tools dreamed up in that TV show becoming a commonplace reality today.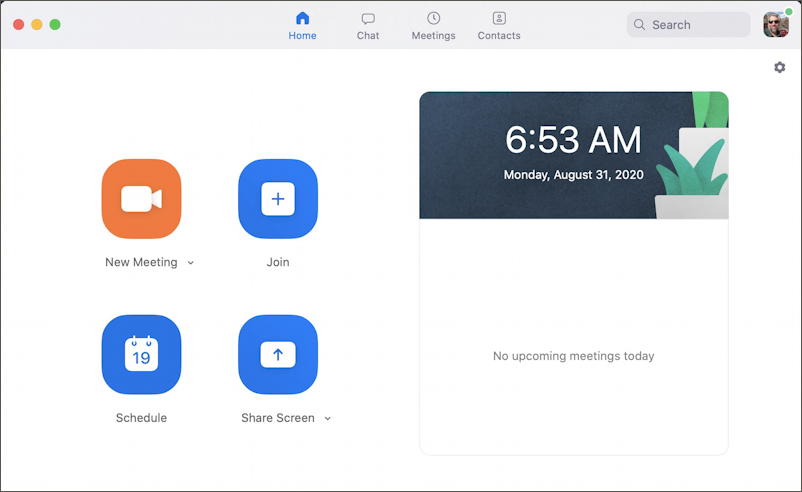 Second, learning has exploded and shifted into the new digital paradigm now that it has been living with the mode for a few months now. Universities and colleges are realizing digital tools are key to their survival and access to future markets and continued growth. It's no mistake that online classes and digital degrees have grown in number exponentially in the last three years, and that started before COVID-19 arrived. Finally, tools like Zoom make it easy to provide educational access much more cheaply or at no cost at all. And that's been a primary goal of education since community colleges were first created.
Pro Tip: I've been writing about Zoom and online education for quite a while. Please check out my Zoom help area for more tutorials and articles on online education, meetings, and socializing through the popular video chat platform.