Dave, I have heard that writing guest posts for other people's blogs is a good way to get more readers to my blog. Sounds good to me, but I am finding that it isn't easy to find bloggers who are willing to publish my stuff. Got any ideas that can help me?
Yes.
That was easy.
More seriously, I am always happy to write guest posts and have run a variety of guest entries on both this and my other weblogs too. In fact, to get a more informative answer to this question, I invited my friend Cathy Stucker to write a guest answer to your question! Disclaimer up front, though: she's an ideal person to ask because she's started a free service to match up bloggers and guest posters. Here is what she suggests:
The first step is identifying the right blogs. You want to find blogs that have an audience as much like yours as possible. For example, if your blog is about frugal living, then blogs about parenting, finances, travel and many other topics may be a good fit. You can find these blogs by doing searches for your keywords and related terms on Google Blog Search, Technorati and other blog directories. It can also be useful to subscribe to Google Alerts for your top keywords. And subscribing to Blogger LinkUp can help you find bloggers in your market who are actively looking for guest posts.
Read several posts to get a feel for topics they cover and the style of the blog. Do a search on the blog for "guest post" to see if they publish guest posts. Sometimes there will be a page outlining the requirements for guest posters. If you don't find anything, send a brief email to the blogger offering to do a guest post and suggesting a topic you would like to cover. Include a link to your blog, so they can see what you have written.
The biggest, most popular blogs have a lot of writers submitting guest posts. Breaking in there can be difficult, but it is great when you succeed. Do not overlook smaller niche blogs, though. They may have loyal readers who will become your fans.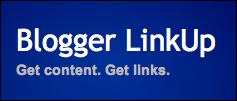 Most bloggers want unique content. They do not want something that has already appeared on your blog, and they expect that you will not use it anywhere else after they publish it.
Keep the self promotion to a minimum. Write quality, informative and entertaining content, not an ad. Most bloggers are fine with you having a couple of lines, usually at the end of your post, promoting you and linking to your blog.
When your post is published, promote it. You might write a short post on your blog announcing the guest post. At the very least, send a link out on Twitter, Facebook or other social media sites, or include a link in your email newsletter.
Say thank you. Yes, you gave the blogger free content, but they gave you exposure. Sending a brief thank you email is polite. (Of course, the blogger should also thank you for your contribution, but we're talking about you here.) You may be able to build a relationship with the blogger that will benefit both of you for a long time to come.
Thanks for those tips, Cathy! You can get a head start on finding blogs that want your guest posts by signing up for Blogger LinkUp.