I'm giving my Android phone to my Mom and want to wipe all the data off of it first, so she can start from ground zero. What's the easy way to reformat and wipe the data clean?
Just as all iOS devices work similarly, so do all Android devices, at least with something as basic as system settings and configuration. I'm glad you're giving this device to your Mom, though, because there's some reason to believe that even a system reset doesn't perfectly remove everything from the device (see Destroying Data is Hard Work for an example of what I'm talking about).
At the least, however, if you have 2-step verification set up on your various online accounts — and you really should! Here's a link to the many articles I have on this site about setting that extra-safe security for most common online services: Set up 2-step verification — the new owner of an Android device shouldn't be able to get onto your system. You might also contact the mobile carrier too so that they don't use your billing information for subsequent usage. That would be bad, and even more so if your Mom's in the loop, with all her calls to China and the Middle East. 🙂
Fortunately it's pretty easy to reformat your device!
Start by finding "Settings":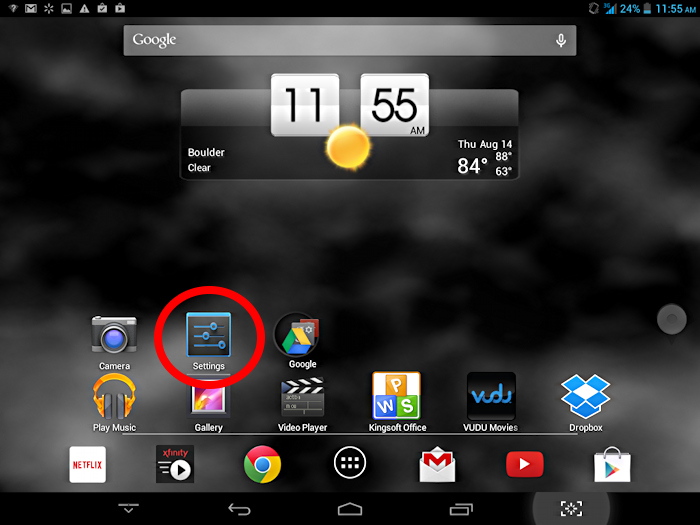 Once you tap on it, you'll be in the complicated world of Android settings.
There's a lot to see!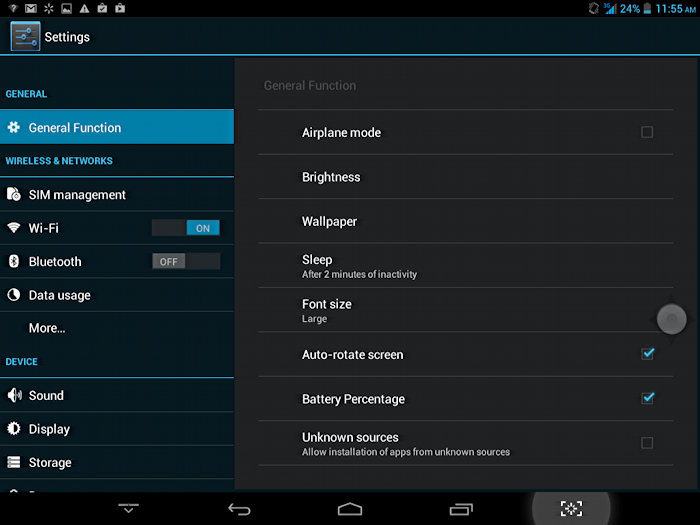 None of these, however, are what you seek!
Swipe down on the left side to find "Backup & reset", then tap on it: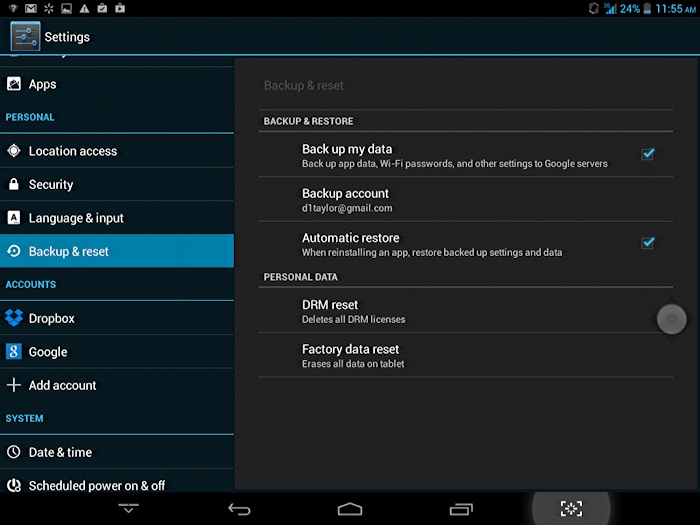 Now on the right side, you'll want to choose "Factory data reset".
This actually has an option to leave your photos intact. You probably don't want to do that so make sure you look at the options closely.
Then, finally, you'll be looking at this:

And if you're sure, click on "Erase everything" and you're good to go.
Now that device is ready for your Mom. But is she ready for Android? You'll find out…