How does Windows 10 figure out what location to show weather on the login screen? It's weird, it's often the last place I was, rather than my current location??
You've found a bit of a hiccup in the Windows 10 system by noticing that the place that Windows 10 choose for the weather forecast in the login screen is often wrong. This doesn't apply to a desktop computer that stays in one place, of course, because it doesn't move around, but if you have a laptop or tablet that includes a weather forecast, it's probably trying to figure out your location and use that for the forecast.
Which works great if that's not the very first thing that the operating system does when you wake up your device, that is.
What happens though is that the forecast is added to the login screen before the computer has a chance to get online and figure out your current location, so instead it uses your previous location and while it's getting the forecast, another part of Windows is identifying location. The result is pretty commonly that you see the wrong weather, but when you log in it changes to the right location and forecast!
Let's have a look. To start, on the login screen I see this forecast: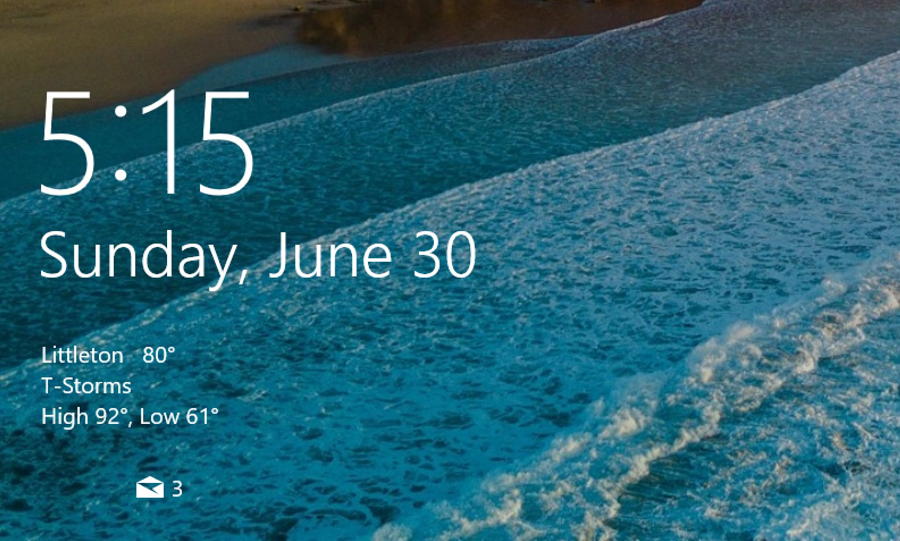 Good to know, but… I'm not in Littleton Colorado any more, I'm in Boulder, Colorado. Sadly, my computer doesn't know 🙂
When I log in to my account, notice that in the Start Menu the active tile still shows Littleton weather:
A click on the tile to launch the Windows weather app, however, and as it launches it updates location.
The result is that it shows the Boulder weather forecast, not Littleton: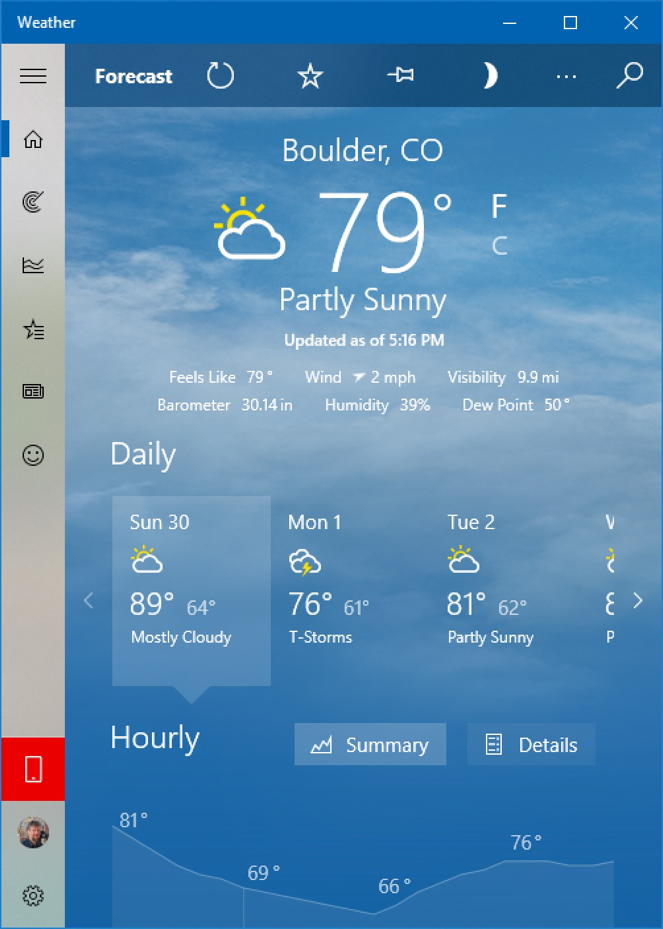 It's a bit confusing, but the problem might just be that you're paying too much attention. No? Okay, so here's how you can tie the weather forecast data to a specific location instead. See that gear icon on the lower left of the Weather app screen? Click on it.
Now you'll be able to change the Weather app settings:
A few other interesting settings, but the key one is the last: Launch Location. Right now I have mine set to "Always detect my location" but if I wanted to lock it to Boulder, Colorado, say, I could choose Default Location and specify that instead. Solved!
Pro Tip: I've written lots and lots of Windows tutorial content here on Ask Dave Taylor. Please take the time to check out all my Windows help while you're visiting!