I don't get it. The audio on my Windows PC seems to be just fine, I can hear system beeps, etc., but when I use Windows Media Player, I can't hear any of the music that's being played, regardless of how I adjust the volume in the player up or down. What's going on?
I know what's happening with your computer because I've seen it happen on my own Windows XP PC more than once. The problem is that there isn't a single volume control for everything but rather a set of different volume controls – and mute buttons – for different types of audio output.
To fix your problem, go to Start –> Settings –> Control Panels –> Sounds and Audio Devices Properties.
It looks like this: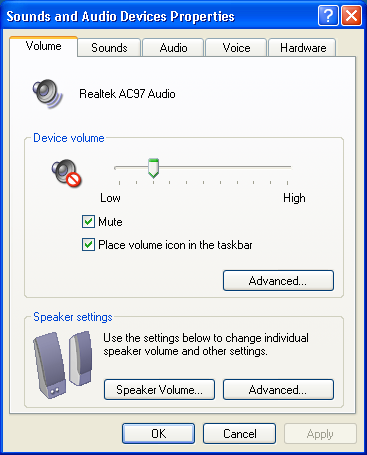 Note here that I have the mute button checked. If you have the same, you should definitely uncheck it. You might check your speaker volume here, but I'm willing to bet that it's not the problem you're facing (otherwise you wouldn't hear any beeps!)
Click on the "Audio" tab along the top to get to the audio application output settings. That'll look like this: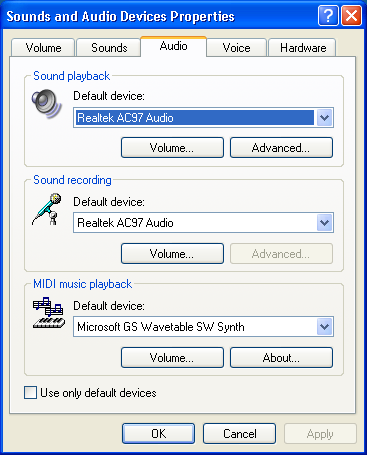 The area of interest is labeled "Sound playback". Make sure that the device selected is correct (it's probably the name of your sound card, not your speakers, as mine is a Realtek sound card) then click on the "Volume…" button: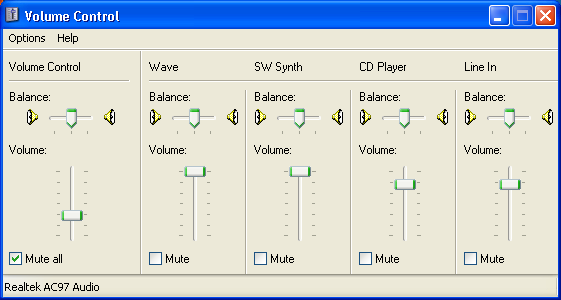 Finally, the master Volume Control on the left side is what's most likely affecting the playback of audio in Windows Media Player. Make sure it's not muted (mine is in the screenshot, notice) then move the slider up or down just a bit.
If you hear the system beep or other audio feedback, you're good to go and Windows Media Player should work great. If you don't, go back and check the various volume controls to ensure nothing's muted and all the volumes are at an audible level.