When sending mail from Apple iPhone 3GS my copy says from barber This is incorrect. How can I correct this? Thank you! Barbara
This is a fairly easy problem to solve: but it's important to know that the name associated with your outbound mail is not related to your Address Book (uh, Contact) entry, but is specified in the email account settings you have created.
To check what settings you have on your Apple iPhone, Barbara, you need to go to the main screen of your phone and then tap on "Settings".
It looks like this once you've done that: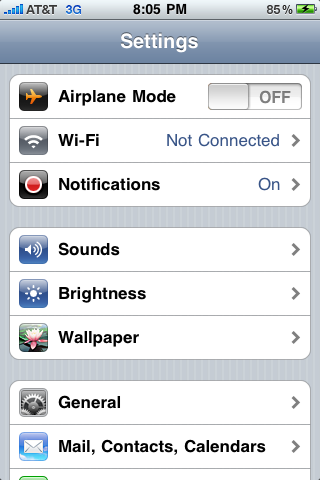 From here you want to drop down to "Mail, Contacts, Calendars" and tap it.
Now you'll see: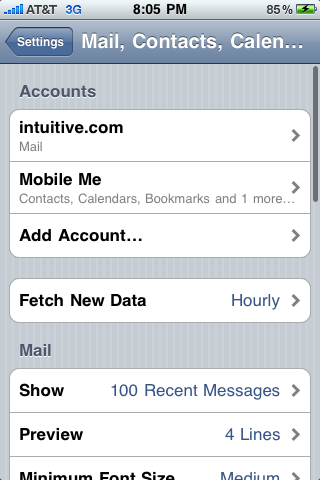 Pick the account you're finding isn't configured properly and tap on it (if you have more than one, as I do). You'll then see: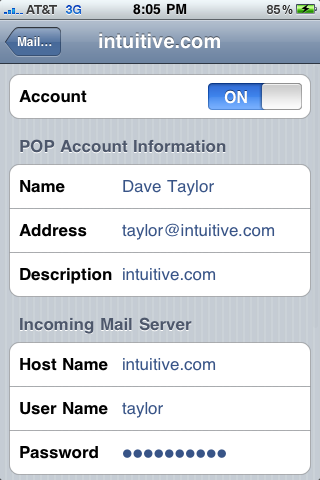 As you can see, the first entry is "Name", and I bet it's not set to anything at all, or, worse, is set ot the wrong thing. Either way, just tap on it and you'll be able to correct the entry.
Problem solved.
Now, more questions about the iPhone? Check out the rest of my site, I have lots of
iPhone help
.