A few people on Facebook — you included! — post these great historic updates, citing what happened on that day a few years ago. I know Facebook has an "on this day" feature, but how do I enable it?
Unusual for Facebook, the addition of the historic newsfeed filter "On This Day" wasn't announced with great fanfare and a pop-up advert right in the middle of your newsfeed. In fact, if you don't know how to get to it and allow it to add notifications to your stream, you'll likely never have it up and running on your Facebook account.
And since it's a time travel feature do I need to point out that if you weren't actually on Facebook a year ago that it's not going to offer up much for you anyway? I've been on the system for eons so there's plenty for it to filter through from my historic posts, but if you're new to the social media service, well, then you'll enjoy On This Day next year, I suppose. 🙂
To start, there's no link, no button. Your main screen looks like, well, its usual mix of options and links: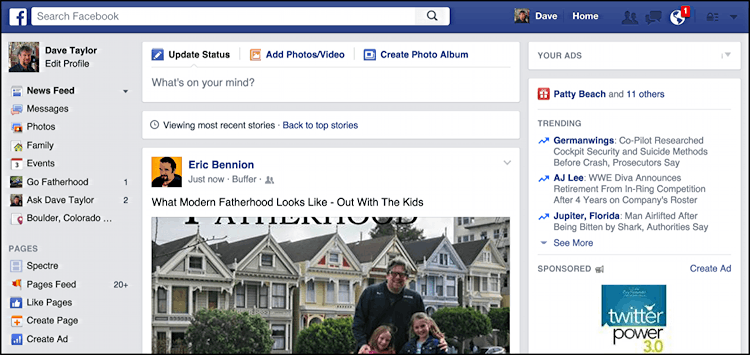 The trick? You need to go to a specific URL: facebook.com/onthisday
Click on that (or type it in yourself if you're the suspicious type) and you'll see something like this: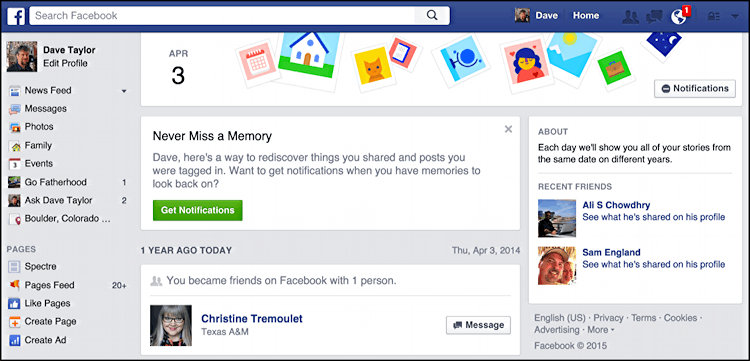 Quite festive with its tiny photo icons scattered along the top, isn't it?
To enable the On This Day notifications, simply click the green Get Notifications button.
For me, it's fun to see what was going on a year or more ago. For example, one year ago, here's what I was sharing about Apollo 11: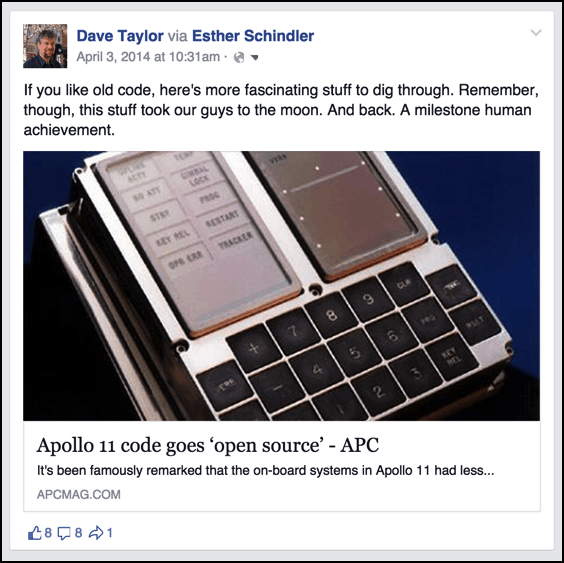 Scroll down further and if you've been on Facebook for multiple years, it'll even show posts from further back: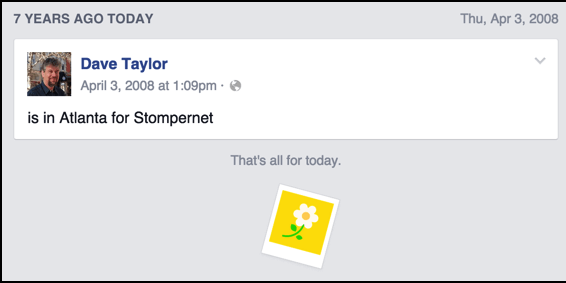 That's all there is to it. Why it's so hard to figure out where to find On This Day is beyond me, though.
Oh, and if you tire of it, go into Settings and you can find it to disable (or enable, I suppose):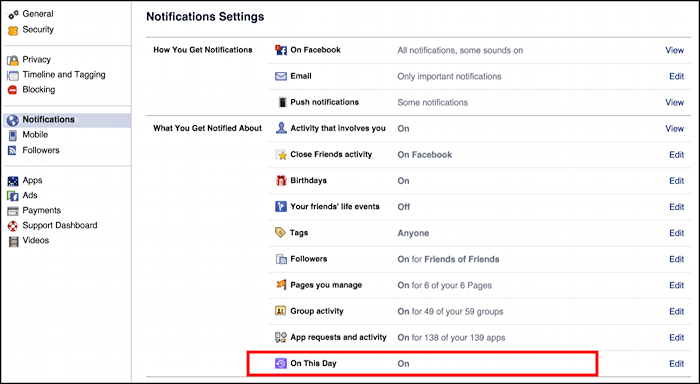 Now in one hundred years will they have "In The Previous Century" on Facebook 2200?
Maybe. Just maybe.