Dave, I read that one of the big changes with Apple's new iPhone 15 is that it has switched from a lightning connector to a USB connector. Why would Apple force us all to get new cables?
Us old timers remember that the original iPhone 1 from Apple – introduced in June of 2007 – had a flat, clumsy 30-pin connector that was also used on the company's popular iPod devices. In 2012, the introduction of the iPhone 5 heralded the new, faster 8-pin lightning connector.
When tech Website Engadget reviewed the iPhone 5, it said "the lightning connector is infinitely easier to connect. It slots in nicely and does so regardless of orientation, plugging in right-side-up or upside-down."
ENTER THE EUROPEAN UNION
Zoom forward a few years and the European Union flexed its power by declaring that every smartphone needed to use the same USB-C connector. Deadline: 2024. Their logic was that it would save millions of unnecessary cables by having all devices use exactly one connector across everything.
Whether that makes sense or not, Apple had been reading the writing on the proverbial wall for a few years, gradually moving its laptops to use the popular USB-C connection design.
Enter the new iPhone 15 lineup, going on sale later this week with USB-C as its charging port instead of lightning. If you're counting pins, USB-C has a 24-pin design, quite a few more than the 8-pin lightning connector.
Just like the transition from 30-pin to lightning, there's no going back with this transition to USB-C. You can pick up tiny lightning-to-USB-C adapters on Amazon for under $10 if you need 'em, but the reality is that it's time to start acquiring new cables.
Because the tech industry can never do anything the simple and straightforward way, however, it turns out that USB-C supports very high wattage power delivery. More, in fact, than most USB-C cables can handle.
LOW POWER USB-C?
Where this gets weird is that the new iPhone 15 lineup can accept higher charge wattage than the cable included can deliver. Apple, of course, is selling a higher wattage charging cable for an additional fee.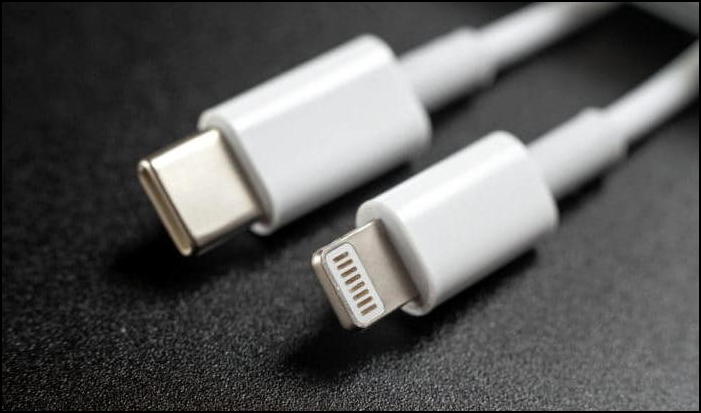 Apple differentiates the cables by listing the default as a "60W cable", while the more capable cables that can charge your new iPhone faster as "240W". This assumes that your charging block is pushing out more than 60W, of course, but it's really worth getting a more powerful charger for the speed. Glorious fast charging!
The good news is that you can also reap this benefit by purchasing any third-party USB-C cable that's rated for more than 60W or 67W. There are plenty available for a modest fee and undoubtedly many more will be showing up within a few weeks.
The long and short of it is that the move from lightning to USB-C is a huge boon for consumers. Having to carry less cables? I've been ready for years.
Tip: I've written a lot of fun and interesting tech articles here on this site. Please check out my Tech Articles Library to see what's available for your edification.