When I launch Microsoft Store on my Windows 10 system I notice that there's a number next to my profile pic with an arrow adjacent. What does it mean?
If you're paying close attention, you'll notice that the number decreases over time if you leave the Store application open in Win10. Turns out that's actually the indicator of how many apps you have with pending updates on your computer, and the ideal is for that to always be zero so that you're completely up-to-date with all your Windows programs, including the Windows operating system itself.
So rather than a nuisance, it turns out to be an important part of keeping your system healthy and secure. Why it's tucked into an app that on first glance seems to be all about adding games to your PC is a bit of a mystery, but that's another story!
Let's have a look, and the good news, there's not really anything you need to do. Just leave the Store app open while that number's non-zero…
Here's what I saw the last time I launch the Microsoft Store: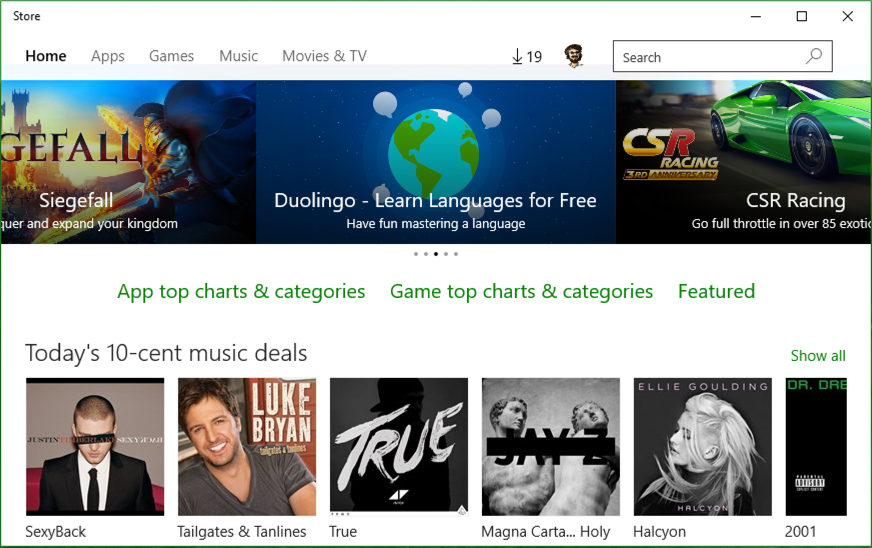 Now that you know what the number means, you can see that I have 19 pending updates.
A click on the number reveals what's going on:
Look closely, you'll see MSN Money is having its update installed, updates for Microsoft Solitaire and Windows Map are downloading and MSN Weather, etc, are pending, waiting for their turn in the digital spotlight.
Watch closely, however, and it's possible that as apps are downloading and updating new app updates are discovered, which means the number can actually increment: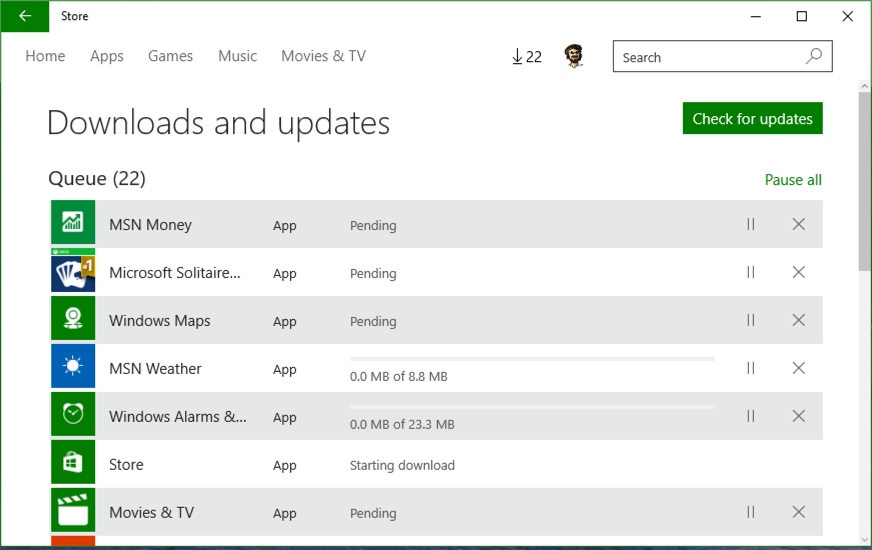 Still, let things progress and you'll see individual apps step through all the different values:

Much time passes and the number gradually decreases:

Ah, down to 12.
And, eventually it's done. Until the next time there are updates to any of the system programs or the apps or games you've installed. Yeah, because it's okay to actually download games too. I won't tell.
Now you know what the number means!