I was looking at the list of apps that updated through the Microsoft Store on my PC and there's an entry for "Windows Web Experience Pack". Looks like it's from Microsoft, but there's zero information about it. What is it and do I need to have it on my Win11 system??
Back in the early days of operating systems, an update every few months was sufficient to keep things working reasonably well. Back then operating systems were millions of lines of code rather than hundreds of millions of lines, so the complexity was lower. Perhaps more importantly, the bad actors and hackers were indie folk working out of basements. Nowadays not only has everything become more complex and convoluted, but there are more complex hardware setups, more demanding apps, and those hackers have become AI software and state-funded malicious teams or criminal enterprises. The long and short of it is that we need system updates more frequently than every few months or even every few weeks.
But, Microsoft's engineers wondered, are there portions of Windows 11 that could be updated without having to restart the system? Turns out that, yes, there are various components that are part of the Windows experience (with apologies to Jimi Hendrix, one presumes) that can be updated in situ and without even bothering the user. There are also some apps that can be updated without requiring a full system restart – like Microsoft Edge – which is darn convenient.
This is all a good thing because it means as soon as Microsoft finds a problem and finishes its testing, it can disseminate it to the millions of PCs in the world without relying on you doing a 'check for updates, reboot' sequence. Which, honestly, is a pain. We all get our favorite apps running and window placement and restarting messes all that up.
The problem is that Microsoft hasn't really explained what's going on, it just introduced its "Experience Packs", some of which are designed for just this purpose. Like Windows Web Experience Pack, which appears to be focused on one specific program. But let's have a look at what we can see before we go further…
WHAT IS WINDOWS WEB EXPERIENCE PACK
Interestingly, Windows Web Experience Pack shows up in the Microsoft Store, as just another app that gets updates through that channel. And, sometimes, it has an update: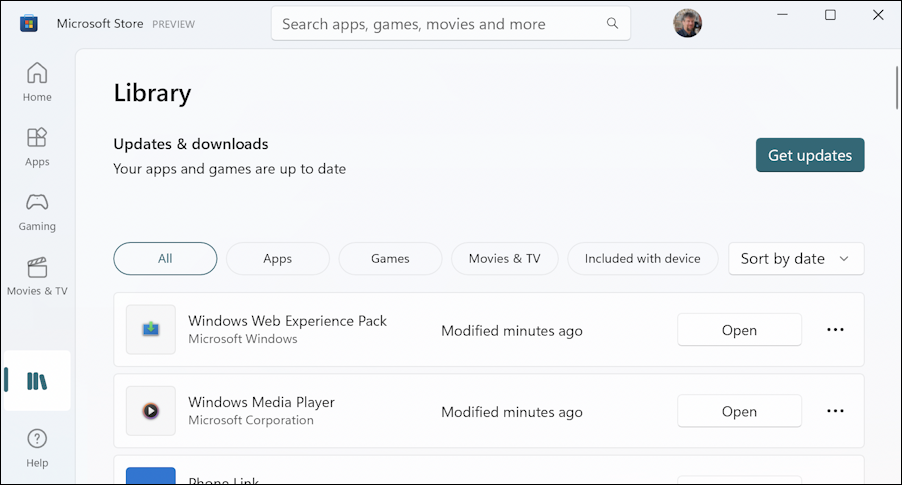 I had the same reaction upon first seeing this that you did: Wondering what the heck it is! Certainly clicking on the app name, which takes you to that entry in the Store itself, doesn't shed any light on the mystery: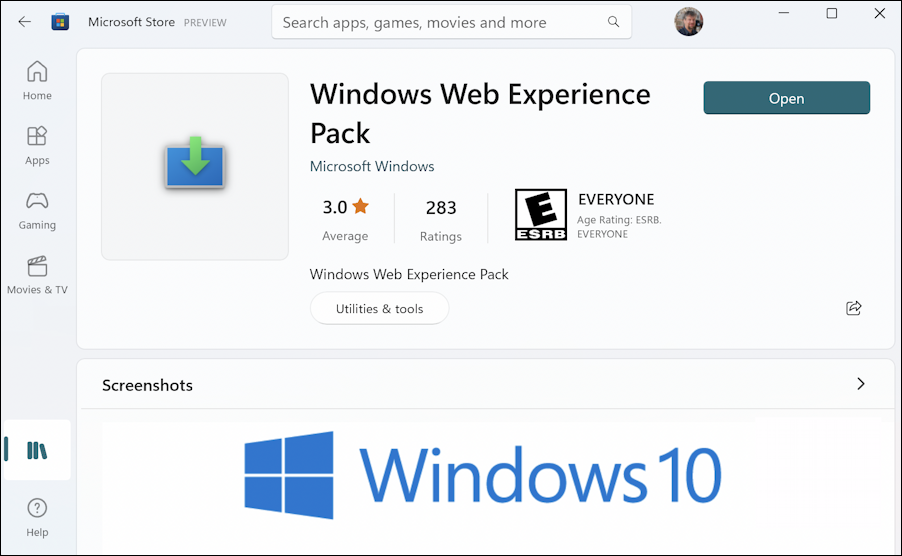 Here's where it might be useful for Microsoft to add some information, actually. But by digging around online, here's what I learned…
SOLVING THE MYSTERY OF THE WINDOWS WEB EXPERIENCE PACK
On a Microsoft tech support page entitled "How to update the Windows Web Experience Pack in the Microsoft Store" is the following information:
"Some Windows 11 features, like Widgets, are delivered through Microsoft Store updates. If you're having problems with the Weather widget or aren't able to find some features that were announced for Windows, you might need to update the Windows Web Experience Pack from the Microsoft Store."
Ahhh, so it appears that the WWEP is associated with the new Widgets feature in Windows. Why can't they just say that in the Microsoft Store entry?
Now I know you're saying "Ok. What are Widgets in Windows?". They're actually quite a useful addition to the OS and you probably already find it helpful…
WHAT ARE WIDGETS IN WINDOWS 11?
If you've changed your Taskbar settings to have your app icons centered, you might have noticed that the left side now includes weather information:

Very nice, right? Turns out that the weather info isn't just a display feature, it's a button! Click on it and you'll open up, you guessed it, the Windows Widget feature: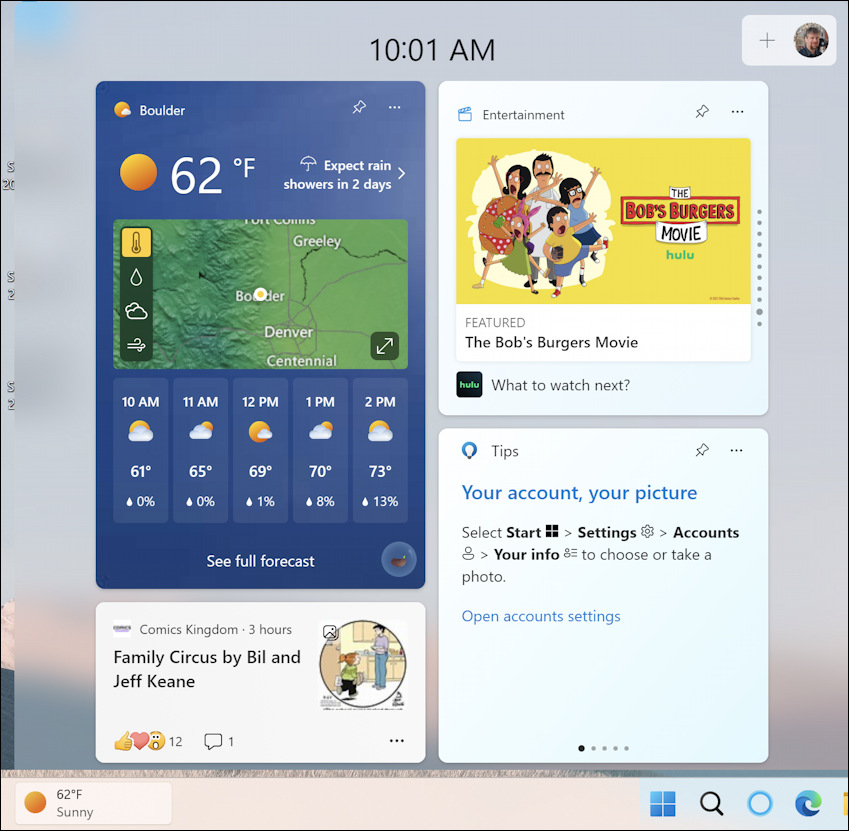 It can be quite helpful if you occasionally want a glance at headlines or the latest news in your favorite category. You can't, as far as I can tell, disable it completely, so you might as well learn how to tweak it to meet your needs. You can eliminate specific info boxes, or resize them, if you want, however. Just move your cursor over the individual window and click on the "•••" button on the top right. For example: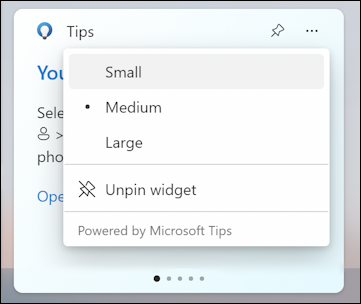 That's the scoop. You can learn more about widgets with my tutorial How to Customize Your Weather Widget in Windows 11. Next time you see an update to Windows Web Experience Pack, you'll now know that it's probably fixed a bug or added a new feature to Widgets!
Power Tip: I've been writing about Windows for many years and have an extensive Windows Windows 11 help area. Please check it out to find lots of additional tutorials and guides while you're here. Thanks!