As VPNs have become more and more popular in the last decade, quite a few VPN services have arisen that offer options for your business or personal needs. No surprise, it can be difficult to find a VPN solution that best fits your needs. To help you find the right provider, here's a list of what to consider and the top 4 VPN for Mac options to explore in 2021.
First off, here are the main features to consider when choosing a VPN…
Any decent VPN will be designed so that it works perfectly on MacOS, whether you're on MacOS X, 11 or even the latest MacOS 12 system. However, you still want to confirm that the provider of your choice has strong security tools and lots of flexibility in addition to a clear "zero-log policy" to ensure your anonymity online.
Excellent performance levels are also beneficial, especially if your priority is streaming or using torrents to download data files. If you wish to watch content with your VPN, you'll also want to ensure the VPN you choose has a solid reputation of unblocking popular streaming platforms like Netflix and Amazon Prime.
If you are a fan of Apple products, it's also smart to ensure the VPN you choose has a great iPhone app. Need to cover a lot of devices with your VPN solution? Consider opting for a VPN service that offers multiple simultaneous connections with a single subscription, so you can share it with other members of your family as well.
What to consider when buying a VPN for a Mac?
There are a lot of factors to consider before subscribing to a virtual private network service, but the most essential relate to privacy. After all, you don't want anyone else tracking — or logging — your network activity, do you?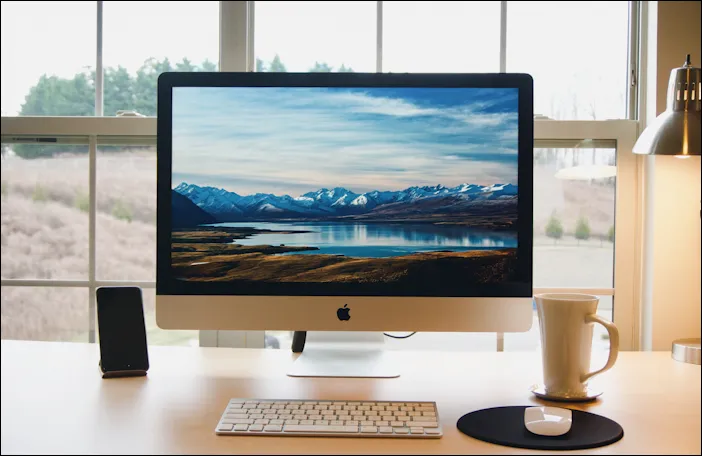 You should consider the following features before choosing a VPN.
1. A Comprehensible Privacy Policy
An excellent VPN has a clear and easily understood policy describing what information the company will collect from users. Many VPN providers, particularly those offering free services, sell user data to other companies just like many Internet Service Providers do. Probably not what you signed up for, right? As a result, you'll want to ensure that the VPN provider you choose offers clear and detailed privacy information that suits your needs.
2. A Known Provider Location
A lot of countries require VPN services based in those countries to maintain logs of their users' activity. This can defeat the purpose of your efforts to have more privacy online, so it's important to know where your VPN service hosts its servers. Also beware that ssome companies spoof the location of their servers to make their network appear more geographically distributed than it really is.
3. Lots of Server Options
When you choose a VPN, you should ensure that it offers lots of servers spread throughout the country and the world. The most obvious benefit is that you can choose from multiple servers when you go to connect, ensuring you aren't stuck on overcrowded servers that will just slow you down online. Second, having many servers both locally and internationally provides more options to mask or spoof your location, if so desired. That then makes it easier to access geo-locked content.
4. Secure Payment Choices
When you use your payment or credit card to pay for a service online or verify your identity, an unscrupulous VPN provider may steal your financial info and sell it to hackers. This is most common with the free or very low cost VPN options online. To avoid this danger, find a professional VPN provider that offers secure payment options including PayPal, Bitcoin, and AliPay.
5. A User-Friendly Interface
It should not be difficult to establish a secure VPN connection and get back to work (or play). While some people like to see the underlying connectivity information, most people just want to push a button and connect, without any fuss or frustration. That's the goal of any VPN's user-friendly interface. The best VPN providers have coders as part of their team and are always refining their utilities to ensure it offers an intuitive interface for Mac users. We Mac folk expect simple and easy!
6. Optimal Protection for your Devices
The best VPN services should offer multi-device licensing so that your subscription can protect all of your devices, and those of your loved ones too. From tablets to smartphones, laptops to desktop system, even Uncle Joe's PC and little Sasha's Android phone. To that end, before you sign up for a VPN subscription, ensure that it offers multiple platform support and simultaneous connections for all your devices, not just MacOS.
With those criteria in mind, here are a few of the top choices:
ExpressVPN
If ExpressVPN is one of the best VPN on Mac, that's thanks to its impressive infrastructure that boasts over 3,000 servers spread across 94 countries, offering users a wide variety of connection options. The connection to the VPN server is reliable, fast, and uninterrupted which allows you to browse on your Mac without changing your habits. It even manages to unblock streaming platforms like Netflix and Hulu or TV channels, which definitely isn't true about all VPNs.
Surfshark
Surfshark is excellent for unblocking foreign Netflix catalogs and other streaming services. The excellent IKEv2 (Internet Key Exchange) protocol is also available on all platforms (except Linux) and is the default for macOS. It's also easy to find and install the macOS app for Surfshark as it's available through the App Store and as a direct download from the vendor's website. Like the iOS version, the MacOS app has a mostly white user interface with distinctive teal accents.
CyberGhost
CyberGhost has a long history of online privacy advocacy and this approach to service makes it an excellent choice for journalists, activists, or anyone else who views digital privacy and online access a primary concern. Its recently redesigned Mac app provides dedicated servers for P2P streaming and file downloading. Given that this is an important part of many people's VPN activities on macOS, CyberGhost definitely earns its place in this ranking of the best VPNs for Mac.
NordVPN
NordVPN is an attractive option for those looking for the best VPN on Mac due to its comprehensive set of features and intuitive MacOS application. It offers strong data encryption to ensure the safety of its subscribers' data while tunneling onto the Internet. NordVPN also offers over 5,400 servers in 59 countries, which allows you to spoof your geographic location if desired and avoid server congestion. NordVPN also integrates a powerful CyberSec tool that blocks ads, malware, and intrusive ads.
Whichever one you choose, try adding a VPN to your MacOS system and network connection. You'll be surprised how easy it is to use and how little you notice it once it's running. Every time you use a public wi-fi network, you'll be thankful to know your data communications are private and safe.