A couple of years ago I used a website which lists all the eBay auctions at one dollar with only one hour left. Does this site still exist?
There are definitely lots of sites that analyze the listings on popular auction site eBay, and there's at least one that does exactly what you say, but rather than just give you the URL, let's actually look at the process of finding something through that all-powerful oracle Google.
Google, of course, is only as good as the searches you enter, so it's a great moment to remind you that you can't use too many words in a Google search. In fact, the system's designed so that searches with a half-dozen to a dozen words work better than those that are overly succinct. Which makes sense, really: A search for "chicken" is harder to match than "best fried chicken, atlanta ga" or, better, "best fried chicken, decatur, atlanta ga".
So what you're really asking me is "Dave, can you do a Google search for me?" 🙂
And I will! Here's the search I start with:
That's what you're asking, right? And there are results! 3.32 million results, actually, as shown: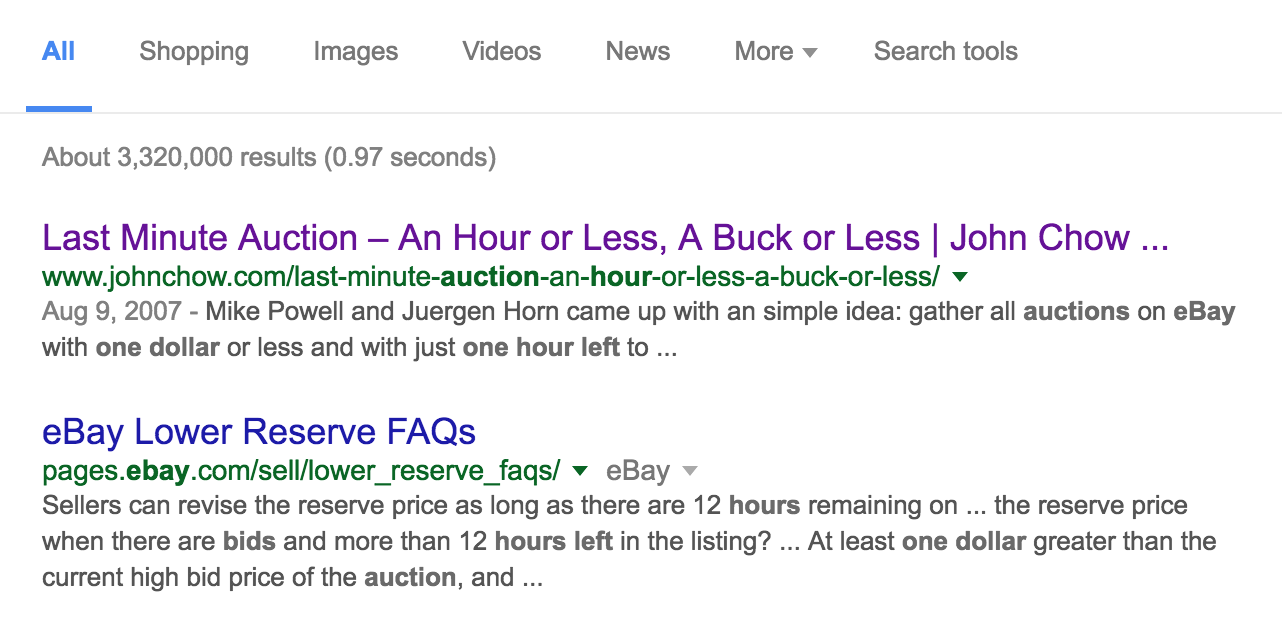 Right at the top is an article by my friend John Chow, of all people, which sounds like a perfect match for the site you seek, with the title Last Minute Auction – An Hour or Less, a Buck or Less | John Chow.
A click and sure enough, it sounds exactly like what you seek:
What's amazing is that this is from back in 2007 and it was still the #1 result on Google. Nine years later, you still remember the site and John's article offers up what you seek: LastMinute-Auction.com.
Let's go to the site and confirm it's still up and active: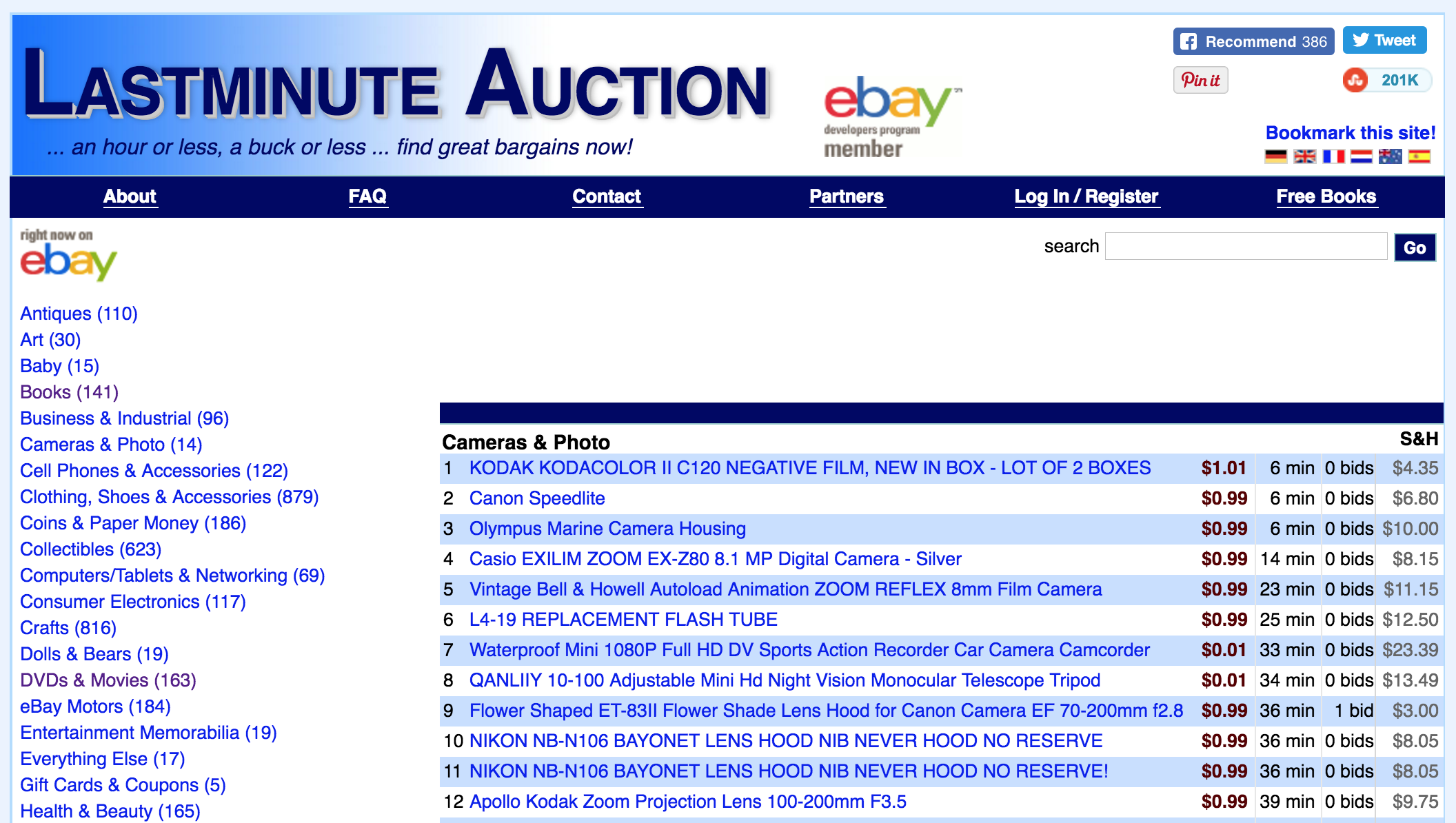 The design looks a bit retro, but that's okay. The site's up, alive, and has hundreds of listings for auctions on eBay that are still under $1.00 and have an hour or less left before they close.
Let's look at Gadgets & Other Electronics for a closeup:
Notice that it includes shipping & handling but that you have to pay attention to it: one of these listings has a $15.99 shipping cost, which makes that "under $1" listing not quite as inexpensive as you may expect. Still, Palm Stylus for sale? Oh yeah! A click to learn more and here's the listing on eBay:
Notice that this listing only has 31min left before it closes. And, yes, it's under $1.00 USD.
There ya go. The site you seek and the approach I used to find it in just a few seconds with Google.