I'm already a fan of NBC Sports Network (NBCsn) due to their extensive coverage of Premier League Soccer from the UK, but I understand that they're also showing every event from the 2014 Sochi Winter Olympics. Excellent. How do I find it on my new Comcast Xfinity X1 box?
The Xfinity X1 box definitely has some rough edges with its software and capabilities (a quick search on Google will reveal lots of customer feedback on the device) but we've had generally quite favorable experiences and have greatly appreciated the upgrade from the previous tired, old DVR and cable box. One of the best capabilities you get with the Xfinity X1 is that it can run apps designed for the box. Not iPad apps, not Android games (alas), but there are a number of interesting X1 apps including the NBCsn Winter Olympics app.
Why bother with that versus just watching the Olympics on NBC itself? Because the main NBC coverage is being tape delayed due to the time zone difference between the United States and Russia, which is definitely causing frustration for many people. More than that, though, the Winter Olympics has fifteen events, men and women, competitive heats, semi-finals and the final events and challenges. That's a lot of sports, and a lot of it won't ever make it onto the main NBC coverage.
Let's have a look!
Click on the "Guide" button on your Xfinity X1 remote to get to the channel guide: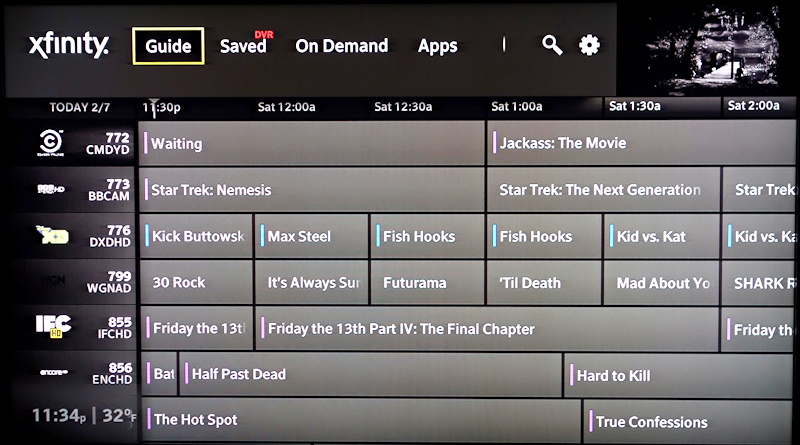 Look along the top: there's more you can access here than just a TV channel guide. Use the controls on the remote to step along the right…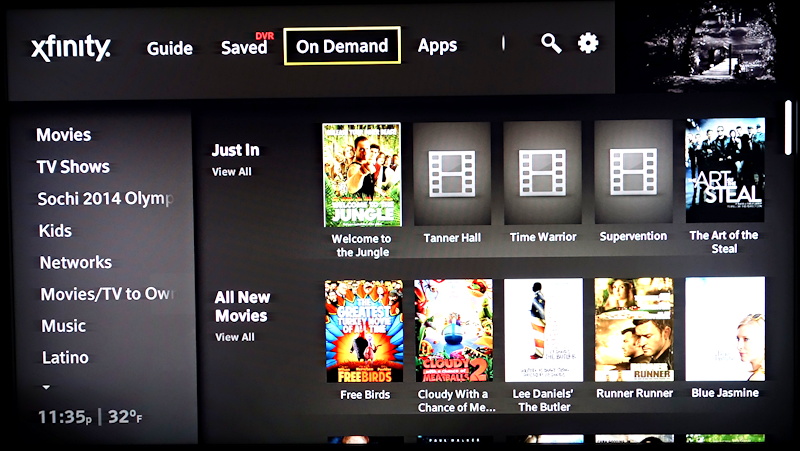 Oops, not On Demand, but Apps. Move a bit further along 🙂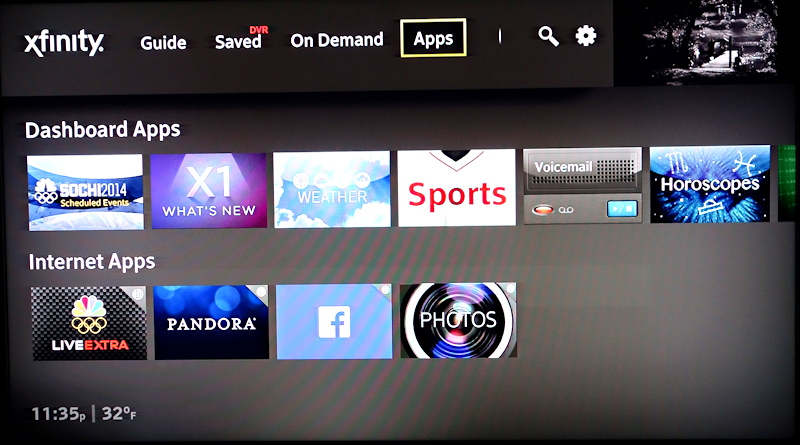 The first set of apps are on-screen picture-in-picture "Dashboard" apps. Worth checking out, especially the Sochi2014 app that offers a running medal count. Handy.
But to get to the Olympics coverage, you need to go to the Internet Apps, as you can see:

As I've highlighted, choose the NBC Sports Live Extra app.
It'll launch and after a moment or two, well, check it out: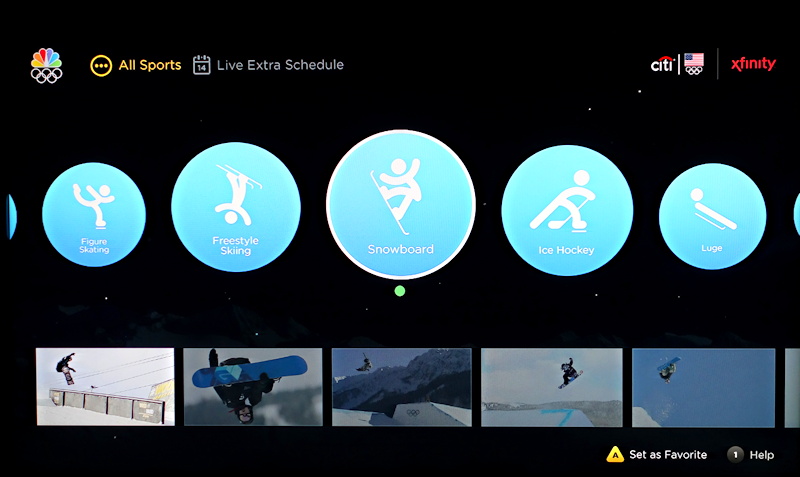 As you can see, you can step through all the different sports to find your favorites, but instead, move along the top and click on "Live Extra Schedule". Here's what I saw: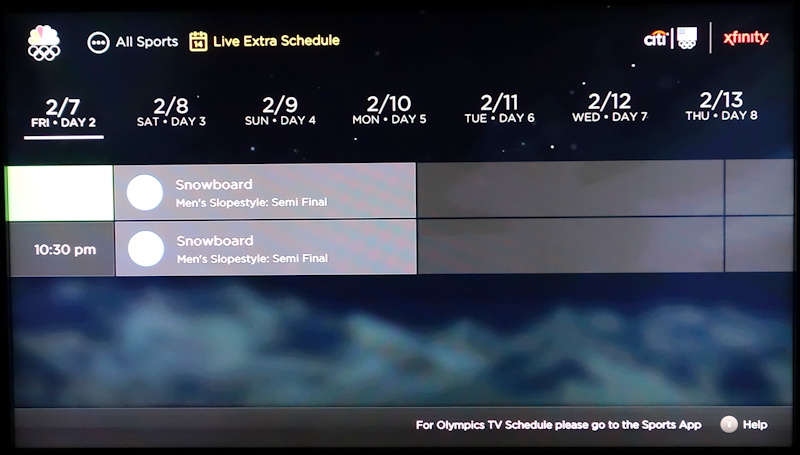 That's the ticket! As there are more events, this list will get bigger and you can pick and choose your favorite sports and events whenever it's live from Sochi, Russia. Very slick!