Digging my Apple iPad, but while some of the documents I work with are written in Apple's Pages application, many more of the docs I get are from Microsoft Word, with the ".doc" filename suffix. Is there any way to view – and hopefully even — edit them on my iPad?
This is a great question and one that I expect lots of Apple iPad owners are going to have, whether it's for Pages, or one of the other iWorks applications (Numbers, Keynote). The solution is easy if you're willing to poke around a bit, and if you've already read through my tutorial on how to share Keynote presentations on your iPad, you're one big step ahead, but it's not obvious.
Here's the trick: you'll need to install the Pages app from the App Store (at $9.99, it's a great deal, btw!) then plug your iPad into your computer. For this demo, I'll show the screen shots from my MacBook Pro, but it should work the same from any Mac.
Click on the "Apps" tab:

Now you see the screen that lets you choose which apps you want to have on your iPad and organize them as you desire: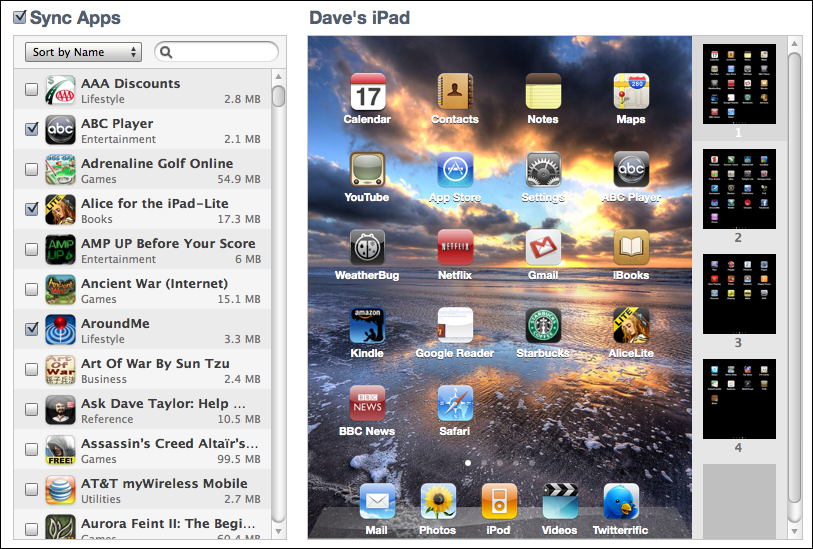 Ready for that big secret? Scroll
below this area
and you'll see….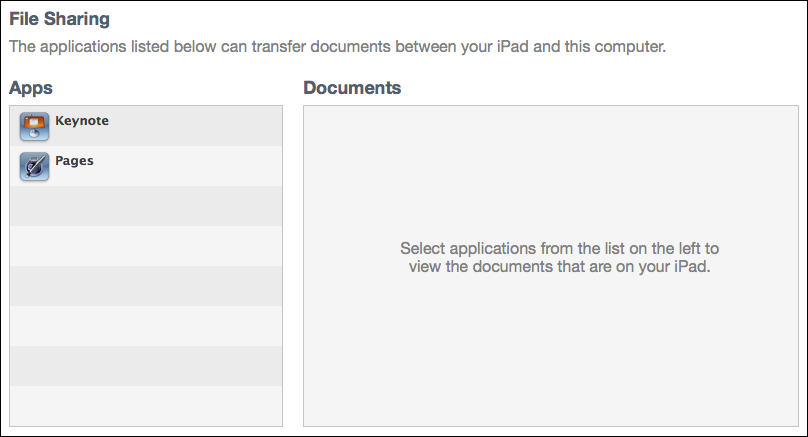 Ahhhh…. there ya go! Click on "Pages", then click on "Add…", then select the documents you want to work with. I chose both a .doc and a .pages file, as you can see:
That's all you have to do on the Mac side, which isn't too bad once you learn where the secret data library is located. Resync your iPad and the data files will transfer across as if by magic!
Next, launch Pages on your iPad. The opening screen looks like this:
The folder icon in the top right is what you need to choose so you can get to your newly created document archive. Tap it and you'll see all the documents you transfered onto the iPad:
Tap on the document you want — I tapped on the Word document — and you'll see the import progress bar:
Finally, it'll finish up and, possibly, show this: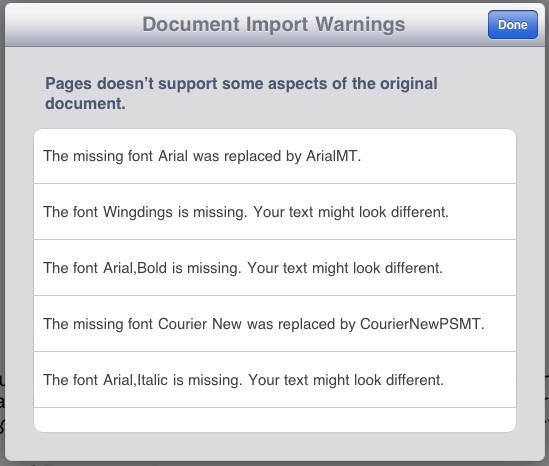 Now you can tweak and modify it as appropriate or just view it. Pages on the iPad isn't a fully functional editor, but it should keep you moving while on the road.
As with Keynote, I encountered many problems with document portability and font libraries. I expect they'll be fixed, but don't be surprised if you need to tweak your document to get it to look great on your iPad.
Now, still looking for
iPad help
? If so, you're lucky because ya found it right here!