I have a Linux laptop running the latest version of Ubuntu Linux. I can't get online most of the time. Is there a version of Klondike or Solitaire I can play on this device?
Particularly with card games, the general answer to "can I play" is "search the Web" because there are a ton of games you can play within your Web browser nowadays. It's the evolution of browser as operating system, in many ways. For example, search Google for "play solitaire in your web browser" and there are hundreds of possibilities, just about all of which are free. There are even sites like WorldOfSolitaire.com that offer "100 different variants for free", though you undoubtedly have to wade through adverts and such. Or try Google Solitaire. Really. Try it. Of course, none of these work if you're offline, and none are as easy and simple as having an actual program on your computer.
It almost makes you wish you had Windows, where Microsoft Solitaire has been a mainstay of the operating system for decades. But no fear, there's a very good implementation of Klondike solitaire for Ubuntu Linux and it's probably already installed! If not, it's just a few clicks away when you are online, then you can play it offline as much as you desire.
To start out, it's always good to know how to launch and use the "Ubuntu Software" program. It's the briefcase with the "A" on the sidebar. Fire it up and here's what you'll see: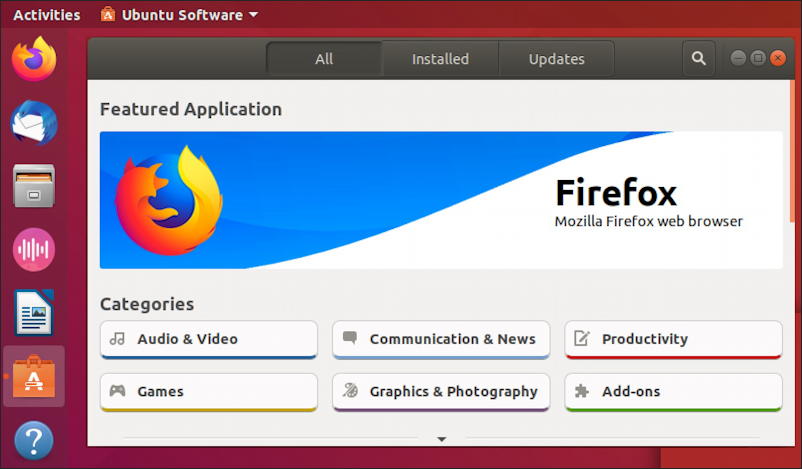 Notice along the top that there are three tabs: All, Installed and Updates. We'll come back to that.
First, let's just dig in a bit to see what card games are available for Ubuntu. Click on "Games" on the lower left. Then you can narrow down your search: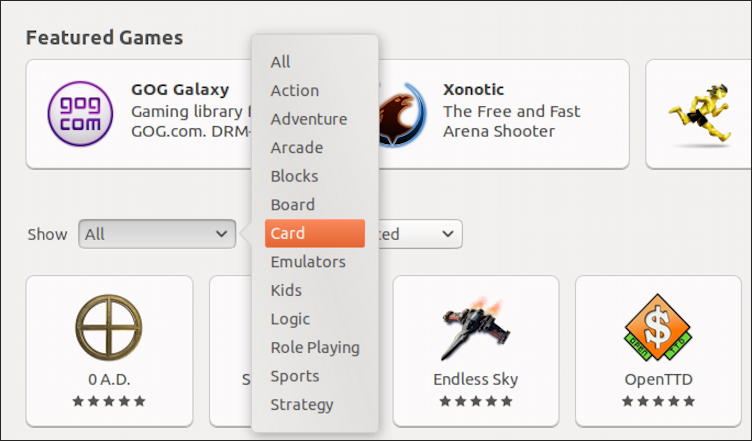 Lots of game categories, but choose Card since that's exactly what Solitaire is, right? It offers up a rather depressingly small set of options: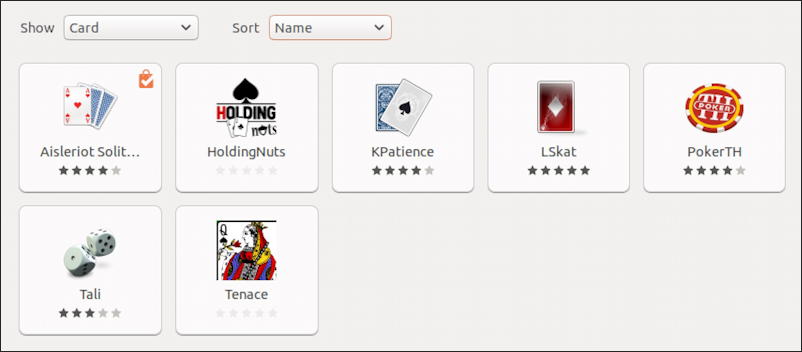 Not a lot of options, really. No rummy, no cribbage, no blackjack, no casino games at all other than PokerTH. But there is Aisleriot Solitaire! Click to learn more about the program and see some screen captures too: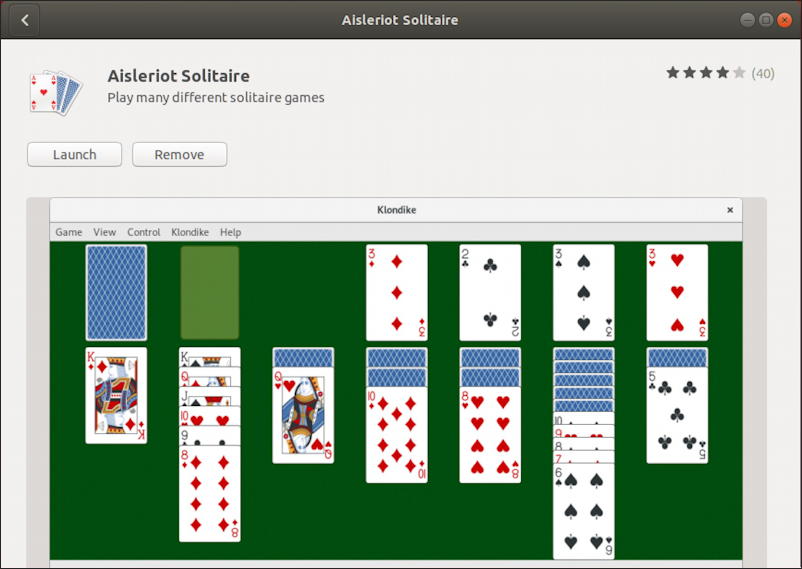 Ahhh, see where it shows "Launch" and "Remove"? That means the program's already installed on my Ubuntu Linux system. If it wasn't, you'd see an "Install" button.
That means that if I back up to the very first screen of Ubuntu Software, then click on Installed, it'll show up, right? Let's find out!
And there it is! Aisleriot Solitaire, along with a few of the other programs that I've either installed myself or were included with this particular distro of Ubuntu Linux. Oddly, there's no "Launch" button, but if you click on the program name in this view, you can launch it.
But before we go, remember that the tiny grid of dots on the lower left of the Ubuntu desktop launches a program browser view that includes a search feature:
Again, there it is on the top left. Finally, a click to launch and here's Solitaire, all ready to play: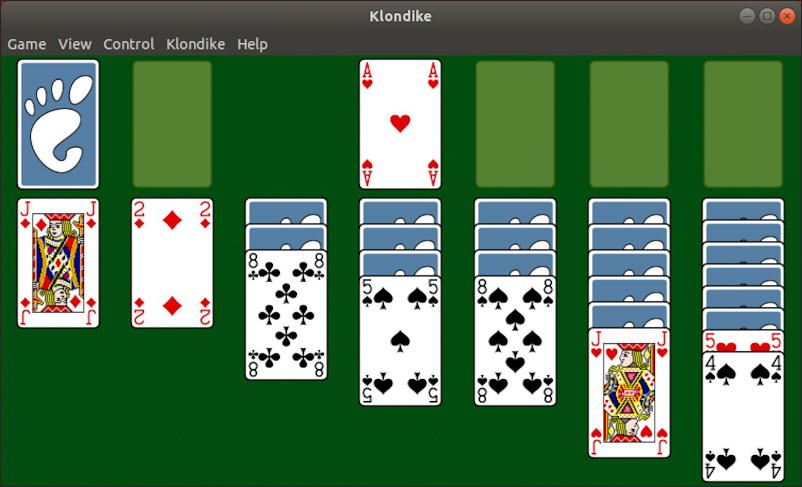 Oops, I did already make a move or two, but who can blame me? It's a simple and engrossing game. In fact, I'm switching back to win it!
Pro Tip: I've been using Linux and writing about how to work with it for many years. Please check out my extensive Linux help area for lots more fun and useful tutorials. Thanks.