I hear that I should be able to control my Comcast Xfinity TV remote app via my Apple Watch, but I can't figure out how to find it on the watch face. How do I get the Xfinity TV app to show up on my Apple Watch?
As the devices in our homes become smarter about how we can control them, it can become rather confusing to figure out what works with what. You're right that the Comcast Xfinity TV system has both an iOS (iPhone or iPad) app that lets you change channels, set up and review recordings, and a lot more. Further, you're also right that it has a little companion app that turns your Apple Watch into a surprisingly sophisticated control device.
But you do have to figure out how to get things all set up properly and, of course, have a Comcast account to be able to get to all of the features and capabilities in the first place. And that can be tricky…
To start, let's ensure that you have the correct app, since there are a number of different iOS apps from Comcast and its Xfinity team. It's Xfinity TV that gives you all this power and control, and the app is shown below: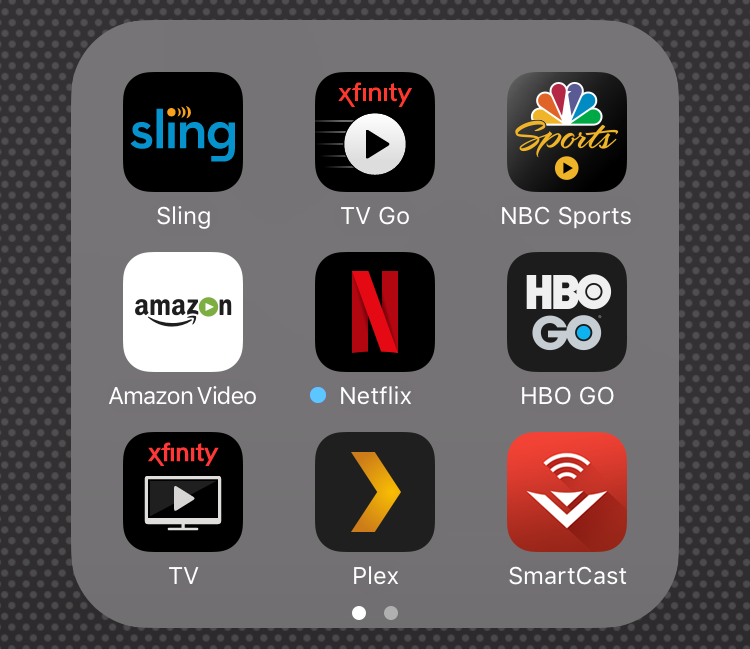 You'd think that you'd somehow have to access the Xfinity TV app, as shown above, but that's not where the controls are located. Since you're controlling an app on the Apple Watch, you'll need to actually utilize the "Apple Watch" app on your iPhone itself.
Once launched, swipe upward until you find the Xfinity TV app on the apps listings.
It's near the bottom (it starts with an "X", after all), but it'll be there: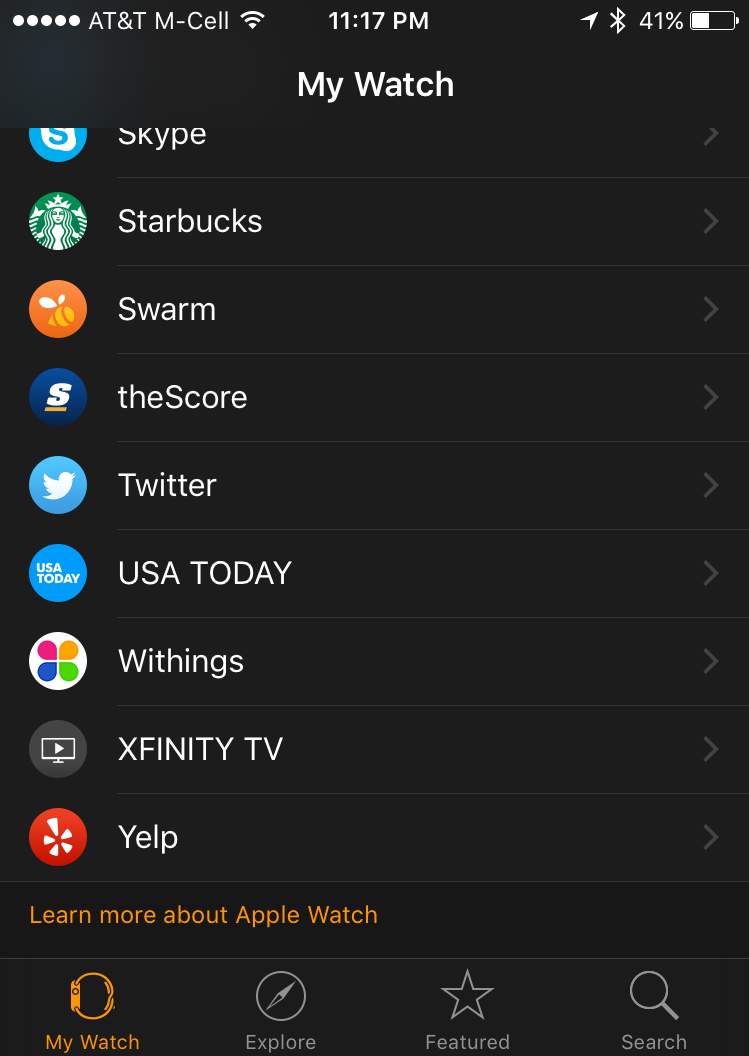 Now tap on the "XFINITY TV" entry to see how it's set on the Apple Watch itself.
Since you can't find the app on the watch, you'll likely see something like this: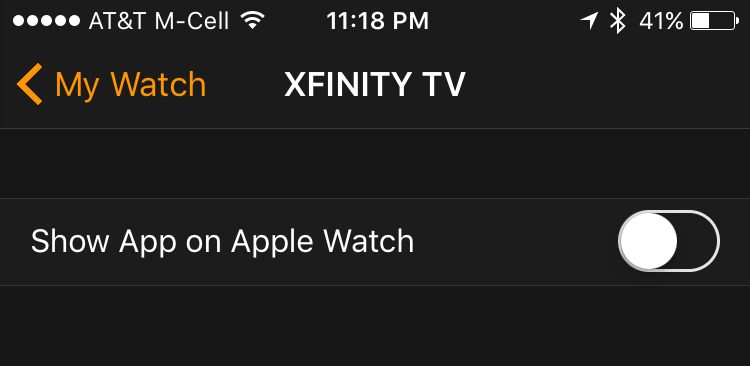 Tap and drag the slider to allow the app to be shown on the Watch.
This actually now has to install the app on the Watch, so it'll show that for a minute or so: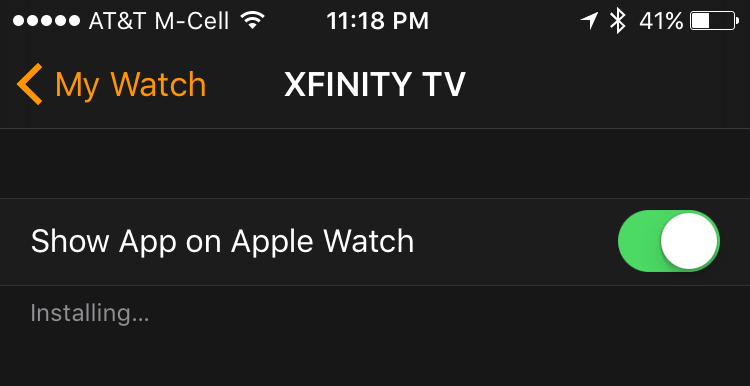 Eventually it'll be done, and now when you push on the Crown of your Apple Watch, it'll be one of the many little app icons: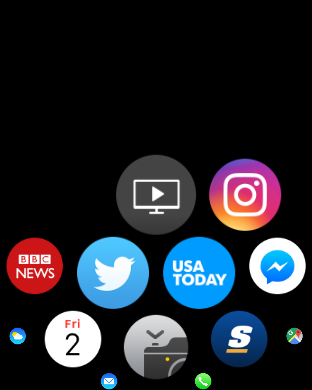 There it is, the triangle within the tiny TV icon app. Nice!
Now, tap on it to launch the program!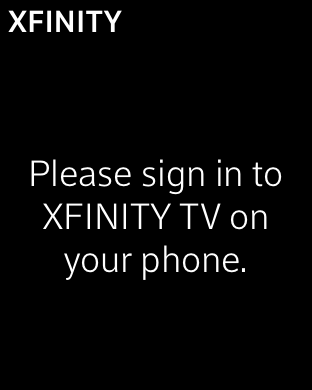 Okay, switch back to the iPhone and make sure you're logged in. When I did it, I just needed to launch the app and it automatically logged in, which was definitely easy. I knew I was logged in when it showed me upcoming sports broadcasts: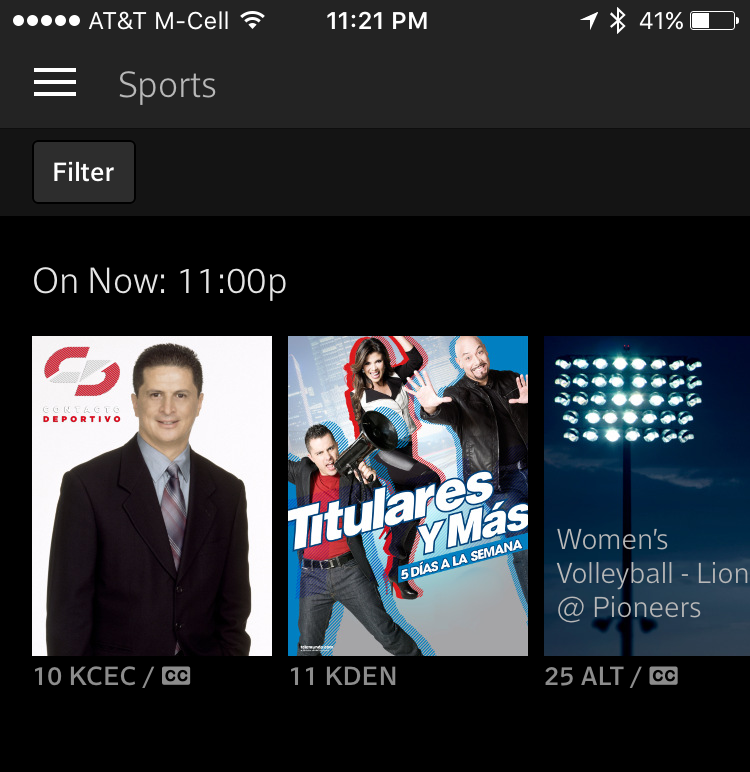 Good enough! The Apple Watch display now shows the functionality of the app: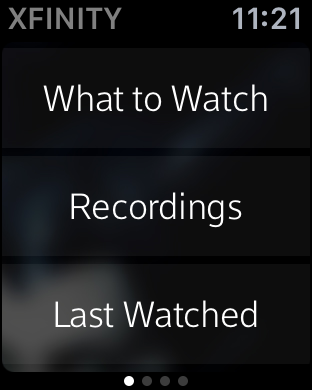 A swipe to the right and you can even control your TV directly from your Apple Watch.
Really, how cool is that?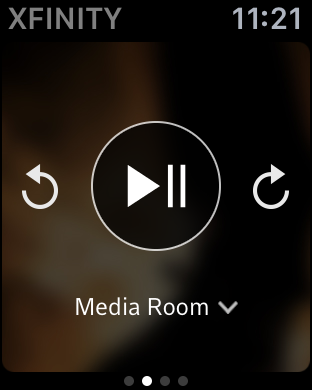 And you can also swipe through all of your recordings on your DVR if you have that configured. For me, it's Fear the Walking Dead, the classic thriller 36 Hours and the latest episode of The Night Of: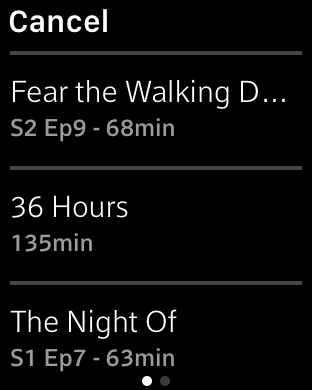 And that's how it's done. The trickiest part is knowing that you have to use the Apple Watch app on your iPhone to enable the Xfinity TV app on your Watch. Once that's done, however, it's all smooth sailing.