I saw the intro of the Google Pixel 6 and was most impressed by magic eraser. I'm ready to erase people out of my photos today! How can I get started once I update to Android 12 on my phone?
It's quite possible that you will update to Android 12 and still not have the Magic Eraser feature in your Photos app. I know, kind of a raw deal. But what Google explains is that it's a feature that is based on the powerful Tensor chip inside the Pixel 6 line (that is, the Pixel 6 and the Pixel 6 Pro), so even with the latest Android software, your phone might lack the oomph and power to analyze and erase aspects of your images. Part of Google's strategy with the Pixel phones is that they are the very first platform to get all the cool new Android features and capabilities, so one solution would be to, well, upgrade to a Pixel phone. Not necessarily convenient for most Android users, but it is an option, right? The entry-level Pixel 6 config is $599 base price.
Either way, however, you are right to be impressed with the Magic Eraser feature because it's pretty astonishing! To whet your appetite and help Pixel users learn how to use this feature, I'll go ahead and show you all the steps required to take a photo and remove all the people from the image!
USE MAGIC ERASER IN ANDROID 12 ON A PIXEL 6
First step is to take a photograph that has elements you'd like to remove. Since I'm writing this while sitting at a local Starbucks, I'll use a photo of the busy patio area as a starting point. Here it is:
A nice patio area, a sunny autumn day, and lots of people chatting and generally interacting and enjoying the day. But really, what would it look like without any of these people present? That's a job for Magic Eraser!
Here's the same photo, but this time in the Photos app on my Google Pixel 6 Pro:
At this point, a tap on "Edit" will offer up a set of suggested tools and features based on an analysis of the image. In this instance, it's detected that there are possibly superfluous people in the image and offers Magic Eraser as one of the choices:
Heads Up: I'm cropping these images to minimize space taken in the article, but they're going to be taller – with lots more empty space – on an actual Pixel 6.
Notice that the three suggested photo edit tools here are Enhance, Dynamic and Magic eraser. I'm a fan of Enhance, actually, as it tends to subtly tweak the image to bring out the color and contrast. This time, however, I'll just jump straight to "Magic eraser" with a tap…
It took a few seconds, but the Camera app has analyzed the image and highlighted the elements that it expects are superfluous and can be removed. You can erase them all with "Erase all" but you can also zoom in, move around, and tap on individual highlighted areas to have just those individual elements removed if you want to keep some but remove others.
PEOPLE REMOVED WITH MAGIC ERASER – PIXEL 6 PRO
Once I've tapped on "Erase all" to remove all these pesky humans, here's what's left: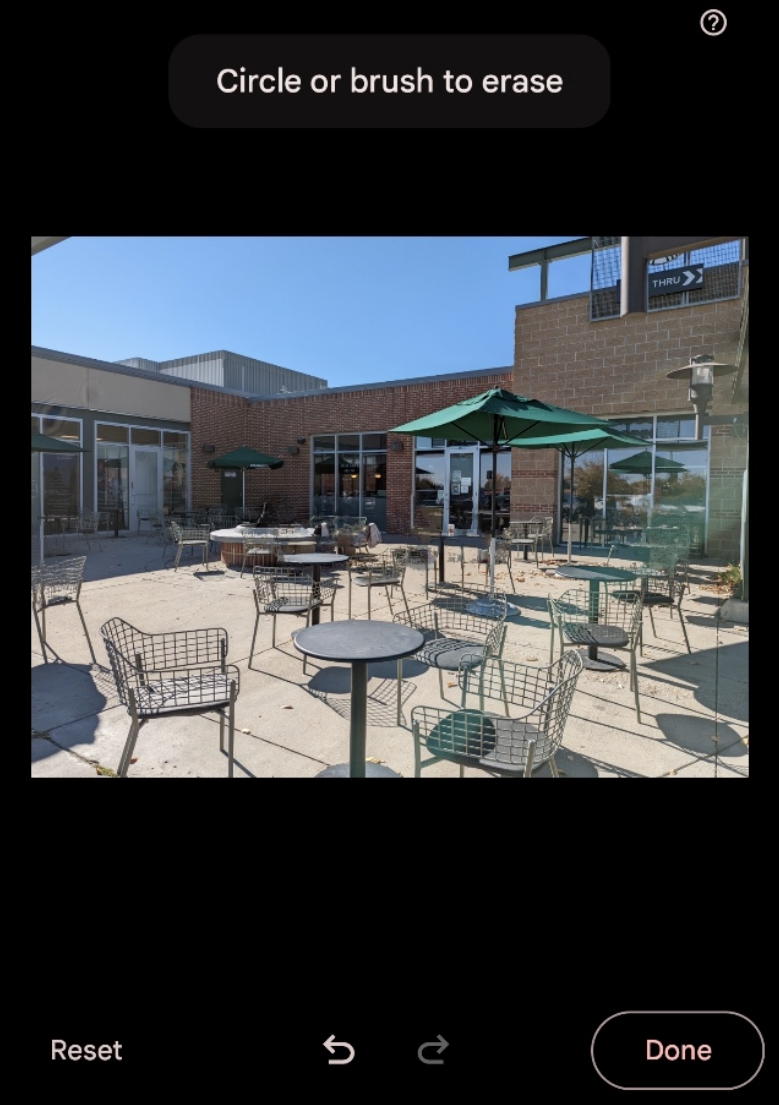 Weird, isn't it? Suddenly it's the same place, but with elements removed. The space they were in is magically filled in with imagery interpolated from the available adjacent image information, which is surprisingly effective!
You can remove more things from an image than those that are automatically highlighted too; just use your finger to circle the element and it'll be highlighted. One more tap and *poof* it vanishes.
Done removing stuff? Ok. Tap on "Done" to proceed.
I encourage you to always "Save copy" so that you can back up to the original image if needed. A tap and done!
HOW DID MAGIC ERASER DO WITH OUR PHOTOGRAPH?
Which leads to the question of how did the feature do on this quite complicated image? You decide: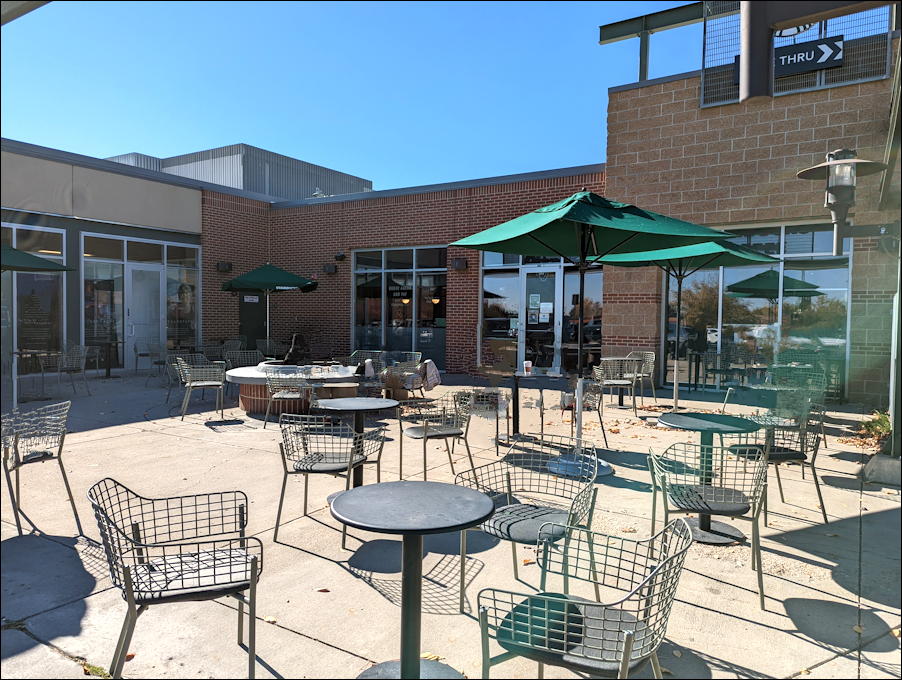 On first glance, quite good. Look more closely and you'll see some weird artifacting and glitches, however: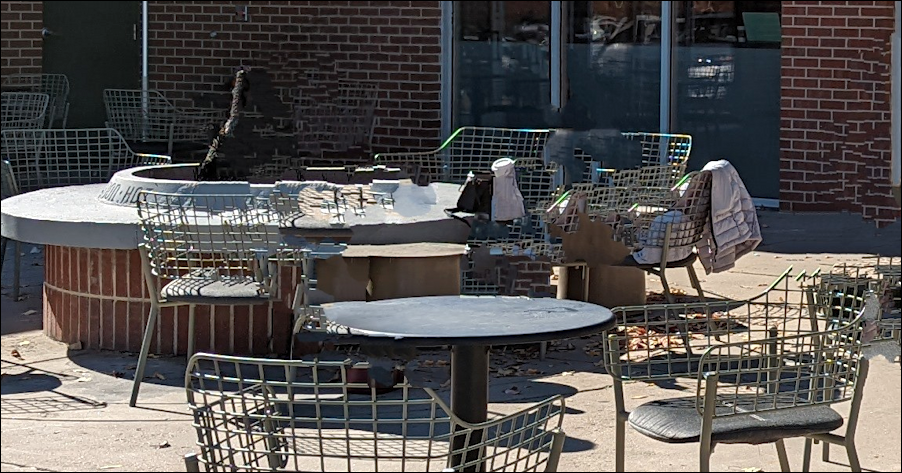 Still, given what a complex task this is, the fact that I can quickly remove a few unwanted elements from my image is amazing. I'm also confident that with a simpler background (sky, beach, grass, a bench) the results would be much better. I'll keep experimenting to find out, but suffice to say, if you're a photographer, this is one fantastic feature to play with, no question about it. If you have a Google Pixel 6 or Pixel 6 Pro, that is.
Pro Tip: I've been writing about Android since the beginning, along with computer security topics that just keep becoming more and more important. Please check out my extensive Android help area and my computer and device security help areas while you're visiting! Thanks.