One of the features on my snazzy new Apple iPhone 5s is "airprint". Okay, but how do I use it to print directly from my iOS device?
One of the really cool things that the latest generation of smartphones can do is send documents and photos directly to a wireless printer. In the iOS world — iPhones and iPads — this goes by the name AirPrint. Better yet, AirPrint also works for Mac OS X systems too, so if you have an AirPrint compatible printer, you don't have to do any configuration at all to be able to start sending print jobs.
As Apple says, AirPrint "helps you create full-quality printed output without the need to download or install drivers. AirPrint is built in to many printer models from most popular printer manufacturers. Just select an AirPrint printer on your local network to print from your favorite iOS or OS X app."
Let's stick with the iPhone 5s, however, before we get lost in the complexity of things.
The first and most important factor is that you need an AirPrint compatible printer. Two of the printers in our office have this feature and as far as I can tell, just about any modern printer that offers wifi printing capabilities also includes AirPrint in the mix. Check with the manufacturer before you buy one, but Epson, HP, Brother and Canon, to name a few. A search for "Airprint printer" on Amazon produces 20 pages of results. Yeesh!
Once you have one and you've powered it up, it's ridiculously easy to print. In this example, I'll print a lovely picture of my friend holding her granddaughter. In Photos, here's what I see: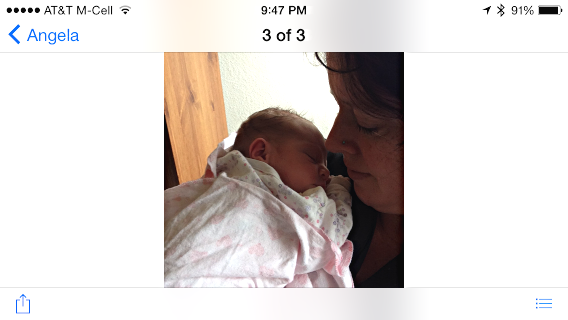 Look closely on the lower left: the box with the upward arrow is what we seek. Tap on it and a bunch of options appear: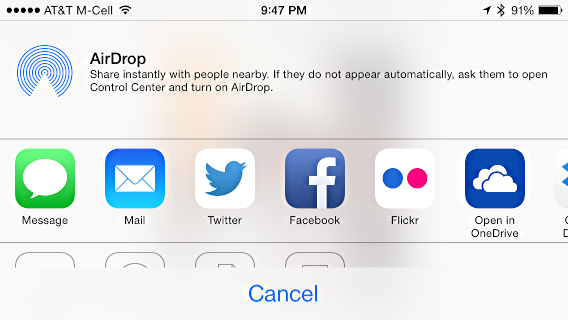 The print button is actually a bit lower on the screen so swipe upwards to reveal it: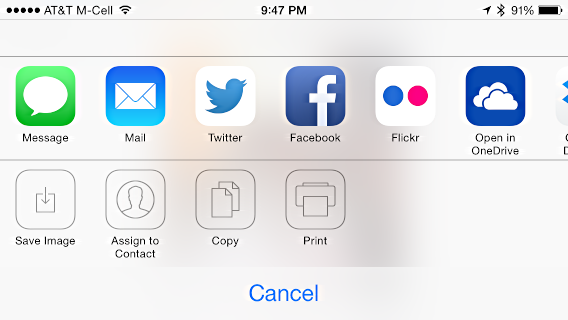 Tap on the "Print" button…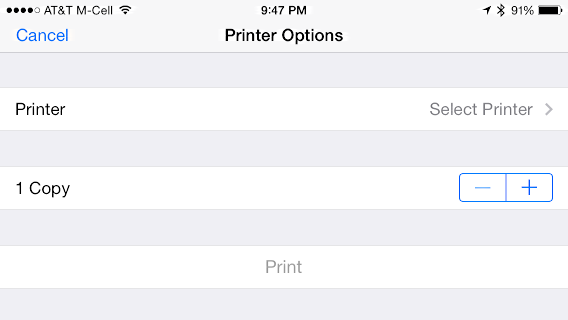 That's pretty slick, eh? I bet 99% of people who own an iPhone or iPad have never tried this!
Tap on "Printer" to select your printer and it'll search…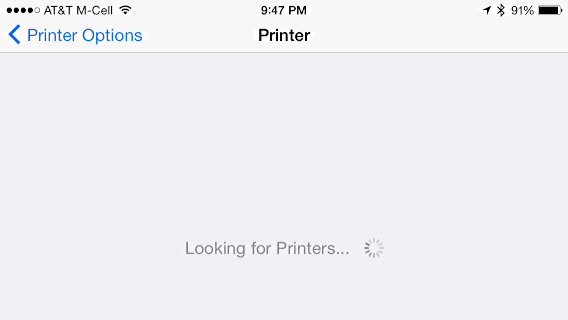 If you have at least one AirPrint enabled printer it'll show up: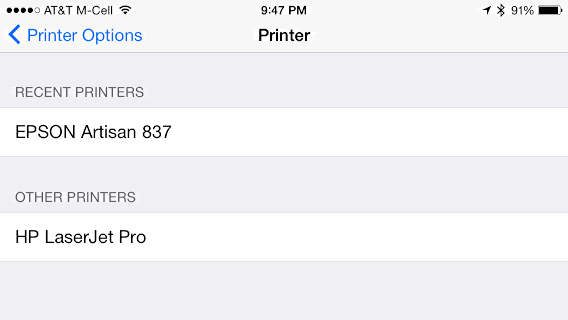 I'll choose "HP LaserJet Pro" to use my very nice M127fw printer.
Now I can pick a number of copies, as desired, and…. print!
and, finally, it's happening: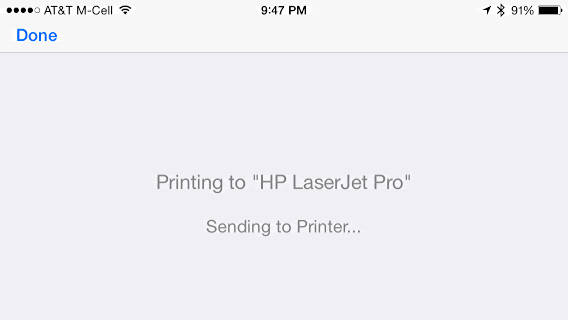 That's all there is to it. Pretty crazy easy, actually.