I really need a new Twitter profile photo but want to update it from my iPhone so I have the camera. Less steps is easier! How do I update my profile pic?
Not sure why you "really need" an updated photo but perhaps you have a stylish new hairstyle or it's one of those cloying photos that's you and your significant other (or that's what you want to use and you're now frowning at my comment!!) In all cases, Twitter makes it pretty easy for you to update your profile photo or picture, whether you're on a Desktop app, Web interface or are using the mobile app. Better yet, Android users will find that there's a whole lotta similarity between the iOS / iPhone version of Twitter and the Android version, so this process should be just about identical.
To start, pull out your iPhone and launch the Twitter app. Tap on the "Me" button on the lower right. You'll see something like this: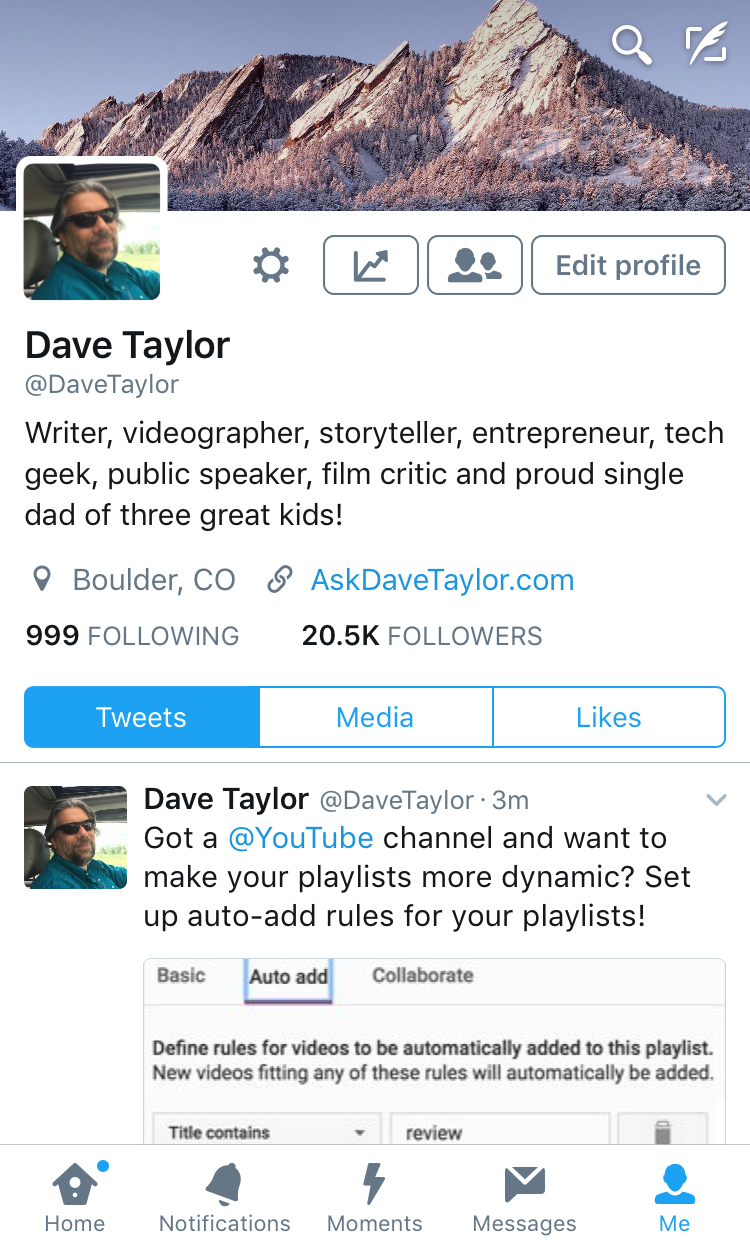 See on the top right the button labeled "Edit profile"? That's what you want. Tap on it.
The result will be a spot where you can fine tune what's shown on your Twitter profile: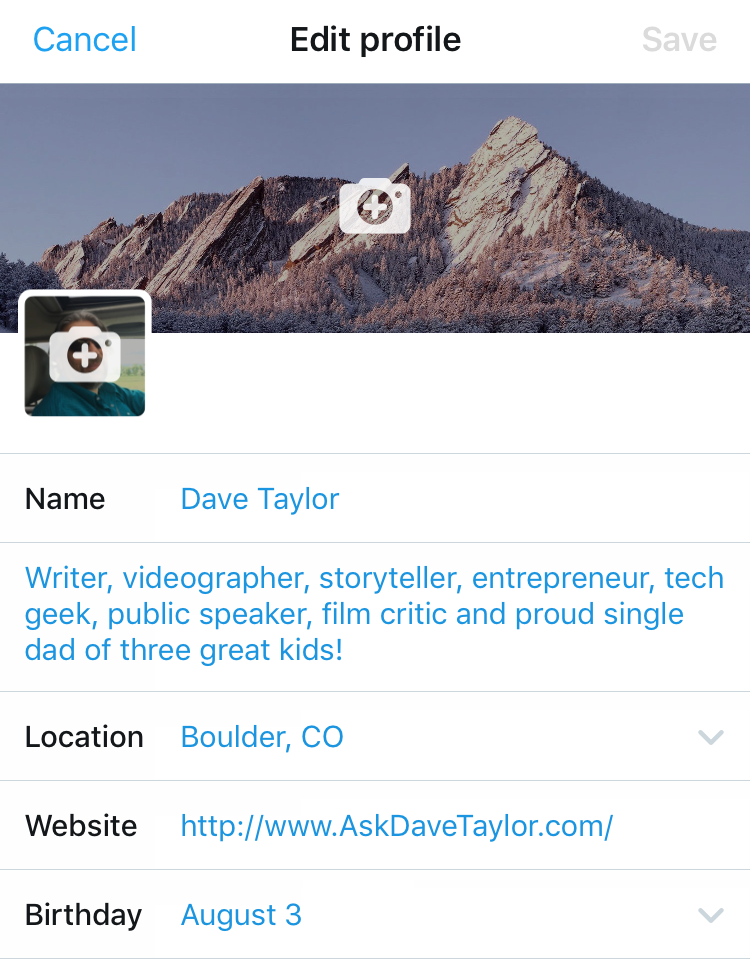 You can sidetrack and update other things if you want, but for now, focus on your profile photo!
Notice that there's a camera icon with a "+" superimposed over the thumbnail. Tap on it.
Now you'll have to decide if you want to get your new photo from your camera roll or library, or take the shot live: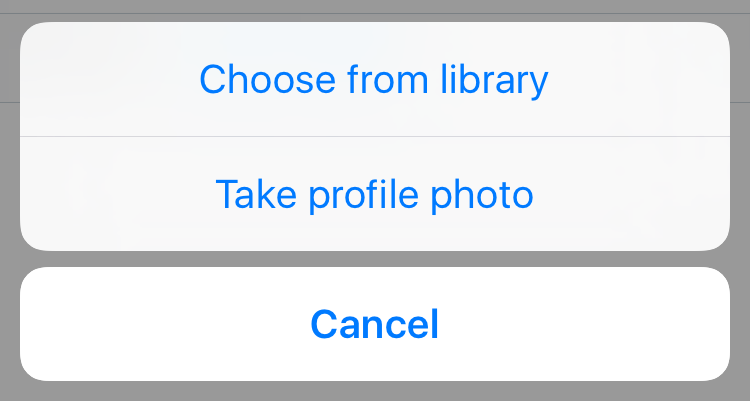 I'm going to take a profile photo for this demo, even though I look, um, just a bit tired and the lighting is mediocre. I choose that by tapping on "Take profile photo".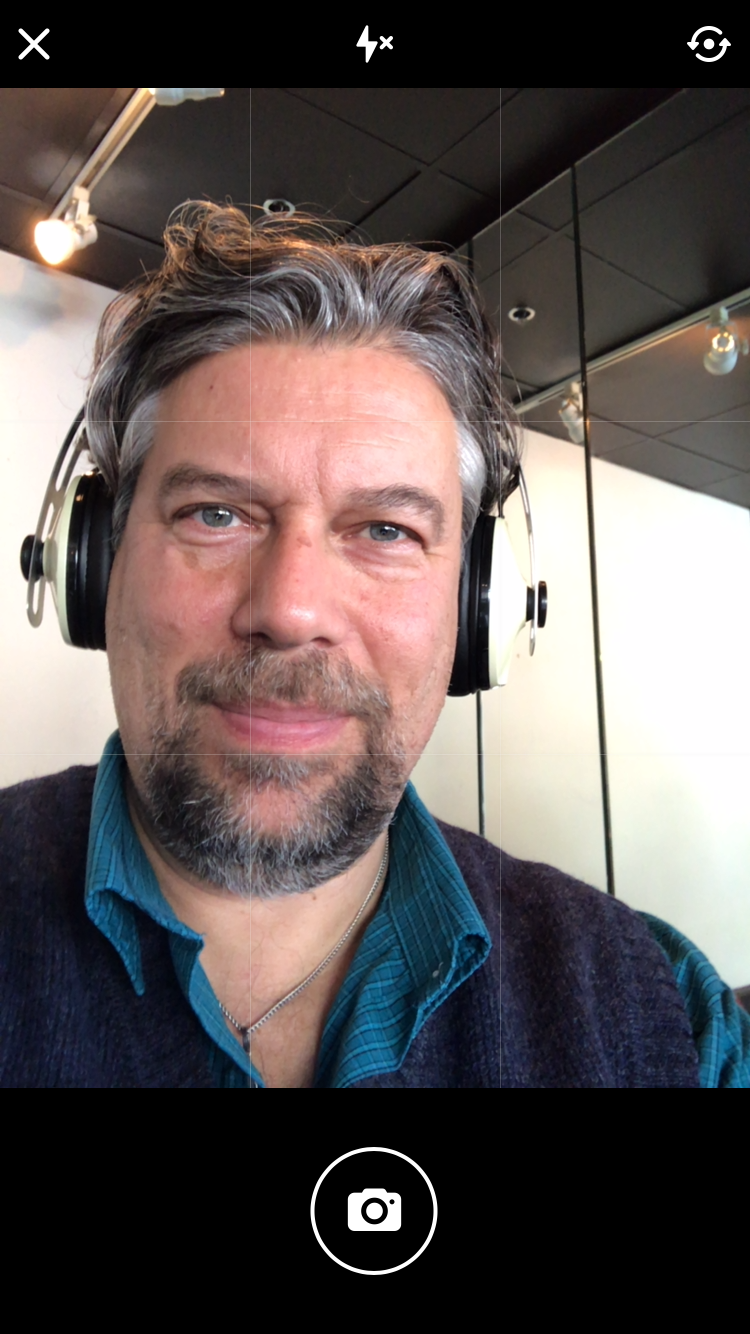 Hey! It's me! Notice there's a tiny grid superimposed over the image. Probably not useful in this instance, but it can help you make sure the horizon is level as needed…
Got it framed, like your smile? Look at the camera lens itself on your iPhone (top of the screen) and tap on the camera icon on the bottom.
It'll now show you the photo — flipped horizontally, which can be weird — and let you zoom and crop to perfect what you use: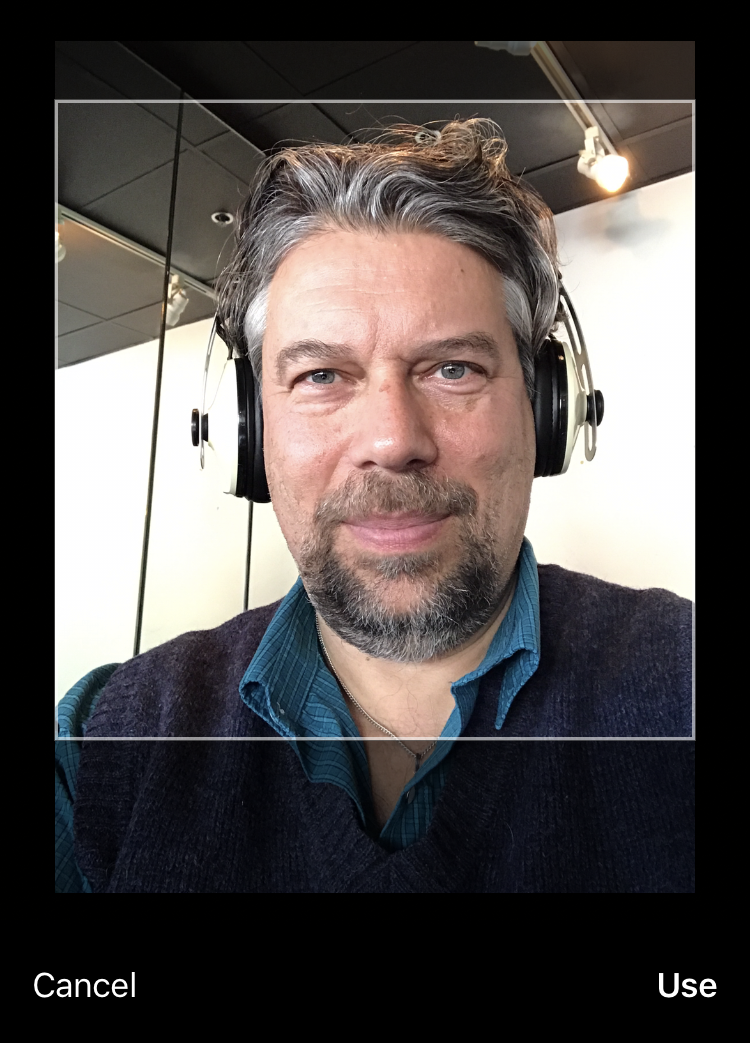 Here's where you can just pinch, zoom, and drag your finger around to move the crop box.
Done? Tap on "Use".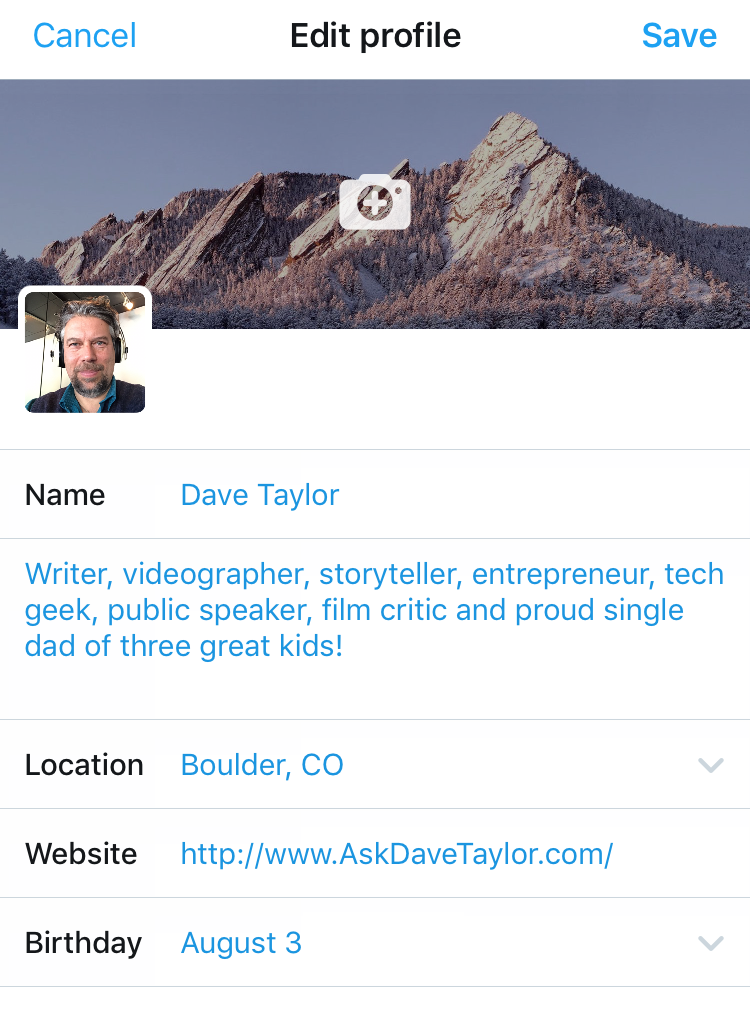 You can easily update or modify other information, but you're not done yet! Once you have everything just so, then tap on "Save" on the top right.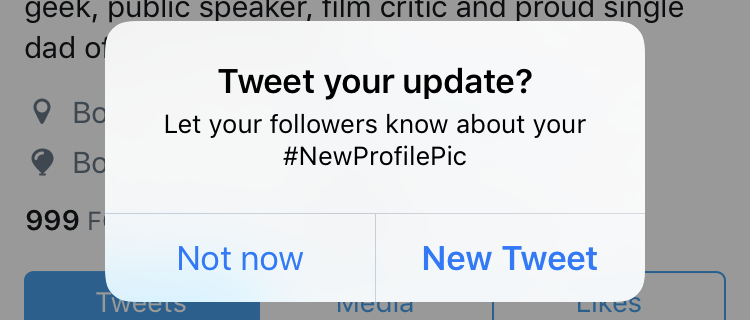 It's okay if you tap on "New Tweet" to share your lovely new photo with everyone! In fact, I'll do the same thing by tapping on "New Tweet" here. A quick description and a location tag because, well, Twitter. Here's what I see: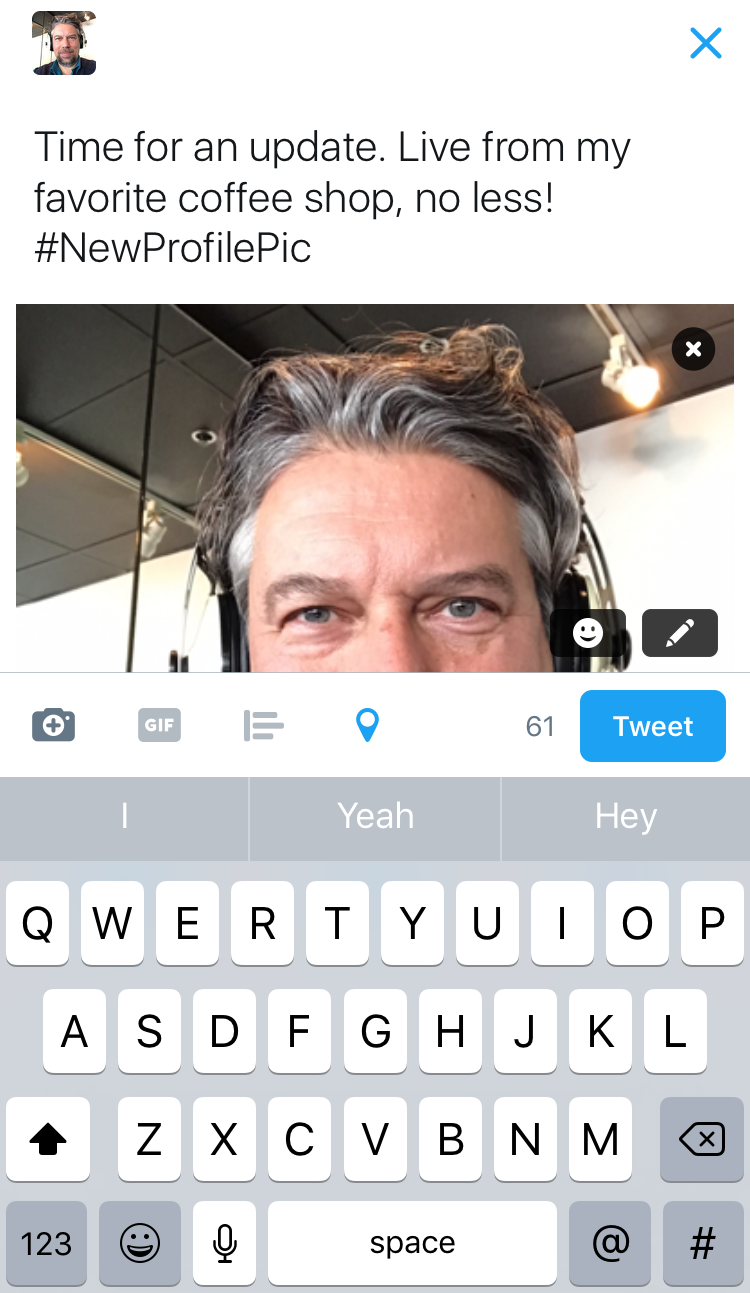 A tap on the blue "Tweet" button and it's sent. And in the Web version, it shows up, just as I'd hope: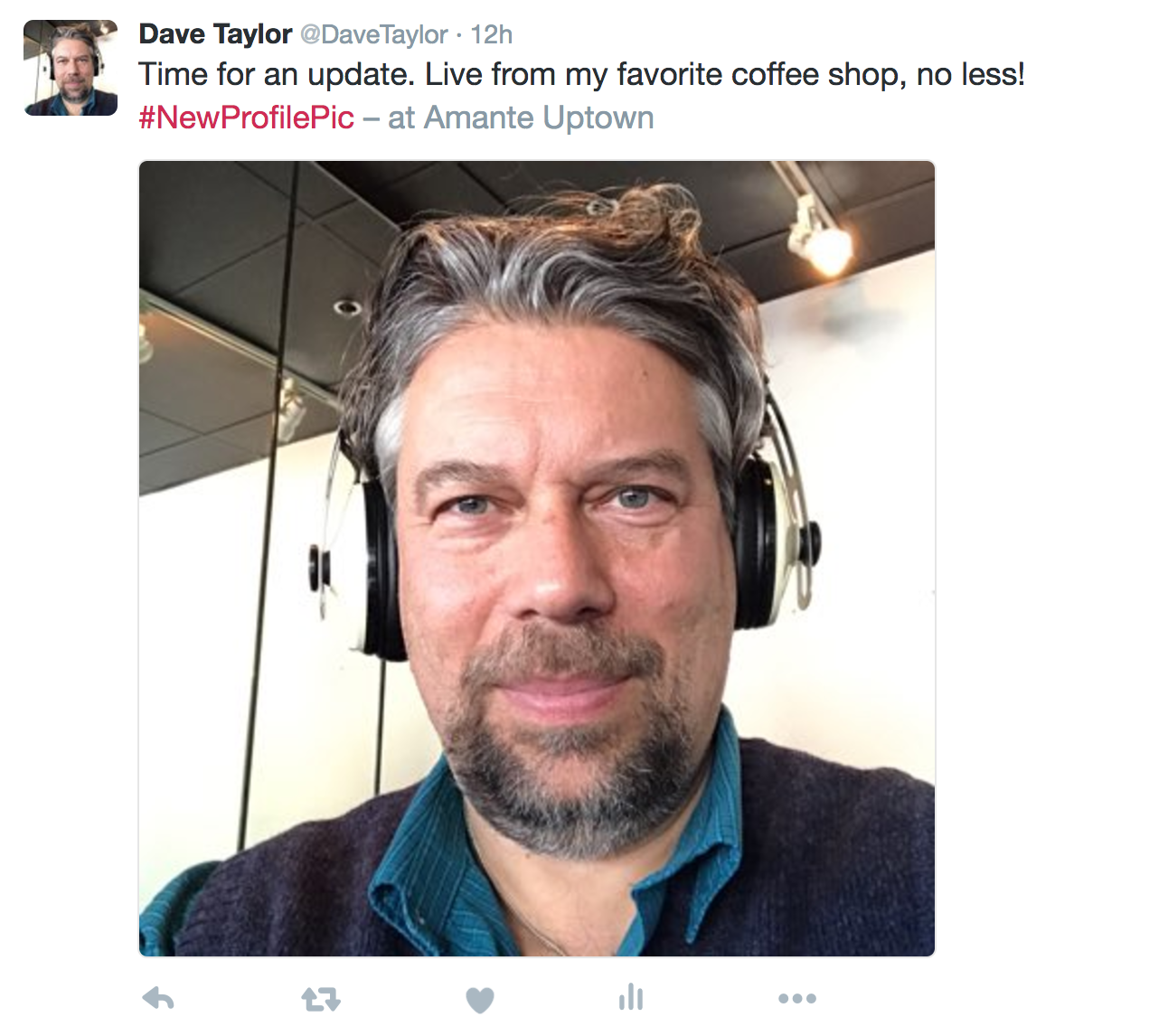 And that's how you update your Twitter profile picture or photo on your iPhone! And if you'd like, why not follow me on Twitter? Just follow @DaveTaylor and I promise, I post a lot more than just pictures of myself. 🙂