I joined a group on MySpace and really don't want to be part of the group any more, but I can't figure out how to quit or unsubscribe from the group. Can you enlighten me, please?
I am going to assume you mean one of the millions of different groups on MySpace that are found by clicking on the Groups navigational element, and fortunately it's pretty easy to unsubscribe or, as they say, "resign" from a group.
First off, log in to MySpace and click on the "Groups" link along the top. Now you'll be looking at an extensive list of groups and on the left side you'll see this: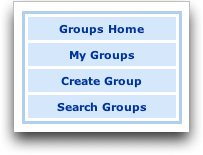 Click on "My Groups" and you'll see a picture of the different groups you're in:
I'm going to unsubscribe, quit or resign (pick your word!) from the Internet group, and to do that I simply click on the group from this list and get to the group's information page. Lots of stuff, but on the top right of the page, I now see this: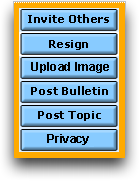 You can guess the next step: click on
Resign
.
You're now asked to confirm that you really want to resign from the group:
Assuming you do, click "Resign" and that's all you need to do.