Every time I put my Apple Watch back on after charging overnight, I have to tap in the annoying little six-digit PIN code. Is there some way to make that easier? I saw one guy looked like he had his watch automatically unlock when he unlocked his iPhone??
There are a couple of ways you can unlock an Apple Watch, actually, and it sounds like you're stuck with the most complicated option of them all, a six-digit PIN. Of course, people without an Apple Watch might wonder why you need to unlock it at all, and that's a good question. The answer is Apple Pay.
In fact, once you have your Apple ecosystem fully established, you can leave your iPhone at home (I know, the horror!) and with just your watch tap and pay for purchases anywhere that accepts Apple Pay because the watch itself is a valid payment device.
You can see the chaos that could ensue if someone could rip off your watch and then go wild buying things until Apple Pay finally rejects the transaction. Definitely not good. And so, the PIN is your security to ensure that can't happen.
Interestingly, you can actually opt not to have a PIN or passcode at all on your Apple Watch, but then the system automatically disables Apple Pay too. But let's have a look!
First off, as always, your configuration and changes will all happen on your iPhone when it's paired to your watch, not on the Apple Watch itself. But first, let's unlock your Apple Watch: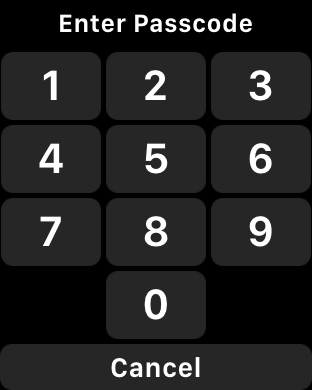 Yeah, seen THAT before, eh? 🙂
Now on your Apple iPhone, launch the Apple Watch app. The home screen looks like this: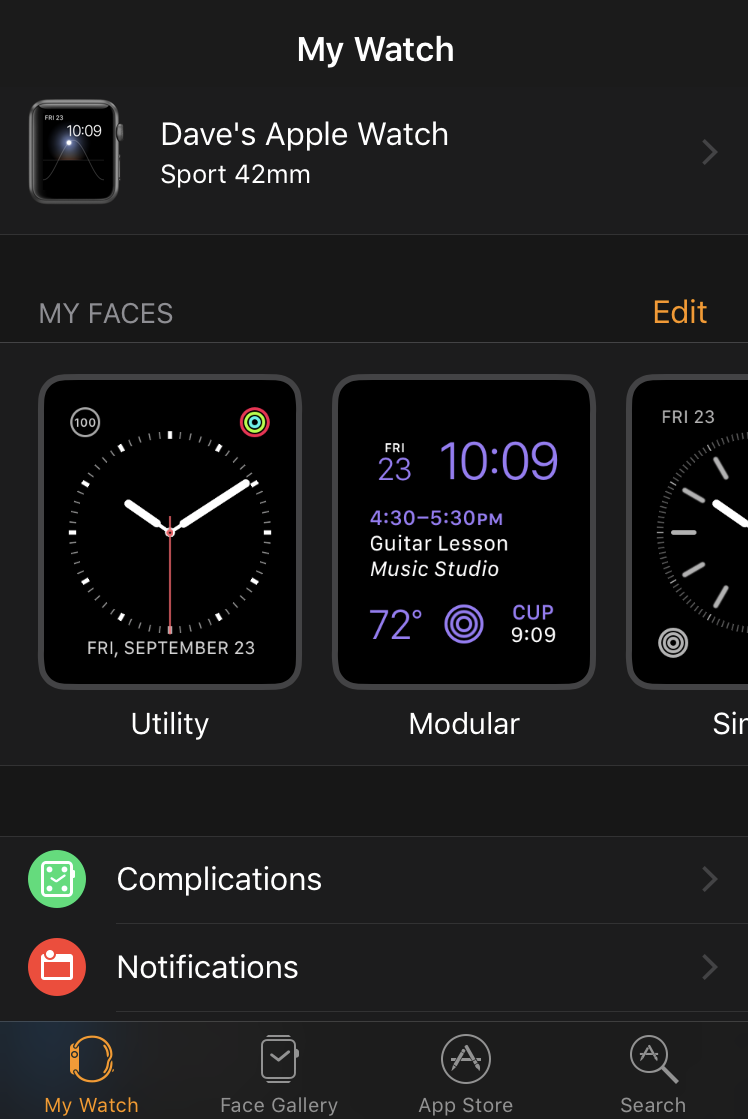 Swipe upward so you scroll down in the app, and you'll come to a set of other configuration options: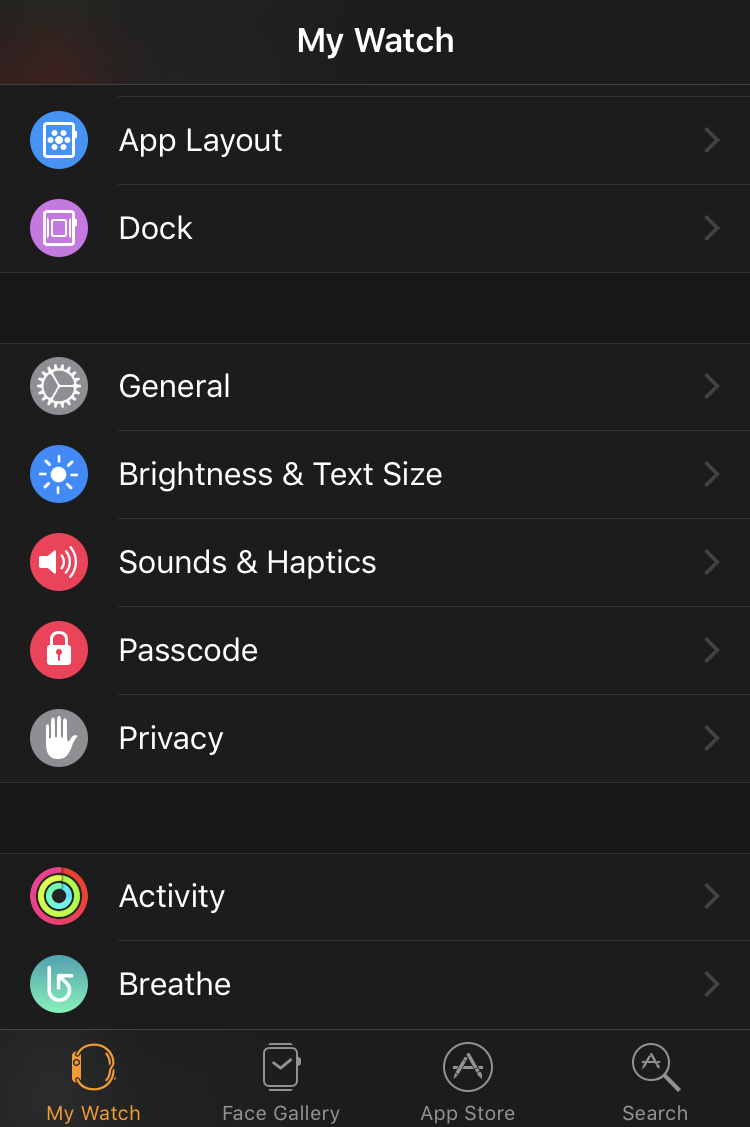 Quite honestly, there's a lot to poke around with and explore so I totally understand if you get distracted for a few minutes. When you're ready to stay on task, however, tap on the "Passcode" option and you'll see the various settings and changes you can make: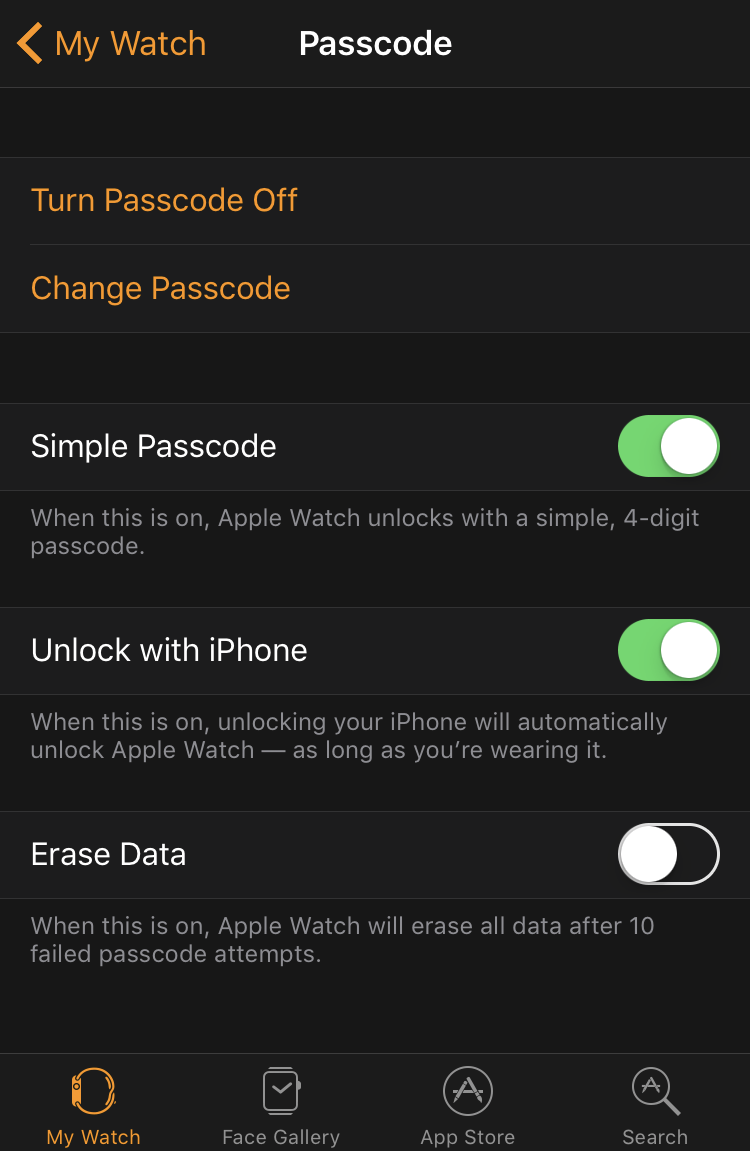 I know the first thing you'll want to do is tap on "Turn Passcode Off" so let's get that out of the way. Tap on it. You'll see this prompt: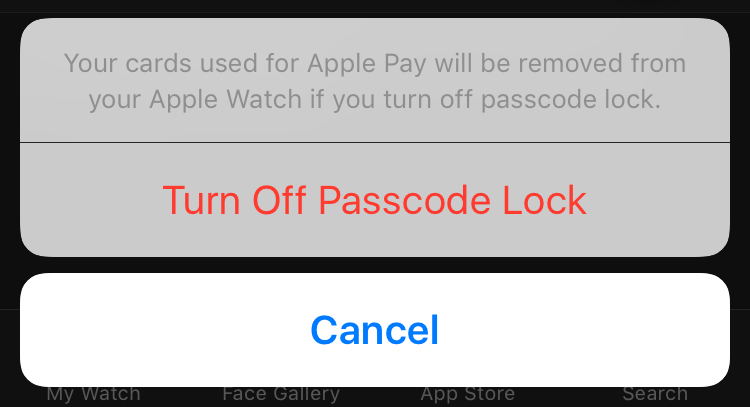 So you can opt to do this and never have to tap in a PIN code again, but you'll also prevent the Apple Watch being an Apple Pay payment device. Your call.
If you'd like to change from a six-digit PIN to a less secure but easier 4-digit PIN code, tap to choose "Simple Passcode" (as I have). There, we just removed two digits!
Or, what you asked about in the beginning, enabling "Unlock with iPhone" will allow you to unlock your watch by simply unlocking your iPhone when they're close. That's what I do and my strategy is to put the watch on my wrist after I've charged it up, not unlock it, but instead pick up my iPhone and unlock that with my fingerprint. BOOM! The watch is unlocked too. Super easy.