I don't know what my son did with my Apple iPhone 6s, Dave, but I get all these Pokemon Go and other game notifications on my lock screen. I hate it. How do I turn them off?
Ah, the plight of the modern parent. I know exactly what you're talking about because my daughter adds various games and apps to my own iPhone 7 and most of these games immediately ask the player to enable notifications before they can even start playing. So what do the vast majority of kids do? Tap "Allow".
The end result is that as the games try to entice players to re-engage and relaunch, they pop up notifications about all sorts of weird, random game events and happenings. Clans that attack, dragons that hatch, creatures that appear, new rewards you can win, it's a non-stop stream of noise to us parents who really don't much care about 'em.
Fortunately it's easy to turn off notifications in iOS 10, whether for a single game like Pokemon Go, or for all the games your angel has added to your device.
To start, here's a typical notification I got on my own lock screen: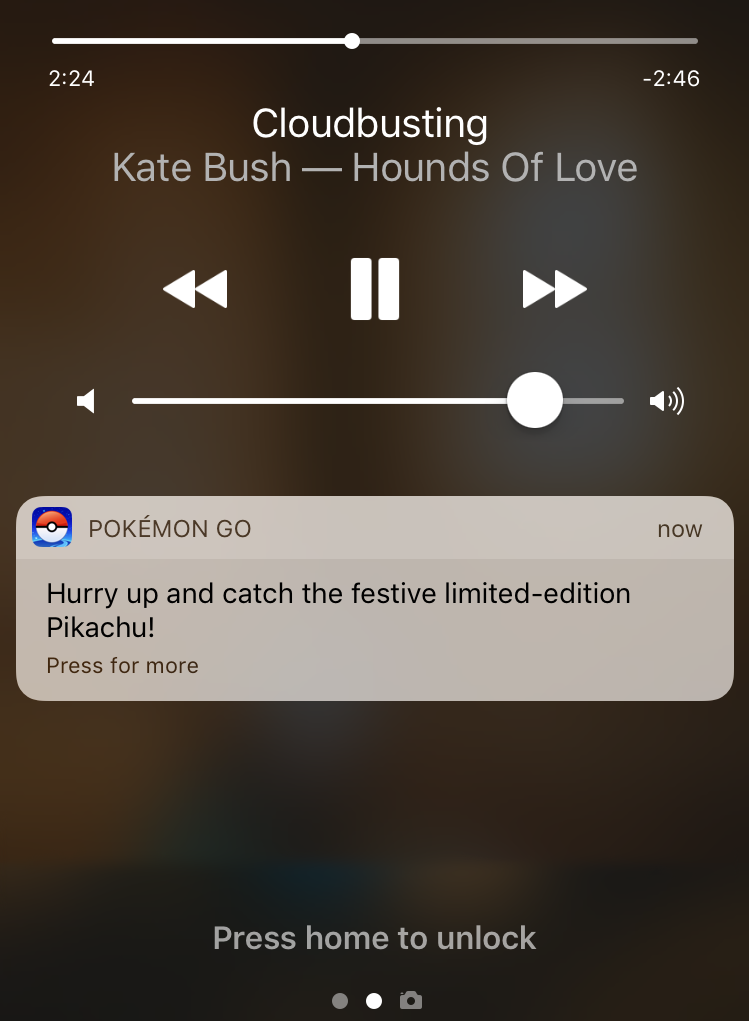 The limited edition Pikachu might be festive, but I don't want it on my lock screen!
To fix the problem, launch the Settings app on your iPhone or iPad.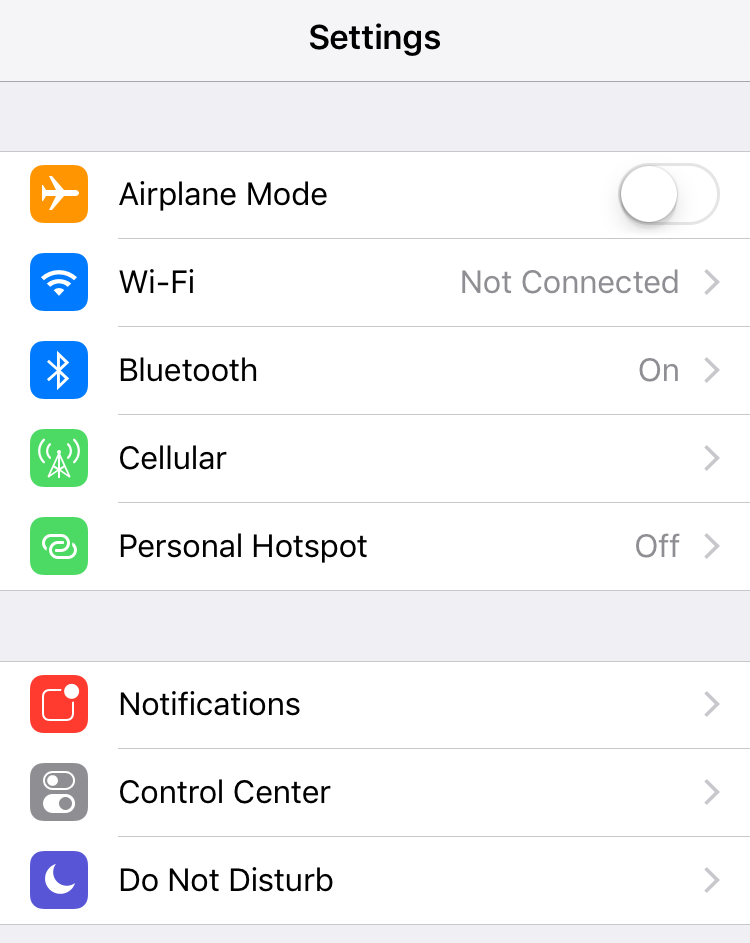 It's about a half-dozen entries down: You want to tap on Notifications to proceed.
Now you'll see a long list of all the apps on your iPhone or iPad:
Notice that some have notifications turned off (like Alexa and Allrecipies), others have a subset of notifications enabled (App Store) and still others have the whole shebang, badges, sounds and banners (Activity, Amazon Music, Apple Store and Arlo).
Swipe down to find the game in question — Pokemon Go — and you can see what notifications it's allowed to present to you:
Uh oh, badges, sounds and banners. Not good. To fix this, tap on the Pokémon Go entry.
A ha! This is where everything's happening, so you can opt to allow notifications on a limited basis, or you can just cancel everything by tapping on the green slider adjacent to "Allow Notifications". Do that and everything else just vanishes from the screen:
And that's it. No more notifications for Pokemon Go. Now that you know how to do this, you can easily apply this to each game that your lovely son has added to your iPhone or iPad. Done. Notifications disabled!
Now about that festive limited edition Pikachu…