I have a Kindle DX that I really like and use to read books. I also have an Apple iPad and occasionally want to pick up my book and continue it on the larger iPad screen. Problem is, when I buy a book at Amazon, it asks which device I want it to appear on and when I pick my Kindle, it doesn't show up on the iPad. How do I have it appear on both or transfer it from the Kindle DX (or Kindle Fire, when I get one) to my iPad's Kindle app?
Amazon's done a great job with the portability of the Kindle ebook environment, and I love that I can read Kindle books on my Mac, my iPad and, of course, my Kindle (I have a Kindle Fire, though, which replaced my earlier Kindle DX). Still, it seems odd that you need to pick a specific device / application to "receive" the book when you buy it on Amazon.com and it's not visible to the others without manual intervention. Why not have it visible everywhere but not automatically downloaded on any device other than the one you specify?
Ah well, I'm pretty sure I'm not going to be able to rewrite the Kindle software suite and, frankly, if I could, I'd put more effort into including some sort of parental controls on the Kindle hardware devices than I'd be worrying about ebook portability. 🙂
If you don't mind logging in to your Kindle account on the Amazon.com site, it's actually pretty easy to push out an ebook to other devices or other Kindle apps.
Start by going to Amazon.com and finding the "Manage your Kindle" option: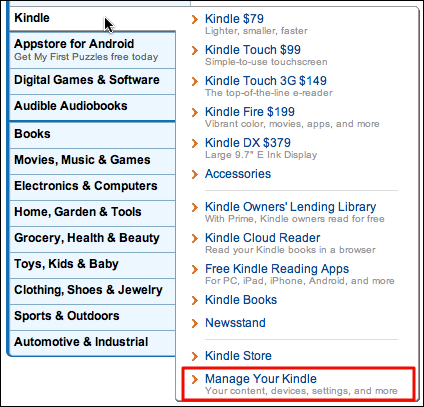 No surprise, you'll have to log in…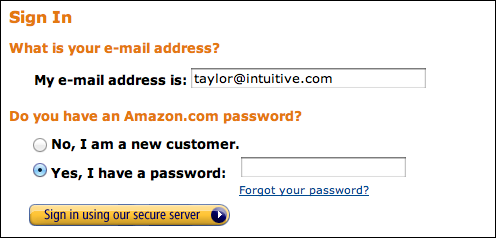 But once you do, it'll show you a list of all the books you've purchased for your Kindle, along with when you acquired them. You can see, my most recent purchase is
Life of Pi
by Yann Martel: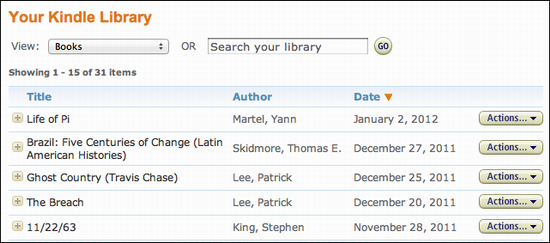 Notice the "Actions…" button. That's what you want to click and you'll see that there are a number of different options:

Choose "Deliver to my…" and it'll show a list of every Kindle device and application it knows about: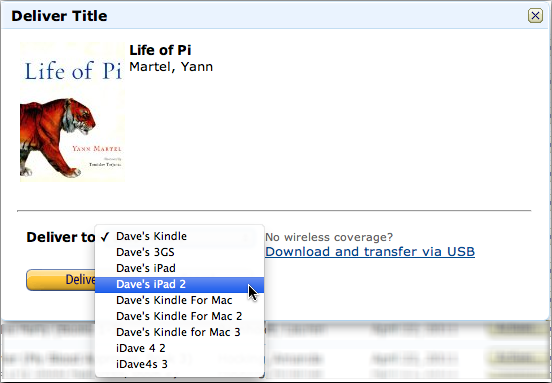 In this case, I originally had the book sent to my Kindle, so to add it to my iPad, I need to choose "Dave's iPad 2". Why are there so many entries? I don't really know, I think if I remove and reinstall the app it re-registers with a new name. In any case, when in doubt, I always chose the newest of the options anyway…
A moment or two later and Amazon reports:

Nice. Meanwhile, on my iPad it hasn't shown up in the Kindle app. To do that, I need to tap on the "reload" icon on the lower right. Then…

Simple enough once you know the trick of going to the Amazon site.