Have you ever forgotten where you parked your vehicle in a mall parking lot? If so, you're not alone since 55% of Americans acknowledge having experienced this problem at least once. The same survey finds that many Americans regularly forget essential vehicle maintenance.
The average car owner keeps their vehicles for around eight years, but owners can squeeze even more longevity out of their vehicles with regular maintenance and timely repairs. Considering the higher costs of new and used cars due to chip shortage issues caused by COVID lockdowns, it might make sense to hold onto your car for longer until things normalize.
Fortunately, tech solutions are available to help you monitor your car location and keep track of maintenance that'll keep your car on the road and out of the repair shop. Take a few lessons from fleet managers who know the nitty-gritty about caring for multiple cars simultaneously.
Fleet Management Software
The fleet maintenance software market was worth $10.44 billion in 2020 and could climb to $41.77 billion by 2028. According to Verified Market Research, fleet maintenance software enables fleet managers to achieve specific tasks in managing a fleet of vehicles. It can be used for all sorts of vehicles like cars, trucks, trailers, buses, forklift trucks, and more.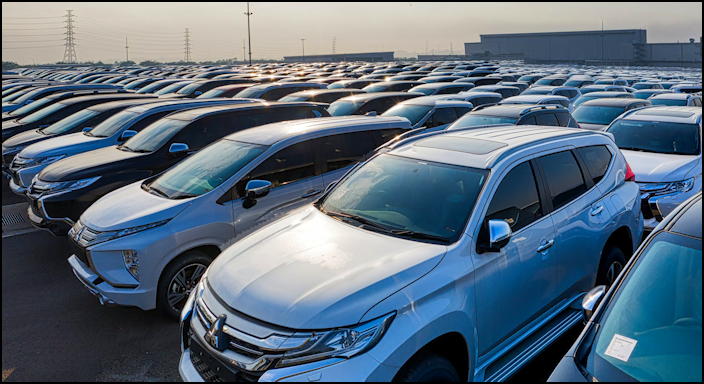 Fleet managers use fleet management software to stay on top of maintenance. Preventative maintenance will help keep vehicles in good shape so that unplanned downtime can be avoided.
While you might not need the type of fleet maintenance software a fleet manager would use, you can still find an app that helps you stay on top of routine maintenance. Are you a backyard mechanic, or do you simply like to do some of your own maintenance and repairs? You'll want to know about some car maintenance apps for consumers. Drivvo, AUTOsist, Simply Auto, and Fuelly are worth checking out. Visit your favorite app store to find the right car maintenance app.
GPS Trackers
Fleet managers also use Geo-Positioning System (GPS) fleet tracking systems that help keep tabs on where vehicles are at any given time and in real-time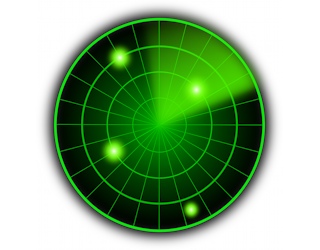 It pays to know where drivers are when it comes to ensuring businesses run efficiently. It can help ensure that customers get serviced faster and that drivers are more efficient and productive on the road. GPS tracking technology can also reduce fuel costs due to route optimization possibilities and increase vehicle theft recovery if the cars fall into the wrong hands.
The good news is that consumers can also get a hold of GPS tracking tech for their vehicles. And it won't cost an arm and a leg. There are tons of options. Some top picks are LandAirSea 54 GPS Tracker, Tracki 2020 GPS Tracker, and PRIMETRACKING Personal GPS Tracker.
GPS trackers like the above aren't just for cars either. You can use them to track different things. Put one in your child's backpack, attach one to your dog's collar, or place one in your purse or briefcase. You'll also find they have many useful features. Case in point: LandAirSea lets you set up geofencing notifications so you get alerts if whatever you're tracking leaves a specific area.
OBDI Diagnostics
Whether you're a fleet manager or a consumer who wants to work on your own car, On-Board Diagnostic Interface (OBDI) diagnostics are essential. OBDI scanners make getting those diagnostics easy. If codes appear on your car's dashboard, you can plug in the scanner and find out what's the matter.
An OBDI scanner is a must if you want to work on your car. It will help with prioritizing maintenance and repairs. Many scanners are available in various price ranges. You can get something simple, but the basic units will only give you error codes. Spending a bit more will get you a scanner that shows the codes and highlights the likely causes and fixes.
Invest in a semi-professional scanner if you like to dig into the analytics. You'll get to comb through the data and get even more granular data about your vehicle.
Tire Pressure Monitoring System
The Transportation Recall Enhancement Accountability and Documentation Act required that all new cars sold in the U.S. after September 2007 have tire pressure monitoring systems. But what are your options if you have an earlier model car? Fortunately, there are many aftermarket tire pressure monitoring systems available.
One of the scariest things a motorist can experience is a tire blowout. But a tire pressure monitoring system will help you monitor tire pressure. Regular car maintenance should involve keeping the tire pressure at the proper level and rotating tires, but ensure you also have a tire pressure monitoring system to help maintain proper tire pressure. You'll enjoy a more comfortable ride, and your vehicle will also be safer.
Top picks include TireMinder Smart Model TPMS-6, Vesafe Wireless TPMS, and Tymate TPMS Solar Model M7-3. But many different models are available.
If you want the safety of knowing where your car is at all times and staying on top of routine maintenance, think like a fleet manager. You'll find there are apps and solutions out there to help you be a more responsible car owner.
Pro Tip: I've been writing about basic computing, including automotive systems, for many years. Please check out both my auto tech help and computer basics tutorials to see what other helpful articles I've written!