This is driving me crazy: I have a ton of music on my iPhone and listen to it instead of my iPod. Easier, less gadgets involved. Problem is, if I shake or jostle my iPhone then the iPod app decides I want to jump to the next song. I don't! Can I turn off shake to shuffle and if so, how??
Great question. I have had this problem crop up more than once (seems like the setting is reset each time I restore the phone, which I do a lot with my testing and experimentation) and it generally drives me a bit crazy too. You wouldn't think that your phone is bumped and shaken very much, but the iPhone sure sees a whole lotta shakin' going on. 🙂
As with much on the iPhone, the settings aren't accessible from within the app particularly easily, so it's critical that you learn to go to "Settings" to make the changes, rather than poking around within "iPod".
Look for this icon on your iPhone:


Tap on it and you'll see the usual set of Settings options: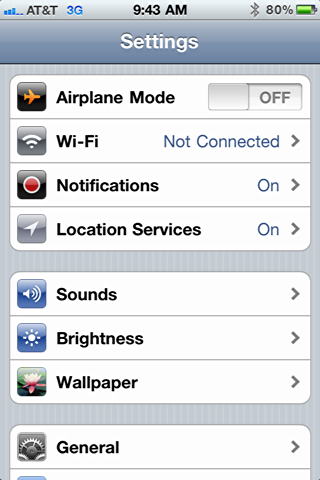 Lots to explore here, but stay focused! Use your finger to scroll down a ways until you see the following: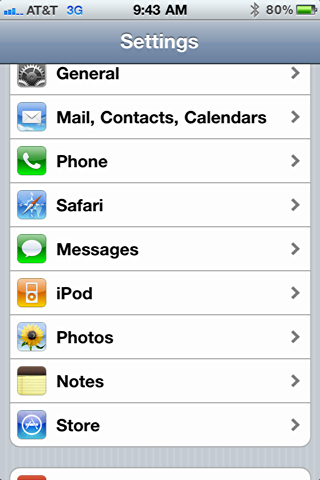 Now tap on the "iPod" entry and you'll see your setting right at the top, conveniently and logically labelled "Shake to Shuffle":
Switch it to "OFF" (as I have already done) and you'll never have your song change because you bumped, jarred, jostled or tapped your phone too enthusiastically!