It drives me crazy, ever since I updated to Microsoft Windows 10, I get interrupted during work hours with automatic updates. Then I have to wait 5-10 minutes or longer until it's done and restarted. Is there a way to turn this off??
Believe it or not, Microsoft is doing you a favor by keeping your system up to date with the latest patches, fixes to vital system software and utilities. It just doesn't seem like it because it's kind of like someone walking into a movie theater and telling you about some healthy living options in the middle of a darn movie!
Theoretically the Windows Update system is smart enough to detect if you're actively using your computer, but it's hard to have a huge degree of confidence in that sort of thing when you have experiences like coming back from lunch just to see your computer updating and unavailable when you need to jump back into your project.
Even given that, however, I strongly counsel you do not turn off automatic updates on your Windows system. Instead, just set it up so that your computer knows when you work and skips those hours when it looks for and applies updates.
Start simply, by searching for "automatic update":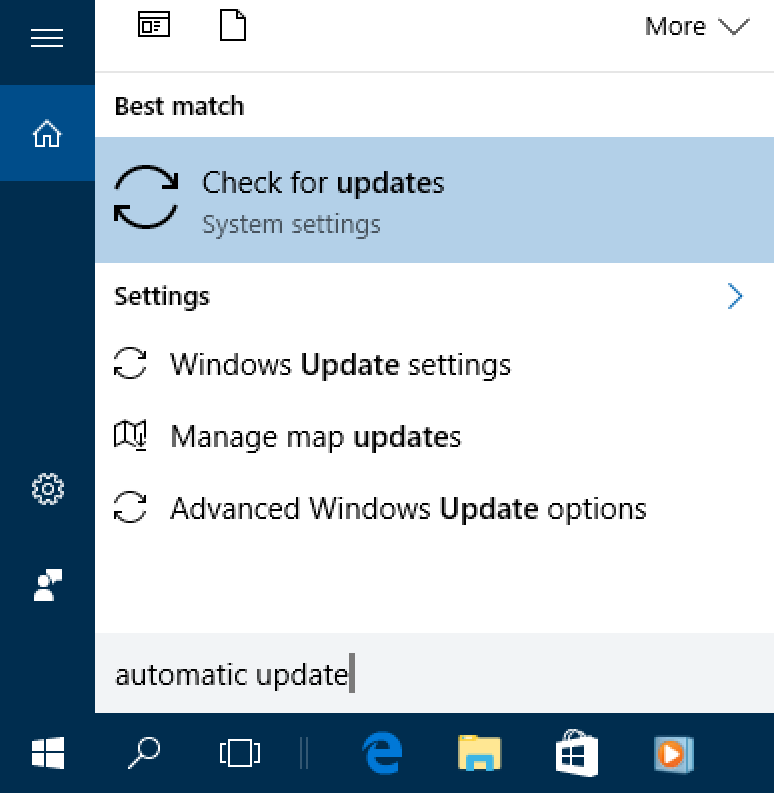 The top choice should be "Check for updates". That'll work fine. Click on it.
As you can see, the system generally jumps in and checks for updates as soon as you launch this window, so it's a good way to force check for an update if you hear that something critical has been published by Microsoft.
But look more closely. Notice the "Update settings" section, which says "Available updates will be downloaded and installed automatically." Sounds like the problem, doesn't it?
Click on "Change active hours" to fix it!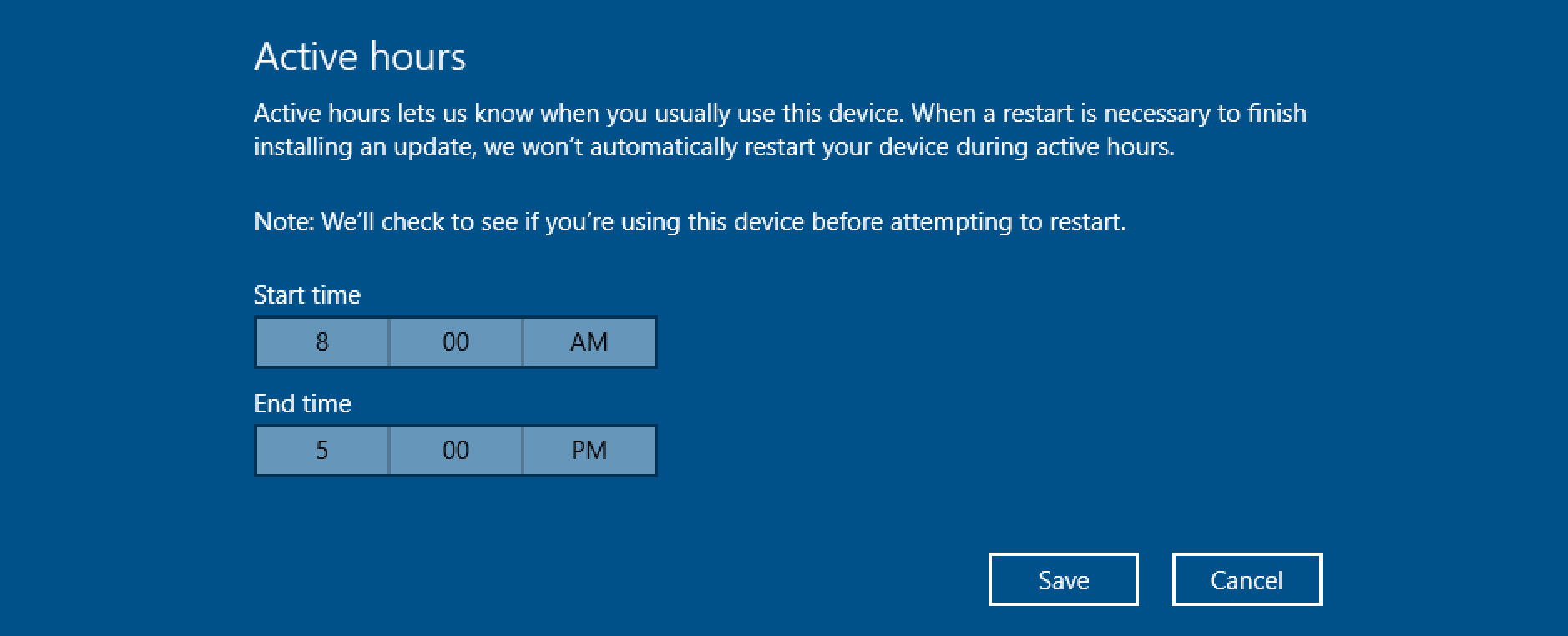 This is where you can define your typical start and stop hours. Theoretically, Windows shouldn't be restarting for any updates during these hours. If you work earlier or later in the day, however, or just prefer restarts to happen at 3am, set your start and end times accordingly. Then click on "Save".
Now click on "Advanced options" from the main window to check those too:
You can see above how I recommend you set things up. Be very careful with Defer feature updates, for sure, and I'm always a fan of updating everything possible whenever there are updates of any sort. Ya can't be too careful in Windowsland, right?
Oh, and one more set of settings: Click on "Choose how updates are delivered" from this window to ensure that those are all set as you desire too: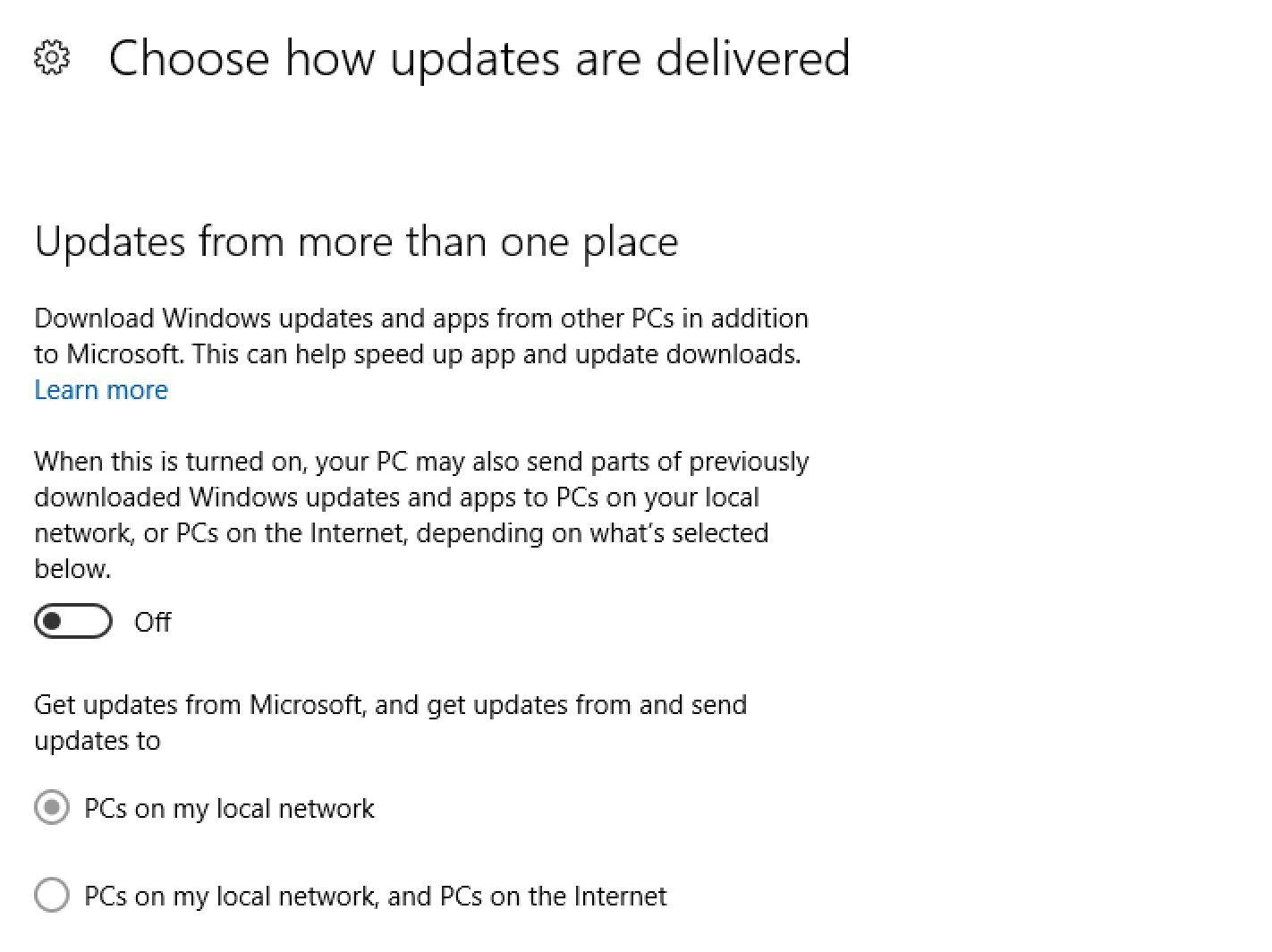 If you're in a large corporation with an IT department and trusted servers, check to see if you should have "Updates from more than one place" chosen. Otherwise, I don't trust other computers so suggest the settings as shown above.
That's it. Close up these windows and you should be good to go!
Oh, and yeah, I did have a few updates ready to apply, as the system figured out in the background:

And yeah, I had to restart for them to all be applied properly. So it goes…