My cellphone bill is through the roof and I suspect it's my addiction to Instagram that's the culprit. I saw that you can disable Facebook auto-playing videos but can you also tweak Instagram settings so it also blocks auto-play?
You're right, Instagram is yet another of the many apps we can put on our smartphones that just grind through our data plans. My theory is that the people who write these applications all have unlimited data plans so they figure that the rest of the world does, or should, so hey, what's another 500MB/mo in data usage?
Here in the real world, however, most mobile carriers do charge by the megabyte of bandwidth, so it's critically important to rein in apps like Instagram that can just consume ridiculous amounts of your data plan, especially if you're an Instagram addict and the people you follow keep posting videos! It's true with Facebook too, as I wrote in a previous post about Facebook autoplay features!
Disabling this feature in Instagram is pretty easy, actually. You just have to know that you CAN disable it and where to look.
In the iPhone Instagram app, go to your own profile: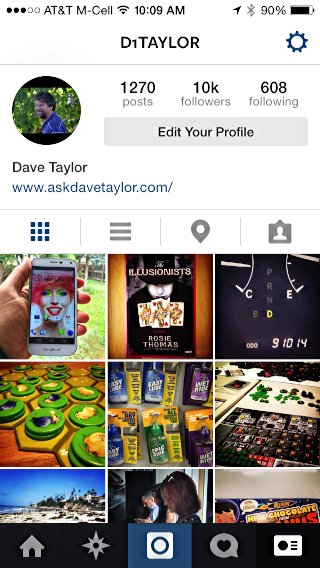 Ignore the bottom nav bar showing that the central item is selected (bad UI design, guys), your profile is found on the rightmost of the five buttons. From this point, tap on the gear icon on the top right to get to the settings and preferences area: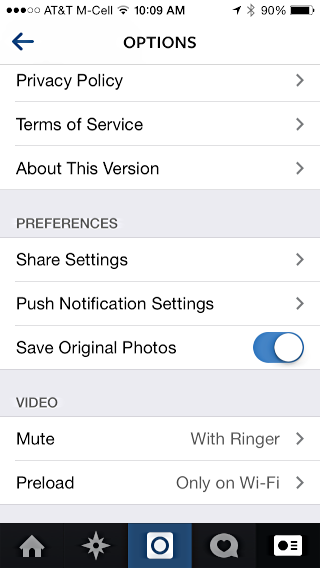 See the very bottom option? "Preload" "Only on Wi-Fi"? Yours is quite likely set differently.
Find out by tapping on the "Preload" option here in the Instagram options. Here are the choices: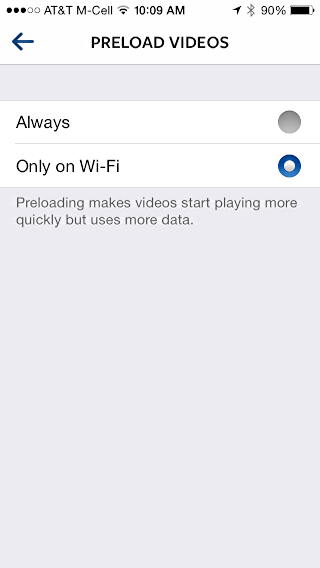 Of course the "Never" option isn't available, which is what I"d like to see, but that would violate the whole concept of Instagram including videos, I suppose, so I'm not holding my breath waiting for that to show up.
In any case, make sure you have "Only on Wi-Fi" set, as I do, and your bandwidth charges should drop even as you continue to be addicted to the self-absorbed fluff that seems to characterize so much of the world of Instagram. Oh, and don't forget my self-absorbed fluff and images too! Follow me on Instagram as d1taylor. 🙂