Whether you've purchased a budget Chromebook or a high-end PC or Mac system, more and more of us are turning to laptop and notebook computers as our main computing device. And no wonder, they pack a lot of power into a tiny device. But they're more fragile than you think. Here are some suggestions on how to maximize the life of your laptop…
We've come a long way from the days when computers took up entire rooms in office buildings or universities. Today we can enjoy highly portable personal computers for both work and fun. Despite them often being more expensive than Macs or PCs with a similar configuration, laptops also offer great advantages for anyone on the move.
What a lot of people seem to forget, however, is that laptops are comparatively more delicate. They typically require more care than standard PCs to work effectively for a long time. Fortunately, there are some ways to ensure that they will last as long as possible, and that's what we'll explore herein…
Handle With Care
Perhaps the most obvious step in laptop maintenance is to avoid damaging it in the first place.
As such, one of the most important rules is to treat your laptop with care. Truth is, it's easy to damage your laptop or notebook computer, so being cautious and treating them as fragile is a smart strategy.
Remember to be gentle when pulling your device out of your bag or slipping it back in. For that matter, have a computer bag or other padded carrier for protection: Don't just carry your laptop like it's a 3-ring binder and you're still in high school. Also, be careful when setting up and opening your laptop to avoid any damage to the hinges that hold the screen. The general rule is to never use unnecessary force while handling your laptop.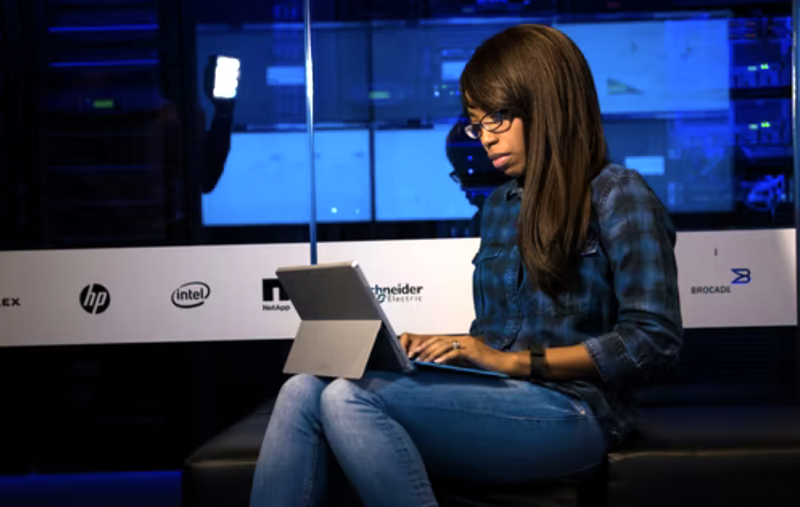 If for some reason your screen won't open and you can't figure out why, it's recommended that you go to a service center rather than force the device open: It might be something benign, but it could also damage the hinge or screen. Definitely do not resort to pulling or using force.
Some devices have safety locks or catches to stay closed: Have you disabled those so that the laptop can open up? They should smoothly and easily open with a single finger, so if something is preventing that, be careful.
In terms of workspace, you should always avoid placing your laptop near corners or in places crowded with people. The last thing you want is your expensive device suddenly being knocked, falling down and breaking, or having a beverage spilled on it.
Speaking of spills and dirt, it is also important to clean your laptop as often as possible.
Keep Your Laptop Clean
While concentrating on other priorities in life, we often forget to do this essential step in good laptop and notebook maintenance.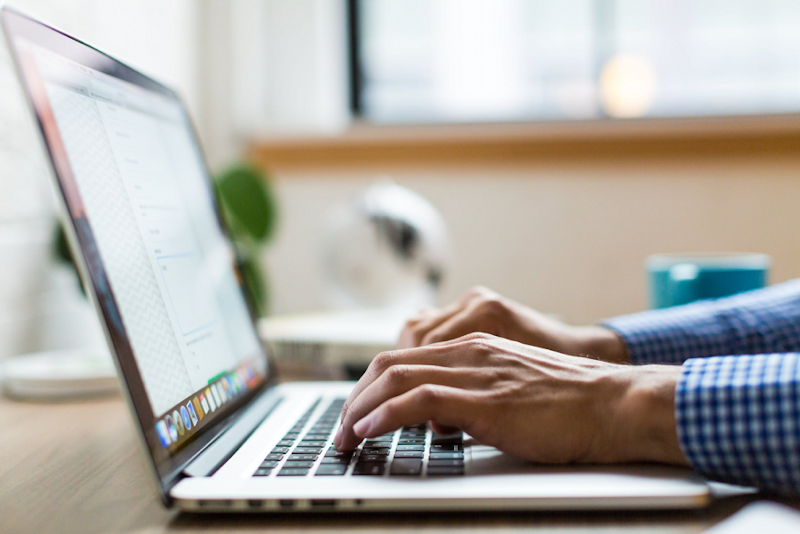 Look closely and you'll find that a surprising amount of dust and dirt builds up on these portable devices. This is especially true for laptops, which often travel around in bags and are used in areas filled with people and, quite often, food.
Firstly, you should clean your laptop's external surfaces. This includes the keys, the exterior, any speaker cutout grids, and areas around any cooling vents.
This type of cleaning is easy to do and most users can do it by themselves. Just be careful as you proceed. However, laptops also sometimes need cleaning within the unit too. This is particularly true if you have cooling vents because dust can be inadvertently pulled into the unit.
If you have a laptop like this, you can do part of this cleaning yourself, but you definitely want to proceed with caution. This task may sound daunting, but it's really not that hard. The only tricky part is the removal of the bottom panel by a screwdriver.
You need to remove the back panel when cleaning to better access the main ventilator paths through your device. Remember to be precise and careful when doing detailed cleaning and only use gentle streams of air when clearing dust. A can of compressed air can be very helpful for this occasional piece of device hygiene.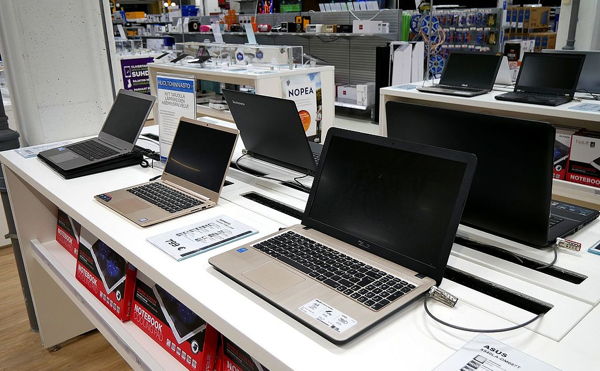 Don't get too zealous and remove the top part of the laptop, nor any of the components you might be able to see with the bottom cover removed. Feel like your PC's performance is lagging? It might be caused by excessive heat from dust build-up, so consider taking your laptop to a service center for a more thorough cleaning and diagnostic.
Most computer stores and service centers can offer this sort of maintenance and it should be quite affordable. Not only that, but they'll also apply fresh thermal paste around your processor, which will help in cooling and ensuring you get the best possible CPU performance.
A VPN for Privacy
While we're talking about ways to ensure that your laptop works best, another factor to consider is malware. If it gets infected with a virus or other malicious code, your system can slow down dramatically. You could also lose privacy, with every keystroke logged and sent along to a cybercriminal. Good anti-virus software is a must, but you'll also want to ensure that you always use secure wireless wi-fi networks too. This is especially true if you use your laptop for work.
That's why in addition to good malware protection, you should also consider using a virtual private network or VPN. It really helps to use a VPN. Think of it as a  secured tunnel for your Internet connection. Installing a VPN will help you lower the risk of hackers and cyberattacks. This also ensures that your laptop remains at its top performance.
Keep That Laptop Cool
It might not seem so important, but preventing those cooling vents from clogging up really does help keep the internal temperature of your laptop in a normal range.
This is very important for the performance of your device, as heat impacts the performance of your CPU (processor) and GPU (graphics processor). A laptop that's too hot will slow down significantly or even power off, which can be frustrating and potentially lead to a loss of data too.
Why does this happen? It's due to a process known as thermal throttling, which is when a CPU will slow down its performance as it tries to cool back down to its optimal range. Yes, this means that your computer has a built-in thermometer right on the processor board.
What most people don't realize is that the battery can also impact the temperature of your laptop. It's one of the parts that do the most work on your laptop, so it's crucial to keep track of your battery health. If it can't charge properly anymore, replace the battery and it'll not only extend your working time away from a power outlet but help your laptop run at full capacity too.
There are also some software fixes for overheating you might consider. Macs let you check the temperature in the Hardware Report app and you can install free monitoring software on a PC to track temperature too.
Pay attention to the physical aspects of your portable computer and you'll enjoy the best performance and experience for a long time. Given the price of these devices, that's just smart computing.