I work with a team around the world and am wondering if there's any way to show the current time in various locations right on my Android home screen? Running Android 10 if that matters.
While Apple has suddenly popularized home screen widgets with the iOS14 release, Android users know that there have been cool widgets for their phone and tablet home screen for quite a while now. Over time these widgets have also become more sophisticated too, which is great because the original clock widget showed you, well, the time. That's it. If you're running the latest version of Android, however, your clock app manages the clock widget and yes, it can indeed display multiple geographical locations – including time and date, as appropriate – within the widget space itself. Darn handy.
In fact, it's good to know that the Clock app supports world time too. If you're poised to call a colleague or family member in Shanghai, Cairo or Seoul, it's definitely smart to check the local time before you wake them up in the middle of the night inadvertently! Even better is that adding those world clocks to the app is "sticky": they'll then be displayed the next time you check too.
But let's start with the widget. If you don't have the clock widget displaying on your home screen in Android, just tap and hold your finger on a blank area until the little pop-up menu offers you 'add widget' as an option, then add a digital clock. It'll end up looking like this: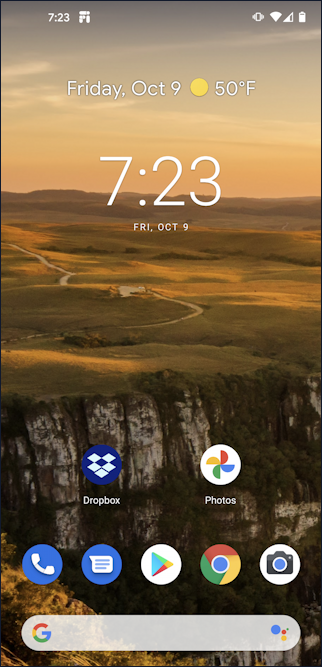 Slightly redundant with the time also displayed in the very top status bar and the date in two places, but I don't particularly mind that. In fact, you might not have even noticed if I hadn't pointed it out!
With this widget displayed, it's time to launch the Clock app. Make sure you're in Clock mode on the icon row along the bottom and you'll see something very similar to this: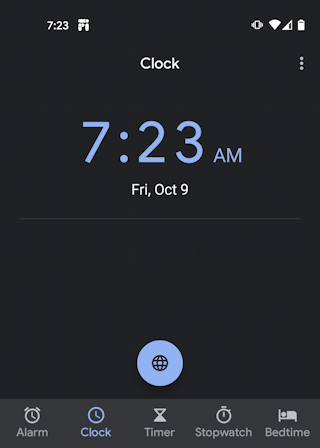 Add additional cities or locations for more time information by tapping on the light blue circular globe icon near the bottom of the screen. That offers you the chance to search for a city or other location: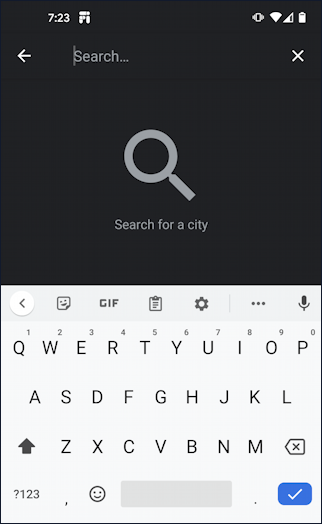 A few letters is usually enough to do the job. To add Mumbai, for example, the first four letters are plenty: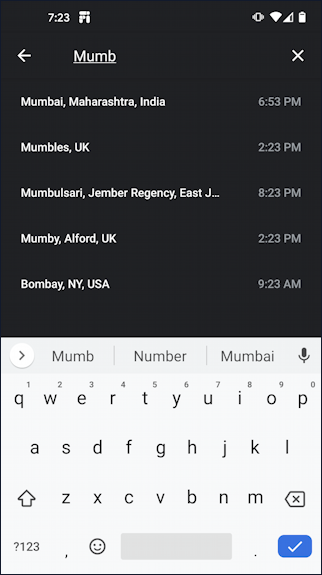 Notice that the Clock app is actually showing the time in all of the matching cities even in the search results view. Pretty snazzy feature!
A tap on "Mumbai, Maharashtra, India" and it's added. Using the same approach, I'll also add Bora-Bora because who wouldn't rather be in Bora-Bora right now? With both added, the Clock display now looks like this: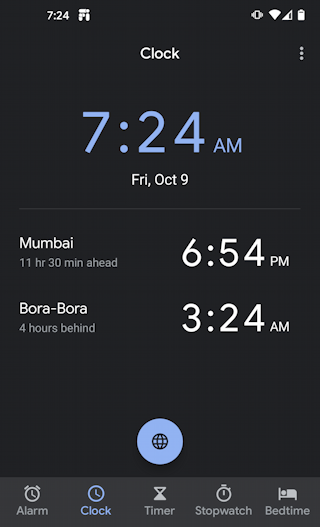 That's it. Done. Really. Next time you go to your home screen, you'll find that the clock widget will automatically include the new locations, as shown: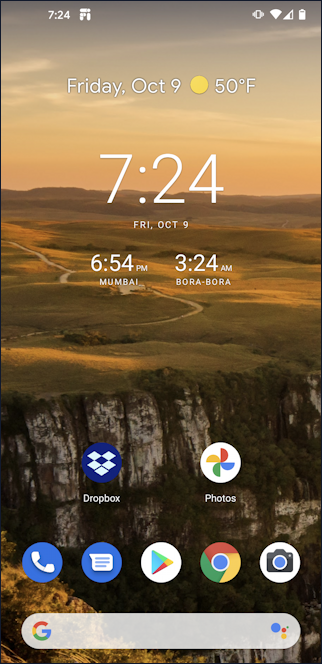 If you aren't seeing the new times shown, it might be because your clock widget is too small. Tap and hold on the clock display and after a few moments lift off your finger. Now you'll see a resize box around the information. Tap and stretch it to ensure it has enough screen space to display the information you seek.
Done.
Pro Tip: I've been writing about Android for quite a while. Please check out my extensive Android help area while you're visiting for lots more useful tutorials. Thanks!