I might be the last one to the party, but I don't understand how to share someone's Facebook post so that people who I'm friends with can see it too. Can you please demonstrate, Dave?
While Facebook might have started out as a simple, elegant system designed to let college undergrads socialize and find new friends, there's no question that the now-giant company has added features upon features upon features and made the user experience quite a bit more complicated. It's no wonder that basics like RSVP'ing for an event or leaving a comment are a bit confusing if you haven't spent years mired in the digital world!
Sharing posts and updates is one of the fundamental elements of the Facebook world, however, so it's definitely useful to know how to do it, the nuances of sharing, and some tricks to make it better and more relevant for your followers! Heck, I see things mis-shared every day, so some people who don't realize it might do well to read this tutorial too…
Let's start with a recent post from a page I follow, the Denver Museum of Nature & Science. Post-eclipse, here's what they posted:
A close inspection shows that 423 people have liked the post, 17 have left comments and 312 have shared the post. But how did they share it? By clicking the "Share" button below it, of course!
Worth checking before you share content is whether the content is publicly visible or not. In the above, note the tiny Earth icon near the museum's icon. That means that their post is public so your share will be too. If they have limited visibility set, your share can result in followers wondering why they can't see what you've shared.
A click on the button reveals a menu of useful choices: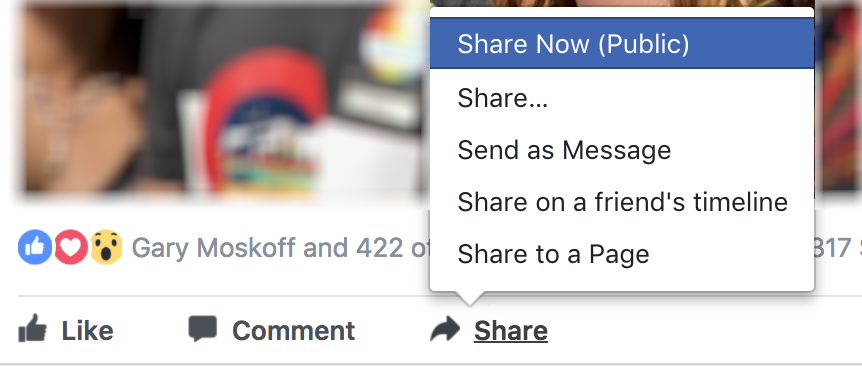 A lot of people gravitate towards the "Share Now (Public)" but since that doesn't let you add your own comment or explanation to the content you're sharing, I much prefer the second option, "Share…". Notice also you can send it as a message to someone in Facebook Messenger, share on someone else's timeline or even share to a business, organization or fan page you run!
Stick with "Share…" for now, however. Here's what pops up: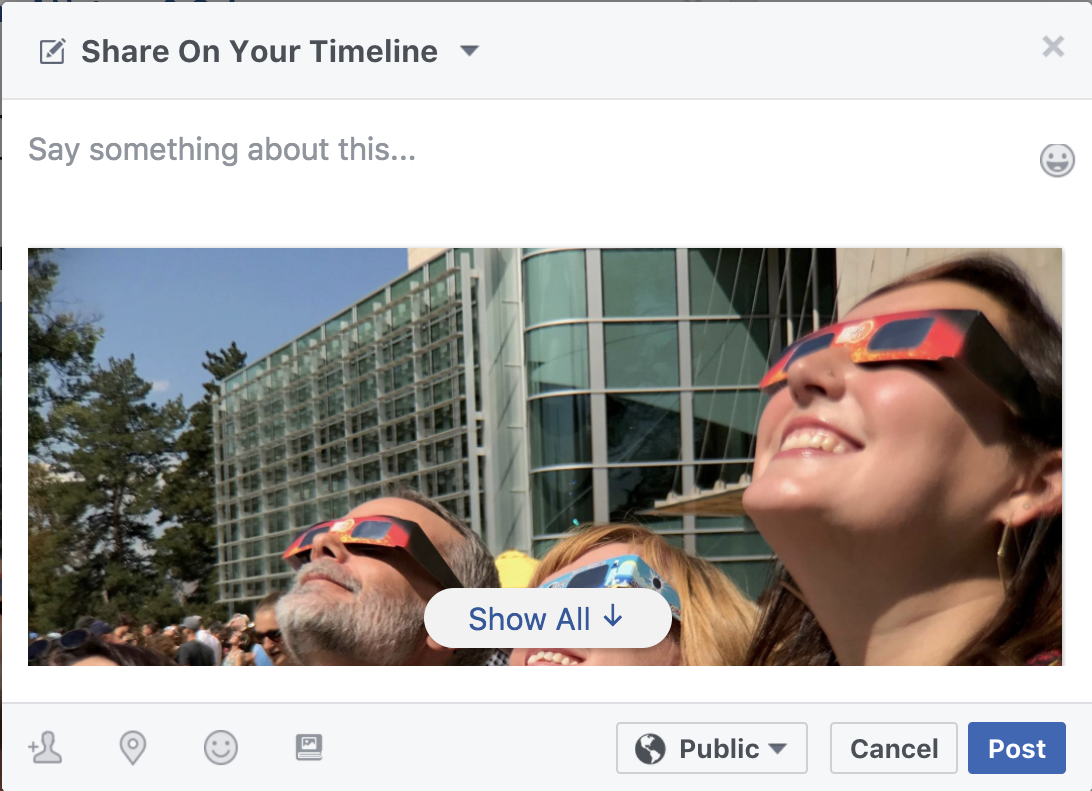 Don't worry, the entire original post will show up when you're done, but now you can add a comment or introduction of your own to the shared content too by clicking and typing where it says "Say something about this…"
I'll not only add my own comment, but link to the Denver Museum of Nature & Science Facebook page by using the "@" notation. Notice I type in "@" followed by a few letters of the organization name and a menu pops up with matching possibilities:
The second choice is the match, so I click on it and my "@Denver Museu" is expanded out to the full name and it's a link to the DMNS Facebook page! A few hashtags for fun and…
Looks great! A click on "Post" on the lower right and it's posted on my timeline for all my friends to see, read, and engage with: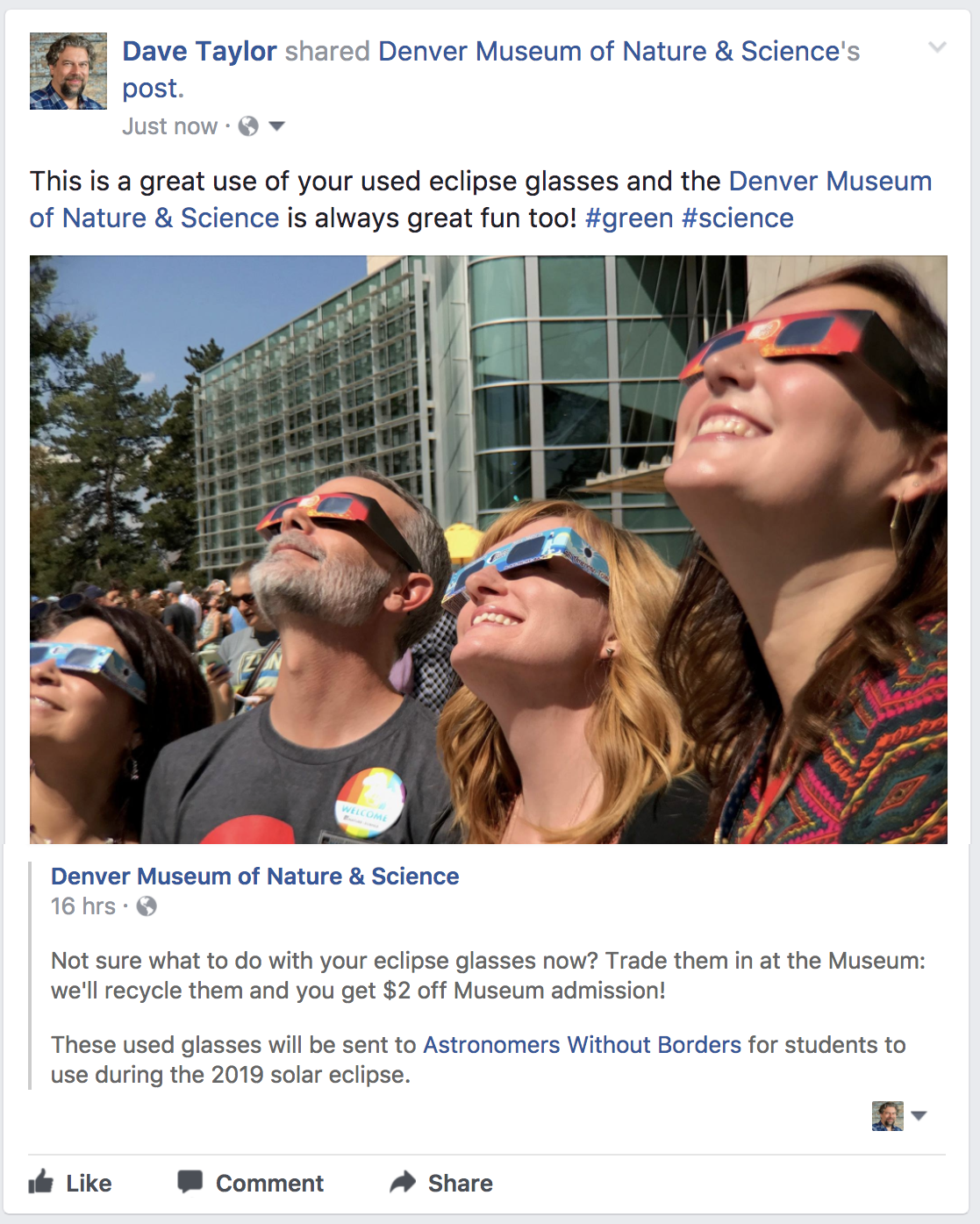 IT's easy once you understand all the buttons and pop-up menu options!
Tip: I have a ton of Facebook help on this site, and also invite you to join our AskDaveTaylor page on Facebook too. Thanks!