I use the "Note" app on my iPhone to take notes and would like to share the subsequent notes with colleagues. What's the best way to do that in iOS 10?
You're not alone in being a fan of the unsung hero "Notes" in iOS, whether it's on your iPhone or iPad. A simple note-taking utility, it's gradually increased its capabilities many times over in the last few iterations and with the release of iOS 10 the Notes app can now even live share a note so that not only can others read it, they can edit it too!
Not only that, but you can share it with people via email, iMessage, or even just get a shareable link a la Dropbox where you could add it to a club newsletter, parent email from school, or whatever else you might desire. I'm sure it's built on the same shared doc engine as the new cloud-aware Apple office suite (Pages, Keynote, Numbers) but whatever's going on behind the scenes, it's terrific!
I used it myself recently too, at a school parent meeting. I was using my iPhone 7 to take notes in, yes, the Notes app, so at the beginning it looked just like this:
What's new are the icons along the top. Used to just have the "Notes" and "Done" buttons, but now there are two more: the profile silhouette and "+" icon is for adding people to the document sharing list, and the box with the arrow coming out of it is for sharing a sort of snapshot of the note via social, etc.
To start, let's add someone else to the access list so they can also not just read but edit the note too. That's done by tapping on the button with the profile and the "+" superimposed. A tap and:
As you can see, it's super easy to add people to the live version of this particular note, whether you prefer a link on Facebook or Twitter, an email to them, a text message or even just a secret URL you can share with whomever you'd like.
I'll use email for this first demo by simply tapping on the "Mail" button. The result: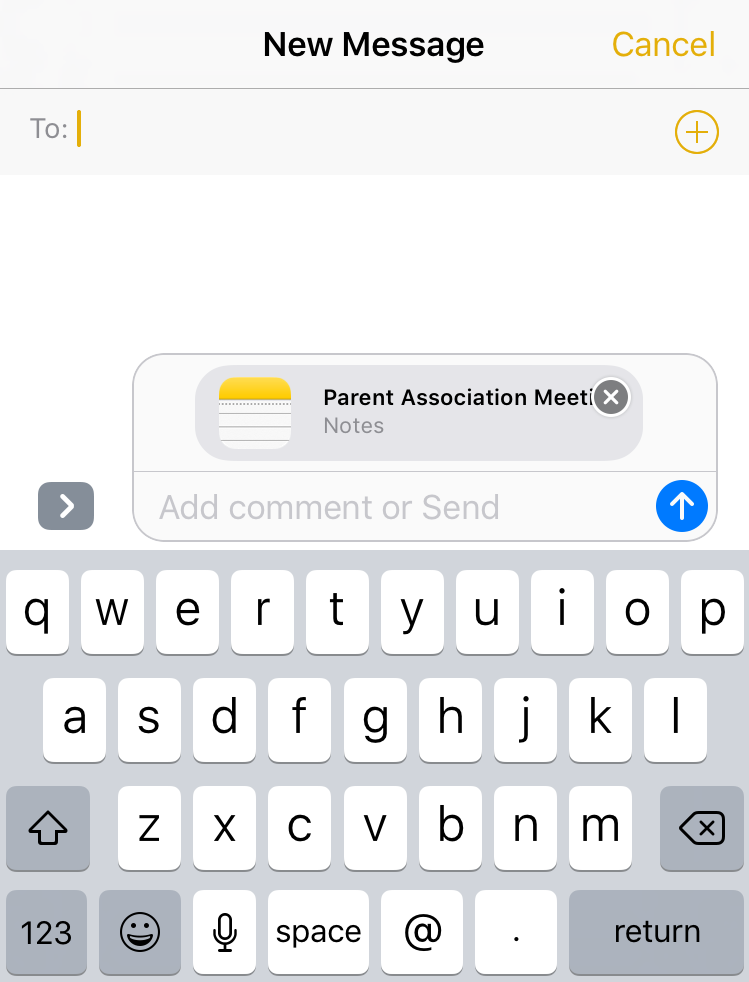 Email not your thing? You can also quickly share your note through an SMS text message. Just tap on "Message":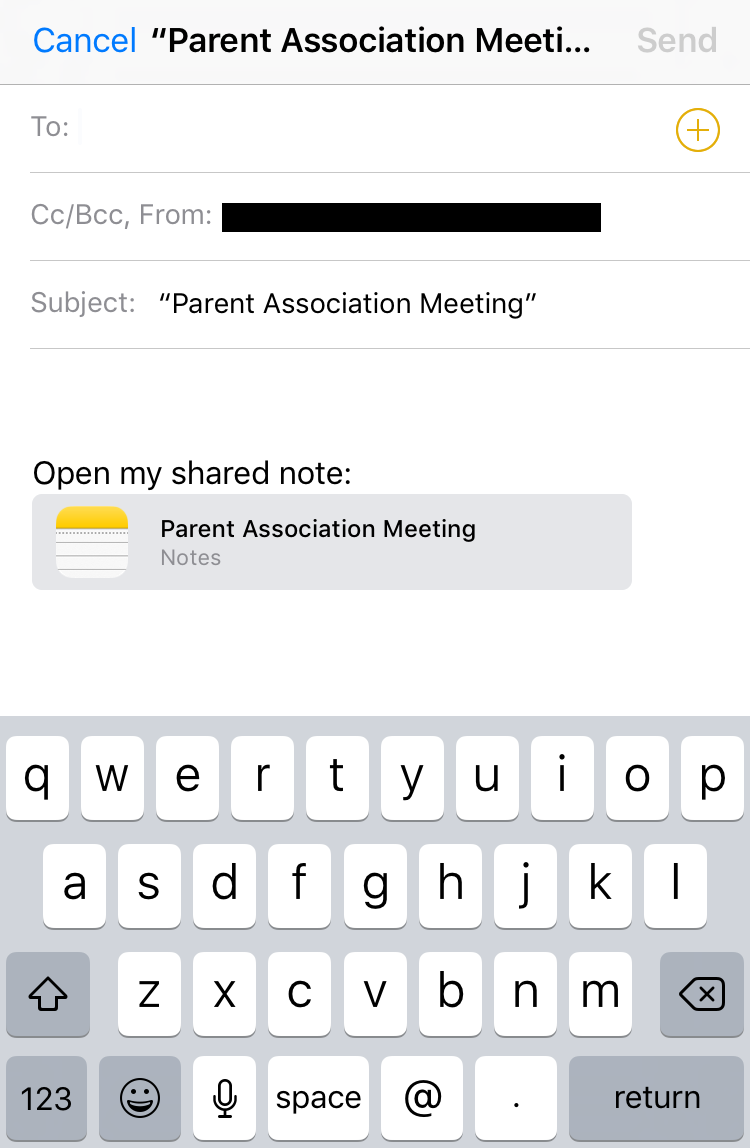 Pretty simple, eh?
Just so you can see the difference, here's what happens if you share the Note with the social share button instead (the box with the arrow rising out of it). Looks similar, but the result is a view of the current note, not a live, editable view: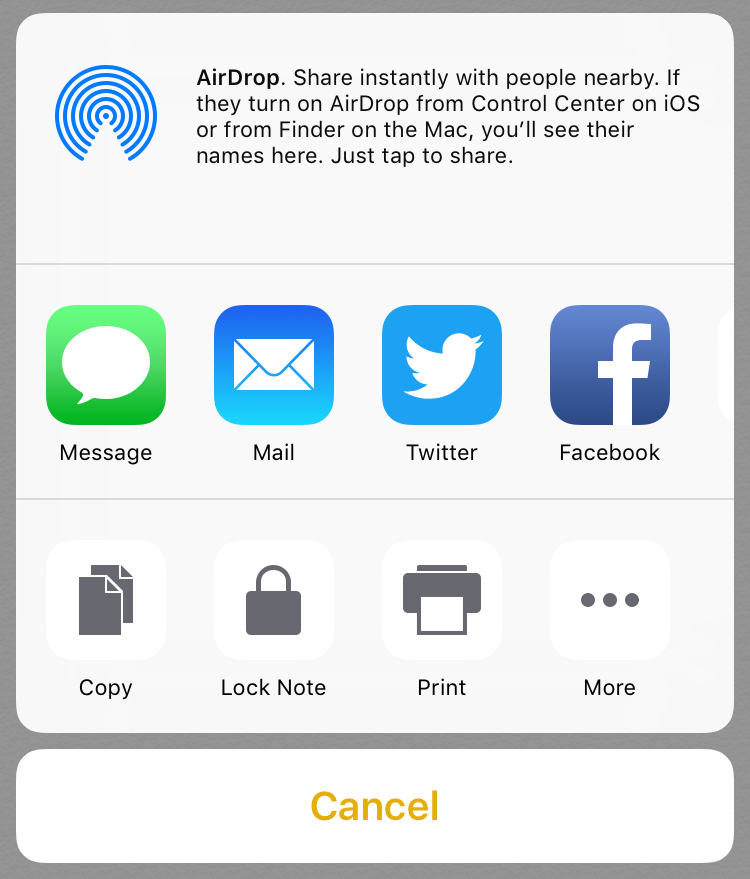 Both can be useful, and now you know how it all works. All neatly tucked away in the Notes app in iOS 10. Slick!