I've been planning a family trip and want to share stops and scenic locations to Facebook. Is that possible from Apple Maps on my iMac?
I'm glad you specified whether you were using Apple Maps on an iOS device or on a Mac system, because the process is rather different (though the end result is similar). The wrinkle with sharing a location in Apple Maps on Facebook is that you need to already have set up your Facebook account on your Mac system, and the recipient will also need a Mac system for it to work properly.
But we'll get there. Let's start by saying, yes, you can share a geolocation on Facebook, both on your main Facebook status update feed and within a group you're involved with (if your family trip is not for public consumption).
Let's assume that you're heading to Mount Rushmore, in the Black Hills of South Dakota. Enter "Mount Rushmore" and Apple Maps knows where to place you:
It's easy to share it by using the slightly cryptic box with the arrow icon just to the left of the "Map" button along the top navigational bar.
Click on it and you'll see the options (with slight variations because you can customize what shows up):
The top few are worthy of special note, they're my iOS devices. My iPhone, my iPad Mini and my big iPad (I'm not too creative with the names, but at least I can tell which is which). Worth experimenting with if you like to explore directions on your computer then send them to your iPhone, for example.
Below that are the more standard share choices, including Facebook (highlighted). A click on Facebook and…
Oops! No account configured. Okay, that's not too hard to do, so click on "Add Account…" to proceed.
Then you'll be prompted to enter your Facebook login credentials: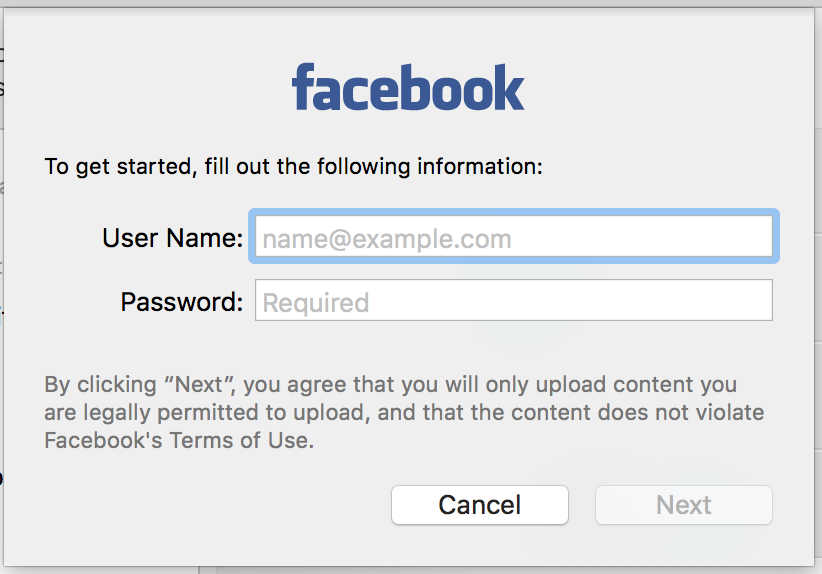 You should know both of those! If you have a 2-step verification set up [and you should! Check this for details: Enable 2-step verification for your Facebook account] then it's slightly more tricky, but not by much: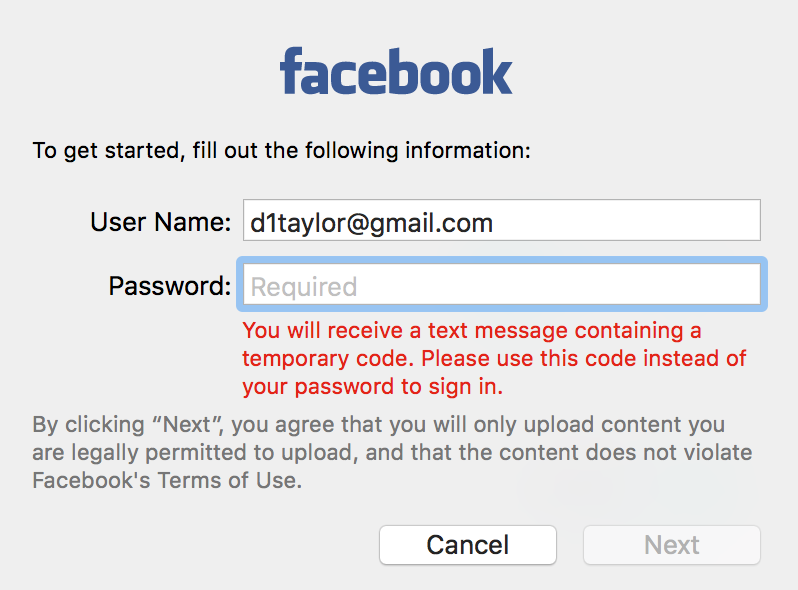 The temporary code only works for a few minutes — if that long — so even if I were to tell you what Facebook sent me, you couldn't get into my account, which is the entire value of 2-step verification!
One more verification step:
Looks good? Worth noting: you can always disable the Contacts transfer once you've set up the Facebook account if you'd rather not have your Contacts address book messed up with your hundreds or thousands of Facebook pals.
Click "Sign In" to proceed and, finally, you're all set up and ready to share: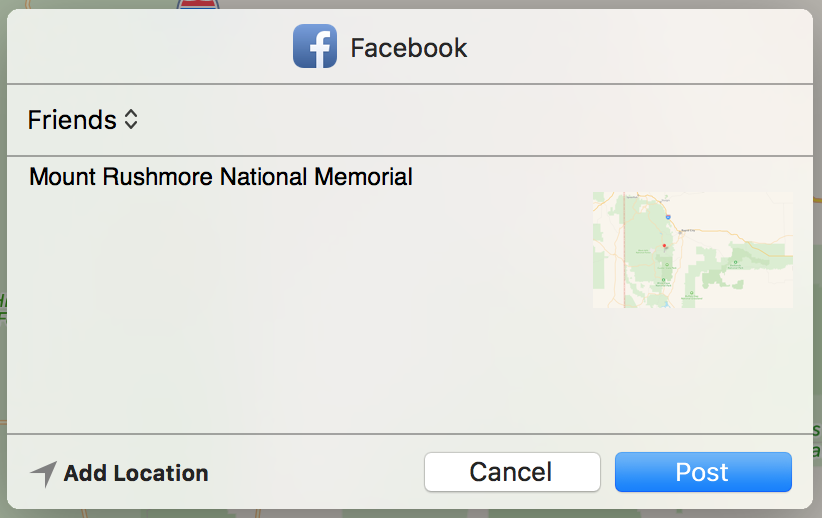 You can easily add some additional commentary, change the scope of the post from Friends to Public or a specific group of your family members, a page, etc. Ready? Sweet! Click on "Post" and you're done.
Here's what I posted:
Now worth noting is that Facebook kind of messed things up, showing "Google Maps" and "Google.com" as the shortcut (and not even where the post points to). Click on the link when you're on a Mac or iOS device, however, and it sure enough does open up in Apple Maps, exactly where you pinned in the first place.
And if you're on a Windows system? Well, there is no Apple Maps application for Windows, but fortunately it defaults to a logical result:
Yup, that's right. It opens the location up in Google Maps. But it is the same location, so that's not too bad. In fact, with the information panel on the left, it might be more useful than in Apple Maps!