I never want to miss a Facebook post from my husband, whether I check five minutes or two days later. I heard that there's a "see first" feature now for setting someone as important in my Facebook news feed? Good! How do I use it?
Facebook hasn't been super transparent about exactly how its new See First feature works in your newsfeed, but it is clearly something intended to help you identify those people you're friends with on Facebook who are really important and whose status updates you do believe are higher priority – or just more important – than the rest of your friends. Makes sense to me. For me, it's my family that rank the highest: I never want to miss any posts from my sister or my children, whether we're logged on at the same time or whether they're long gone by the time I check.
The buzz is that Facebook is "rolling out" this feature, but if you do have it enabled, it turns out you can set See First priority for your friends on either your mobile smartphone or through the Web interface. Handy, really!
I'll demonstrate by showing you the Web-based interface, but then I'll also show a handy iPhone Facebook app shortcut too.
Start by going to "News Feed Preferences" from your account menu — the one that you get by clicking on the tiny black triangle: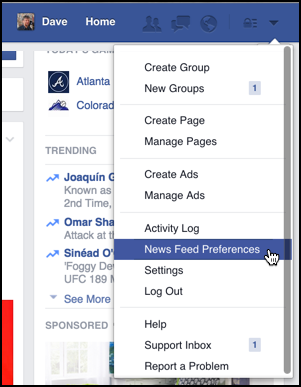 Once you choose this you'll get a really interesting display that shows who contributes the most to your current news feed: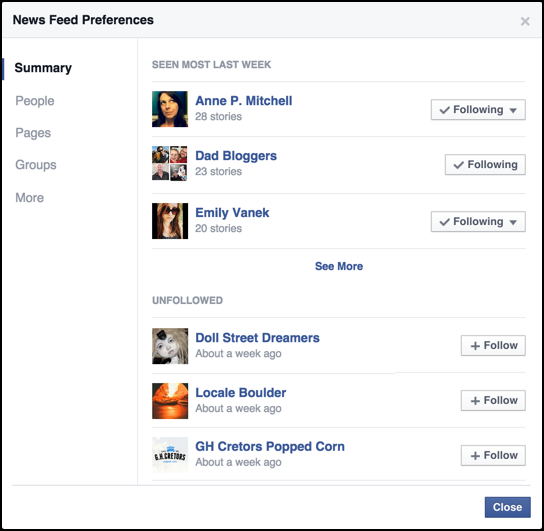 Notice that individuals I'm following, like Anne P. Mitchell and Emily Vanek have a tiny triangle on their "Following" buttons, while the group Dad Bloggers which also added quite a bit to my news feed doesn't have that. Why? Because the pop-up menu that's produced upon clicking includes the "See First" option. Here's what I mean, with my pal Tracy:

If you just jump to someone's Facebook profile page and you're following them, you can also set them to be "See First" status too by clicking on the "Following" button on that page, as shown here: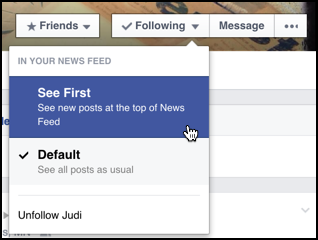 On an iPhone or other mobile device? No problem.
Again, find the page of the person you want to promote to "See First" and get to their individual profile screen: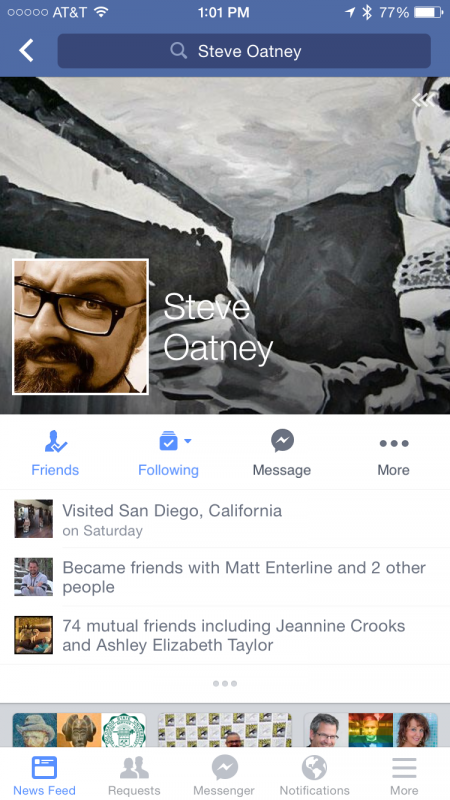 Again, see the "Following" and how it has a tiny triangle (in this case, blue)?
Click on it…
As you can see, it's a tap away to make them See First on your Facebook news feed.
That's it. Set up the key people in your life and we can figure out together exactly what happens behind the scenes at Facebook with friends we set to "See First" mode!