I know how to set an image as my desktop wallpaper in Windows 10 but when I open up Microsoft Edge, the empty tab page has a random picture from Bing. How can I make it my own photo or image instead?
Ahh, rememb er the good old days when you opened up a new browser window – before tabs! – and it just sat, blank, ready to load up whatever page you specified? Then became the great land rush to become your home page with companies big and small creating quite sophisticated news pages and related. Finally, we users actually gained proper control over what was on that otherwise blank page and now can choose from just a search box, news headlines with a specific slant or even a full, rich page similar to live.com or yahoo.com's home page. Fortunately the aesthetic of these options have improved over the last few years too and now some of the options are downright beautiful. Chief among those is the library of images that Bing makes available for your PC desktop wallpaper or, as you know, your Microsoft Edge empty tab background photo.
You're still in control, though, so if you want to have your own photo or image as the background of your Microsoft Edge browser page, you can do that. In fact, it's not too difficult at all, though you do have to choose the options in the correct order to attain the results you seek! Let's go through the steps…
To start out, here's my Microsoft Edge browser default window appearance, as shown when I open up a new tab: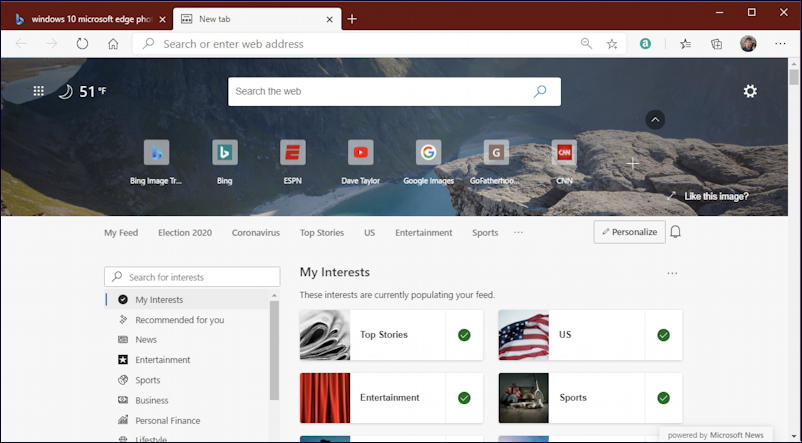 There's a search box, a row of icons representing my most commonly visited sites, and then the lower 60% or so is taken up by a news directory. Notice the photo in the background of the top portion, however: That's from Bing and it changes every day. If I change the background photo to something else while still in this information layout, it's only that top portion that will reflect the change. The bottom will remain against a white background.
Click on the gear icon on the top right and you'll find that there are four possible page layouts at this point, actually. The one shown above is "Informational":
Choose the "Inspirational" page layout option instead and the background photo fills up the entire window: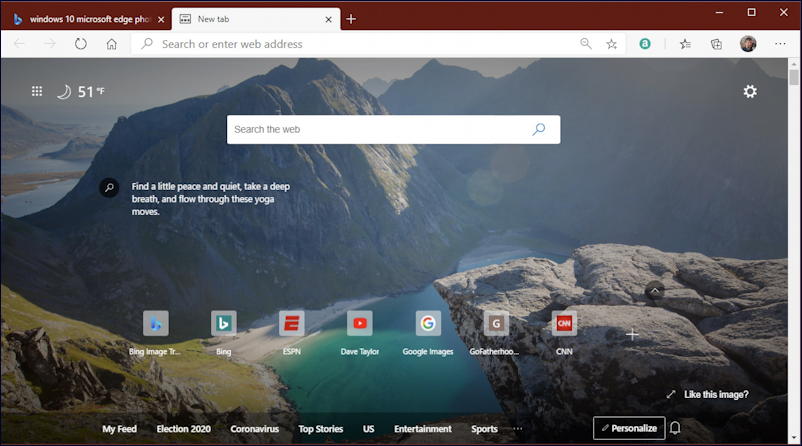 A beautiful photograph and a much more pleasant balance of aesthetic and information in this view. More importantly, however, is that the image is now full window so if we change images, the new one will be full window too.
As it happens, Microsoft's MVP team sent me a very nice background graphic that I would like to use as this wallpaper. Here's their graphic (it's bigger if you click to open it in another window, and you can also right-click to save it to your own desktop if you want to try using it with your PC):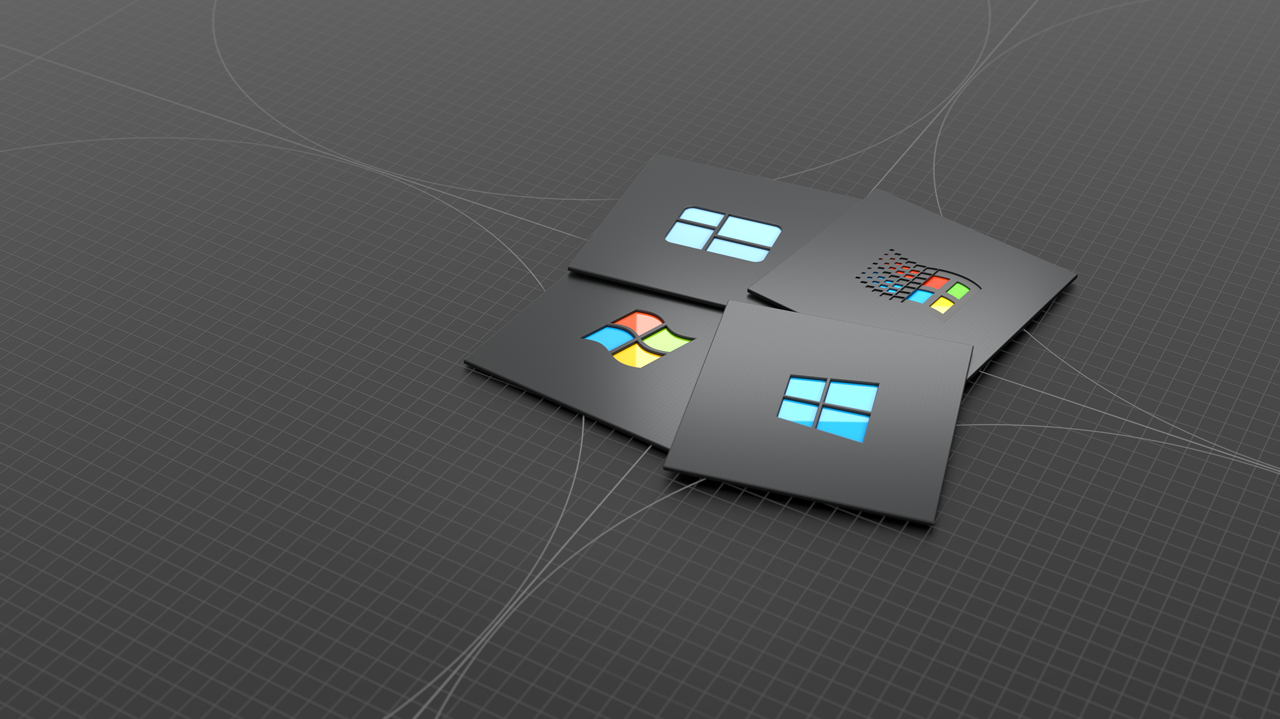 To make that the background image, choose "Custom" from the Page Layout options on the pop-up menu:
Notice you can disable quick links and the greeting if you want, you can turn off the background entirely (back to that austere white background), choose a custom theme or, what we want, choose "Your own image", which then reveals an "Upload" button. Choose Upload and select the image you want to use. I'll use the Microsoft graphic and within seconds my screen updates to this:
Pretty darn nice, actually. There's one more thing you can do to customize this screen further if you're so inclined: Hide your quick links. This is easily done with a click on the tiny upward triangle just to the right of the CNN icon in the image above.
A click and those are hidden, letting even more of the image be displayed:
That's a pretty nice upgrade from the default blank tab or window, I'd say!
Pro Tip: I've been writing about Windows since way before the current logo design. Please do check out my extensive Windows 10 help area – it's like a free book on how to get the most out of Windows! – while you're visiting. Thanks!