I've been hearing a lot about how the American Red Cross has raised millions of dollars in relief funds for the Haitians through people "texting 'HAITI' to 90999" but I have an iPhone and I know how to send text messages to my friends by finding them in my Contacts app, but how do I send a text message like that to a non-phone number numeric code [they're called "shortcodes" in the industry, btw –Ed]?
That's an interesting question. I was actually involved with a Haitian Relief Telethon earlier today when I started to think about how for people that constantly explore the capabilties of their cellphones – and smartphones – that hearing something like "text HAITI to 90999" makes sense, but for a lot of users, even of the much vaunted Apple iPhone, that's pretty alien and it might well not be obvious how to proceed.
So I went through the process and donated an additional $10 along the way, so you can see how it works.
The key step to texting specific messages to specific numbers (and the five digit numbers are called 'short codes' or 'shortcodes' in the biz, if you want to sound like an expert) is finding the Messages application on your iPhone. It's a green button with a white comment balloon, as you can see highlighted here in the upper left corner:


Tap on "Messages" and you'll see a list of who you've been texting back and forth with: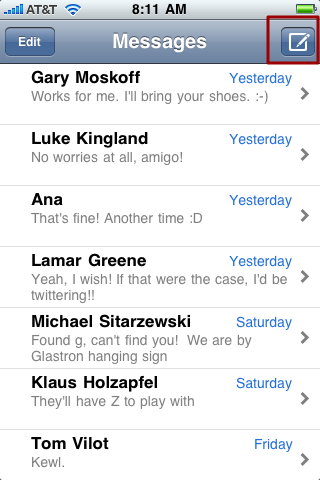 (if you don't see that, but are seeing a specific back and forth dialog with an individual, you need to back up by tapping on the "Messages" button on the top left)
To compose a new message and send it to a short-code number, tap on the open square on the top right corner of the screen (I've highlighted it to help you out).
Now you'll see a compose window: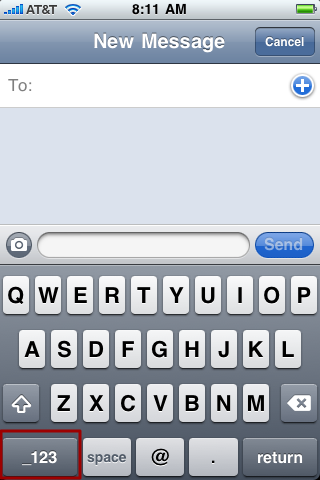 You start out by indicating to whom the text message should go and in this case it's a number, not someone's name from your address book directory, so tap on the "_123" button on the lower left.
The keyboard switches from alphabetic to numeric:


Type in the number – in this case 90999 – then tap in the middle space so you can enter the message you want to send. Type that in too – here we'll use "Haiti" – and it should look like this: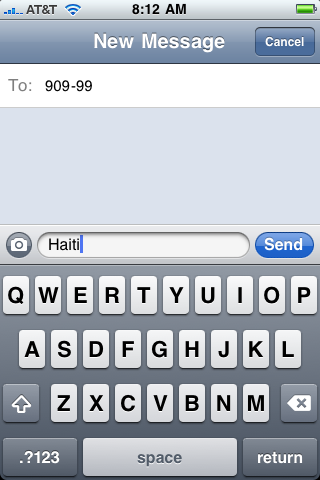 Tap on the blue "Send" button and the text message is on its way…


A few moments later, the message server responds with an acknowledgement and request for confirmation: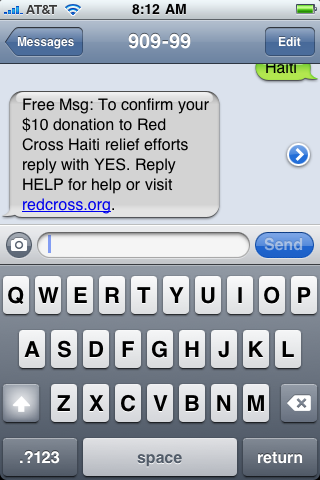 Send "Yes" (you can see it in the green) by entering the word then tapping on the "Send" button adjacent to your new message…


And another few seconds pass before you receive an acknowledgement that your transaction has been received and accepted:


You've just donated $10 – tax deductible – to the Red Cross Haitian relief fund. You've also learned how to send text messages to those odd short-code numbers too.
Oh, if you send your donation in quickly enough, you'll find that you aren't alone:


Not a bad problem to have, really.