How do I save a text message on my Apple iPhone 4? Can I forward it to an email address on my phone, for example?
Unlike just about every text messaging system on just about every cellphone in the world, on the Apple iPhone your text messages are just that… text. So the answer is that you can literally just copy any messages you get that are interesting (or, for that matter, grab a screen capture and save it) and then paste them into any app that accepts text.
For example, that means you can copy a text message you receive from one person and paste it into a text message you're sending someone else. Perfect for those complicated high school gossip triangles! 🙂
Let's start at the beginning, though. Here's a dialog my friend Ms. X and I were having (she has an iPhone 3GS and I have an iPhone 4, btw, though all of this works fine for any iPhone regardless of what kind of phone the other party has):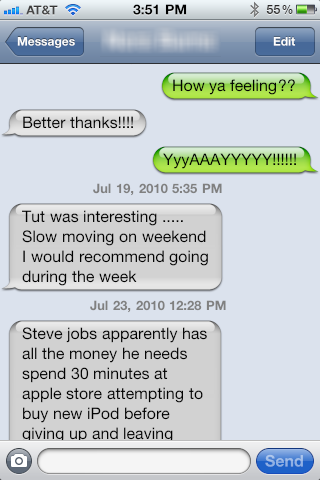 To grab the text from the last message Nora sent me, all I have to do is double-tap on the balloon. It turns blue and, well, here's what happens…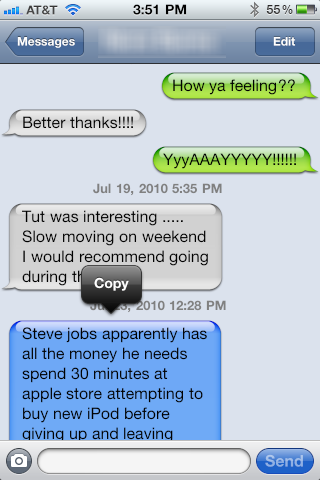 Tap on the "Copy" balloon and all of that text is now in the copy/paste buffer on the iPhone. To email it, simply go to your email app and compose a new message: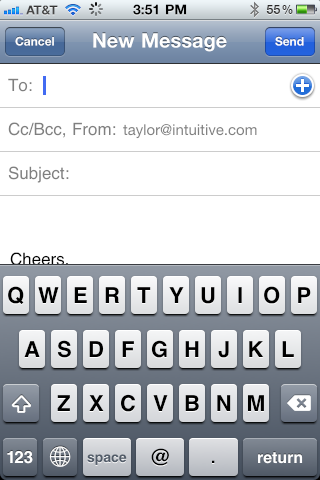 Move down to the message body and double-tap there, to reveal: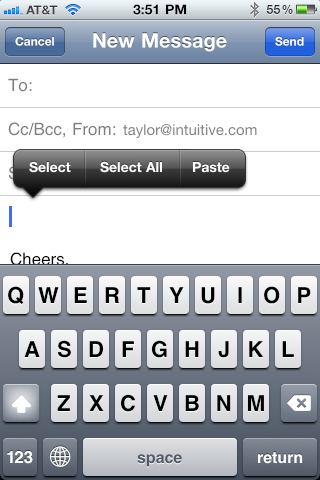 If you guessed it's time to tap "Paste", you're right. Do so and voila!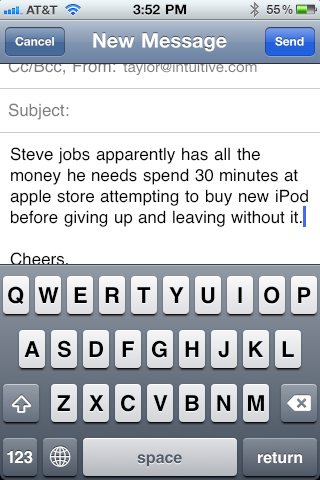 Now you can email that to yourself, to a friend, or you can continue that great gossip chain you started while you were in 11th grade.