My children's bandwidth use is through the roof, but they insist that they just share photos with their friends via text messaging. iPhones take big photos: is there any way to shrink the photos before they're shared in iOS 11?
My children send a lot of messages back and forth but they're often through Snapchat, not Messages / SMS text messaging, so my first tip is to go back and confirm that your children really are just texting these photos. The big problem with Snapchat is that 1. there are lots of videos that consume lots of bandwidth, and 2. the program has a tendency to keep running in the background (and grabbing new images and videos for people's Snapchat stories) even when you think the program's not running.
If that's not the culprit, then it is quite likely that your children's incessant selfies [based on my own kids choice of what photos to share] can indeed end up eating a lot of bandwidth. The problem is that by default their iPhones are going to share the full size, full resolution image. And even just a tiny bit of research reveals that a typical iPhone photo is 3-5MB in size, and sometimes even larger.
Fortunately, Apple does have a feature available that can help you with this problem, though it's not obvious where you change the setting. To start, though, ignore the Messages app on the iPhone and go to Settings on each iOS device you want to tweak. Swipe down until you see this:
As highlighted, choose Messages to proceed.
Now you'll have access to quite a few settings and preferences, all of which are worth trying out and exploring: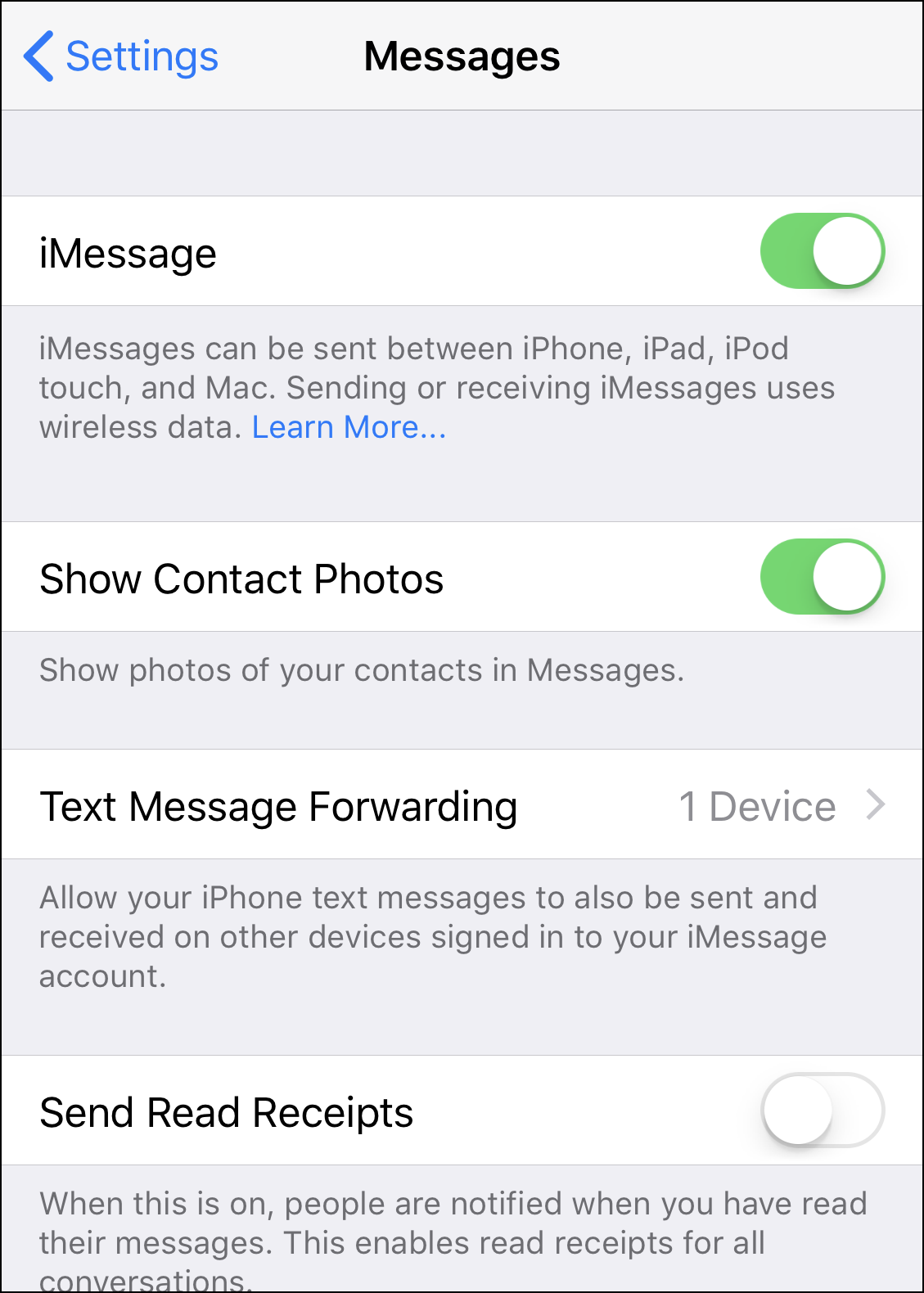 You want to swipe down to the very bottom, however. After you read and consider every other setting along the way, of course! Eventually, at the very bottom, you'll see this:
I've highlighted the setting you want to enable: Low Quality Image Mode. Enable that by swiping the little control knob so it shows green (as "Raise to Listen" shows immediately above it) and you're good to go.
What does Low Quality Image Mode do? It compresses images to about 100K each before sending. Do the math and that means that your children will be able to send 30-40 images for the same bandwidth cost that would have been used for a single image without this setting enabled. Not too bad at all!
Pro Tip: While you're here, please do check out our extensive iPhone Help area. We've got hundreds of handy tutorials available…