Local storage is only accessible when you're in the office or otherwise nearby, and cloud storage has the problem of security: who's running that storage service and what are they doing with your data? Enter a third category of storage, personal cloud storage, that seeks to offer the best of both worlds. A review of the Western Digital MyCloud personal cloud storage device.
I still fondly recall my first external hard drive. I had a Mac 512K, one of the very first systems that looks kind of like a square fishbowl with its tiny built-in screen. To work with it, I had to keep swapping floppy disks in and out so that it could swap between the operating system and whatever app I was running. To make my life easier, I bought an external Apple drive. 20MB. Yes, megabytes. And I can remember thinking "20 megabytes? holy cow, I'll never fill this up, it's huge!"
Zoom forward a few years (well, maybe more than a few) and now a terabyte drive — a drive that offers 52,428 times the amount of storage of that original 20MB drive — is starting to feel limiting and constrained in space. Really, we can never have enough disk space and as soon as companies start offering petabyte drives I'll likely need one of those for my many terabytes of data.
The problem is that we have to make a decision between external drives like the Western Digital Passport Pro (a 4TB portable drive) that works great but requires a local connection to access and cloud storage like that offered by Dropbox, iCloud and OneDrive, which offers essentially unlimited storage out on the Internet, but at the price of performance and security. Who does have access to those cloud backups? And what happens if their service goes down, as has happened with most of the major services in the last 30 days?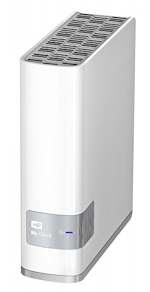 Enter the MyCloud service and others of its ilk. The idea is that you have a local external drive that has sufficient smarts within that it can be accessed from anywhere on the Internet for those who have the access information and password. When you're in the office, it's super fast because it's able to act as a network attached storage (NAS) device with performance constrained by your LAN speeds, and when you're on the road, everything's visible exactly as if it were a network cloud storage device, just in a far more secure fashion.
The test unit we reviewed has a quite respectable 4TB of storage space, and so far it's at least 50% empty, but that's slowly shrinking as files and data ooze onto the system. One way that's happening is because I'm running a Mac program called FolderWatch that automatically backs up the Documents folder from both the laptop and office file server, making everything network accessible.
Easy to hook up (it's just another hard drive) the system then has a Web-based interface along with apps for iOS, Android, Mac and PC.
Using the Mac app, the first step to gaining access is to enter the device password. Without it, even knowing the IP address of the device won't help the nefarious hacker gain access:
Password entered properly? You'll next be shown a list of your files and folders.
It might well look like this: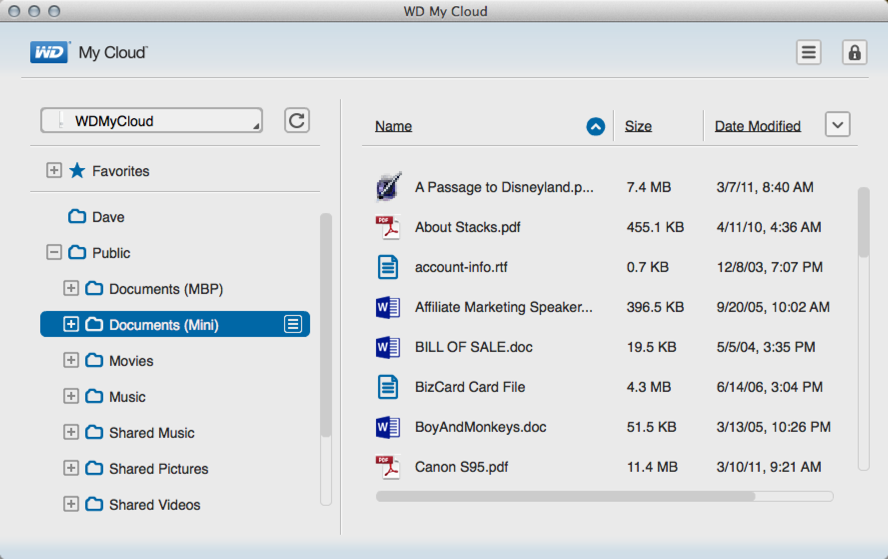 As you can see, each file, whether it's a PDF, a RTF, a DOC or even a Mac Pages file, gets its own icon and you can navigate through a complex folder and subfolder layout. Find a file you need? Right click (ooops, sorry, Mac. Cmd-click) and you'll get options: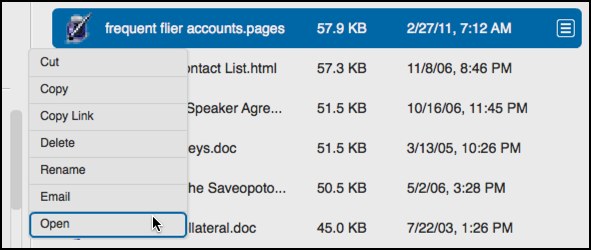 Choose "Open" to directly open the file and as with all cloud storage systems, it'll then need to make a local copy of it before it can be displayed. This is generally quite speedy, but if it's big you might get to enjoy a progress indicator: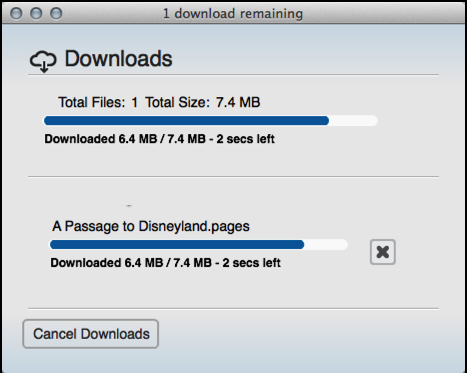 Alright, so "enjoy" might not be the correct word. But you know what I mean anyway, and while it's impossible for remote access to offer the same speed and performance of a local drive (for one thing, it's constrained by the upload speed on your office or home Internet connection) it was rarely more than a few seconds for me to gain access to files or data needed while remote.
That's the Mac interface. The PC app offers a quite similar experience. But what about the mobile apps? Another huge win with MyCloud is that it also offers access through iOS and Android apps.
On my iPhone, I was hundreds of miles away from the office when I needed to review the latest column I'd written for Linux Journal. Since my office setup included FolderWatch and therefore gave me backups of my Documents folder from both the file server and main laptop, I used MyCloud for iOS to gain access.
To start I again logged into the server, then was presented with a list of the four primary folders: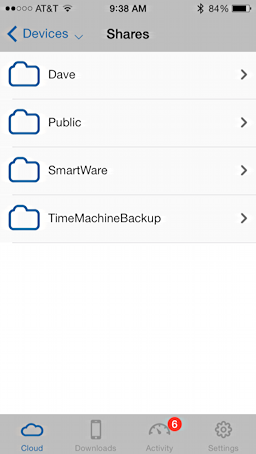 Moving into the "Public" folder I was presented with a list of subfolders, just as I was with the Mac app.
It looked like this: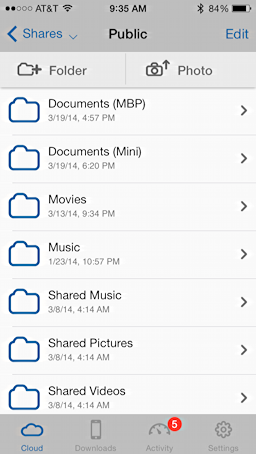 Another step in and a list of files were presented.
A single tap is all it takes to download and open the file of choice, and just a few seconds later I was previewing a Word doc on my iPhone:
There's a lot to like about the MyCloud and its smart hybrid of local network storage and cloud access, but it wasn't without an occasional hiccup, including one time when the network-based management system that Western Digital hosts having some performance issues. That was promptly fixed and there's been no recurrence of the problem, but there are a lot of moving parts to this machine. It's also the case that while we have a Comcast business account for connectivity in the office, once in a while it seemed to forget I had a server in the office and the MyCloud was then inaccessible. Very frustrating, but as these sort of devices become more pervasive the upstream portion of connectivity will continue to become more and more reliable.
And then there's the price. 4TB is a lot of data and the MyCloud is a pretty big unit. Certainly far larger than the My Passport Pro (and, of course, designed for a different use case). Still, like so many of these devices, it's a plug-and-forget design so it's just fine tucked behind a monitor or even on the floor near the Internet access hub. Prices range from $149 for the 2TB unit to $219 for the 4TB,:quite reasonable given the performance and network capabilities. It's a long way from the price-per-megabyte of that first hard drive I owned, for sure!
Western Digital assures me that there's some new backup and folder sync software on its way, and that's going to make this device even more useful, but even as just a shared file storage system that offers easy access from any device, anywhere in the world, it's a clear win for any office or home office.
Learn more about the Western Digital MyCloud product line.
Disclaimer: Western Digital supplied us with a 4TB MyCloud device for the purposes of testing and writing this review.