Interested in a smartwatch but not sure you want to pony up $400 or more for the upcoming Apple Watch? Martian Watches has a really interesting alternative, the Notifier Watch. Here's how it worked out when contributing editor Gareth Taylor strapped one to his wrist…
Have you ever missed an important call because your cell phone was misplaced or nestled deep into your pockets or purse?
The Martian Notifier watch connects to your smartphone via Bluetooth. It's smart looking and sports a subtle notification screen: When you have an incoming call or text, the watch vibrates and has a one-line display that says who's calling you, what texts say, and any other messages from programs you choose. It can also show notifications from other smartphone apps such as Clash of Clans, Facebook, Twitter, Instagram, and more.
There's also a button for voice control. For me it's Siri because I have an iPhone, but if you paired it with an Android phone, it'd work with Google Now. You press the button and Siri turns on, ready to respond to your voice commands. This is both nice and annoying at the same time. Once, for example, I was taking my watch off in class for an experiment that included water — the watch isn't waterproof or water resistant — and accidentally turned on Siri. Needless to say my teacher wasn't impressed and took my phone away.
Also worth pointing out is that the voice control is worthless unless you're holding the phone in your hand because you have to use the phone's microphone. Personally I think it would be a good design to add a microphone on the watch so you can talk to your watch, not your purse.
The Notifier also has a curious extra-long micro-USB connector that requires a custom cable. Lose this and you'll be in a pickle for charging it after a few days.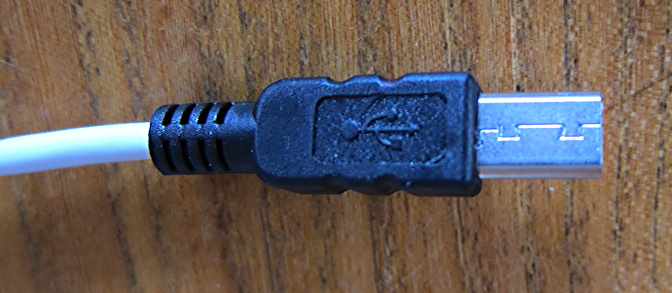 Martian started out with a nice looking watch and added smart features, a distinct difference from the fancier smart watches that seem to be tiny computers with watch capabilities as an afterthought. It's a nice looking watch but doesn't have a large array of features. If you're in the market for a more sophisticated smartwatch, I would suggest looking at the Sony Smartwatch Two or Three, or waiting for the upcoming Apple Watch.
One thing that this watch succeeds in is the battery life. With the Sony Smartwatch, the LG G, the Moto 360 and reputedly with the Apple Watch you have to charge it every night. With a Martian watch you can have it on for a week at a time before you need to charge it again.
The paired iPhone control app is really slick and easy to work with too, as you can see:
An additional bonus is that the Martian Notifier watch doesn't scream smartwatch. It is much more subtle. For me that is especially nice because I'm in high school. During class a subtle vibration can alert me to my watch and can read a text from my parents or friends without having to worry about teachers taking away my phone. Win.
The Martian Notifier smartwatch is $129.99 and works with most Apple iOS devices, Android smartphones and tablets. I like it but it needs something more to really be a smartwatch. It's a notifier watch. If that's what you're looking for, then definitely check it out: Martian Notifier Watch.
Contributing editor Gareth Taylor is a gaming expert, busy building the ultimate gamer rig piece by piece when he's not active in sports or school. You can reach him at: GTGamingReviews@Gmail.com. And a disclaimer: Martian supplied us with the review Notifier Watch for the purposes of this review.