Looking for a good entry-level gaming headset (headphones + microphone) for the PC gamer in your life? Then the Ovann X2 from FOME might be what you seek. Then again, it might be too entry level for some…
Gamers use headphones differently than non-gamers; because in addition to having to listen to the sound effects and music, they also have to talk to other players during action and exploration. Many games, including Call of Duty and CounterStrike, along with simpler games like Castle Crashers are online and have the option for players to talk to teammates during play.
Which leads to the special headsets us gamers use while gaming. The primary difference is because you need another audio input to plug into your computer (see pic, below). Which are best and where can you get these "special" headsets? Choosing which to get can be challenging, particularly if you're just starting out in the gaming world and don't have word of mouth to rely on.
Well, that's where I come in! About two weeks ago I acquired a pair of FOME Ovann X2 Gaming headphones: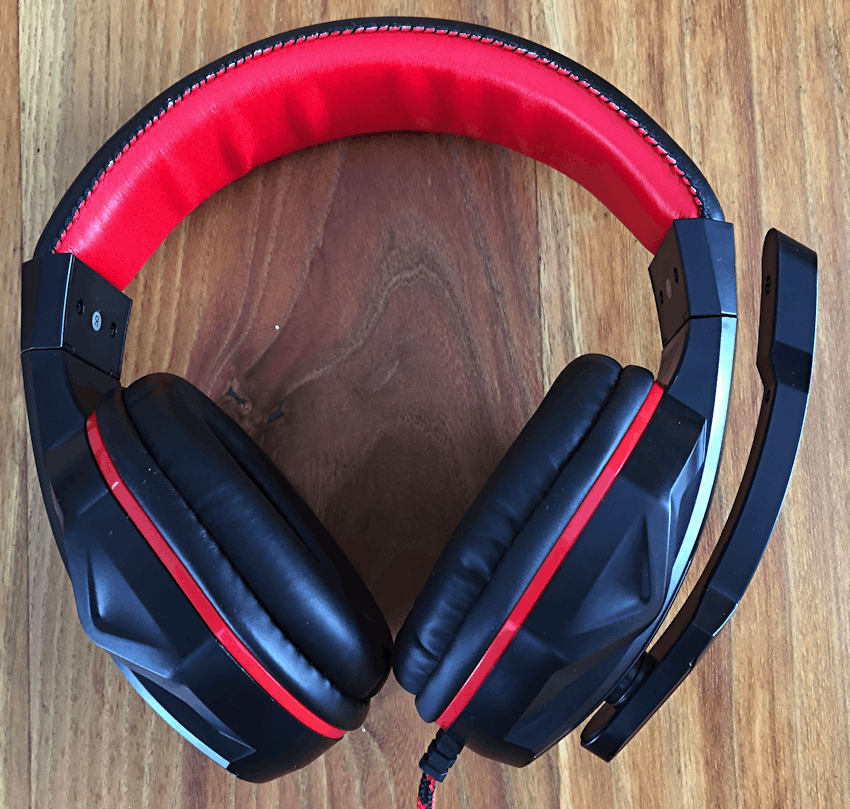 They are good for an introductory set as they cost a bit less than $25 on Amazon.com. They are not super comfortable, however, so after about 30 minutes you will want to take them off. The sound quality is alright, but these are definitely entry-level headphones and if I'm listening to music, I still prefer my Apple EarPods for comfort and sound quality.
One of the things I was disappointed about with the Ovann X2 was the quality of wire they used. Within 20 times of plugging in and out of my computer, the wire has already begun to unravel (see the red and black connector wrap on the lower plug in the photo, below) I've had no problem with speaking through them, however, and my teammates have told me my voice was crisp and clear.
The Ovann X2 headphones are available in many different colors combinations such as red and black, green and black, or blue and black. One important feature for me is on the wire. It is a small box that controls if the mic is on or off. If I want to talk to someone in the room with me without my online team hearing, I just flip a switch and the mic goes dead until I switch it on again.
There are many places you can acquire a headset, but the question is where is best? It's probably personal preference especially now that retail stores like Best Buy will match online Amazon.com pricing for products. If you would rather go out and get them now, you should consider places such as GameStop, Best Buy, or any local electronic shop. If you're willing to wait for about a week, I would strongly suggest Amazon or Ebay. These websites are reliable and easy to navigate through to find exactly what you're looking for.
In summary, if you're just getting into gaming I would suggest the FOME Ovann X2 gamer headphones, otherwise I would encourage you to consider spending a bit more to get a pair that sounds better and is a lot more comfortable.
The FOME Ovann X2 gamer headphones, $22.99 at Amazon.com.
Contributing editor Gareth Taylor is in high school when he's not PC gaming and in the middle of the action in a variety of online games. He's also building the ultimate portable gamer rig and will be evaluating products on the site as he goes.