Just before the end of last year, my Samsung sound bar began failing. Audio would fade and return and sometimes it just vanished entirely for a few seconds. Time for a replacement. Since I knew CES 2017 was around the corner, I decided I'd check out the very latest gear to find a suitable replacement.
Upon arriving at the Consumer Electronics Show, I began checking out all the different home theater soundbars and audio systems. When I wandered into the C. Crane booth and saw the UK-manufactured Acoustic Energy Aego Sound3ar I knew my search had come to an end. I loved my old Samsung system, so, I was nervous about replacing it with gear from a much smaller company, but after talking with the team, I realized that both C. Crane and Acoustic Energy were long-time players in the industry too, both having been around for over thirty years.
The specific unit I was attracted to was the Aego Sound3ar 2.1 Amplified Speaker System. Small but mighty, the 100 watt soundbar + subwoofer system was about half the length of my old soundbar, the metal casing and rounded corners of the bar were exactly what I had envisioned in my living room. Its sleek, high-end look would help the bar fit into anyone's living room décor, while the full remote control works from anywhere in the room.
Not only that, it's perfect for your big iMac or other computer if you use a computer as your primary video viewing device (certainly plenty of people in smaller living spaces find a big-screen computer is a great TV too):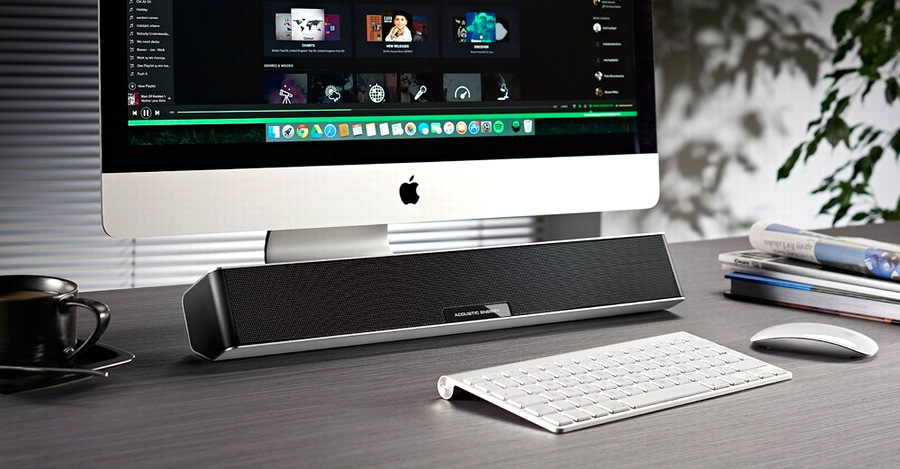 I choose to connect the system directly to my Samsung TV through its optical port, but others may choose to connect via the stereo mini-jack . But it's not constrained to just a wired connection: the Aego Sound3ar also supports AptX 4.0 Bluetooth wireless connection so you can also listen to music directly off your smartphone, tablet or computer, even if the unit's hooked up to your television at the time. The sound bar ships with all of the cables you'll need to connect it to any of the ports noted above.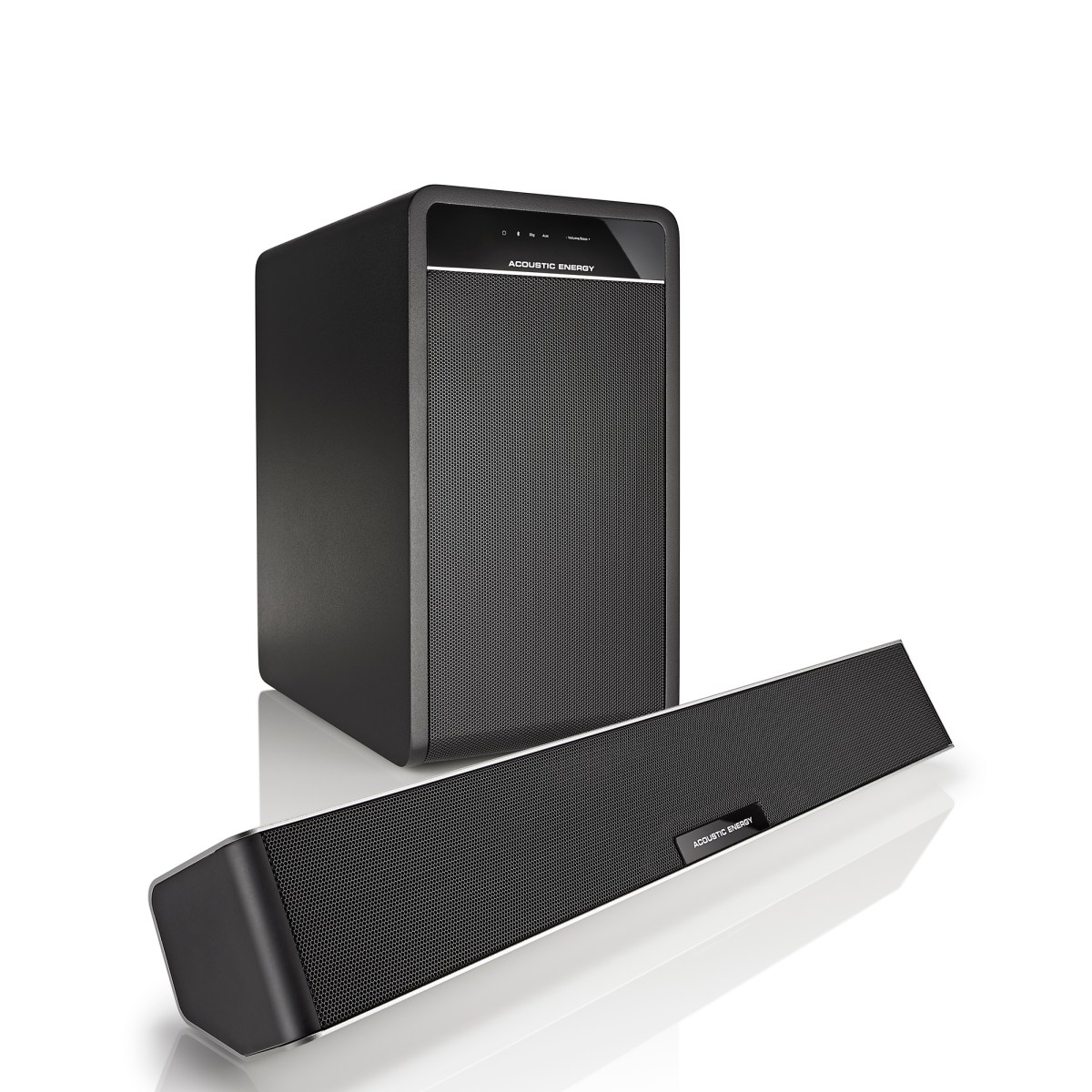 While writing this article, I rented 2001, A Space Odyssey to truly feel the power of the sound system and it did not disappoint, in fact, I was blown away! So many movies utilize sound to help tell the story that it's not enough to just have a fancy HDTV, you need the right sound system to truly enjoy what movies and even TV shows have to offer.
The Acoustic Energy Aego emits a surprisingly big sound for such a small bar, so it will fit wherever it needs to be. Retailing for only $399, this sound system is a step above all of its competitors and the perfect accessary for anyone who is looking for a mid priced sound bar with superior sound quality that fills a room with unmatched reliability. You can buy the Acoustic Energy Aego Sound3ar 2.1 Amplified Speaker System with Bluetooth on C. Crane's website.
No matter where you live, no matter how extensive your home theatre is, you definitely want to ensure that your sound system enhances your viewing experience. If you are seeking a good, compact sound for your home theatre at a quite reasonable price point, I encourage you to check out the Acoustic Energy Aego Sound3ar 2.1 Amplified Speaker System with Bluetooth.
---
Gary Moskoff is a contributing editor to Ask Dave Taylor and Managing Director of Sleeping Giant Solutons. He specializes in understanding consumer needs and developing experiences that attach to their lifestyles.
Disclosure: C. Crane sent us the Acoustic Energy Aego Sound3bar for the purposes of this review.