I was complaining to a friend about the poor battery life of my brand new iPhone 5 and they said that the problem was I need to reset all my settings. I don't know what that means, but it makes me anxious that I'm going to lose all my contacts, music, etc. Can ya help a brother out with this one, Dave?
Your friend is right, there are a lot of reports of people having battery issues because they did the infamous "restore from backup" of a different device, probably an iPhone 4 or 4s. The problem is there are always subtle nuances, slight differences between the devices that means a backup from one device isn't quite 100% perfectly accurate for a newer device with different circuitry, a different CPU (sometimes), different memory configuration, peripherals, etc. All the Apple experts consistently recommend that you always "set up as a new device" whenever you jump generations, whether it's an iPad 3 to an iPad Mini or an iPhone 4 to an iPhone 5. Basically, if it's not the exactly same hardware, a restore from backup is a dangerous thing.
Fortunately, it's pretty easy to fix once you've made this mistake, and don't worry, it's not a major one anyway. Your phone itself, that is, "iOS 6", has a built in "reset all settings" feature which is exactly what you want since you've already spent the time copying across your music, ebooks, TV shows, movies, etc.
To do that jump into the "Settings" application by tapping on its icon.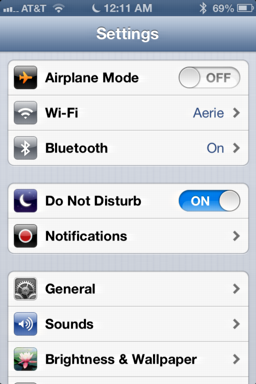 Scroll down to "General" and tap on it, then swipe down to the very bottom of the screen: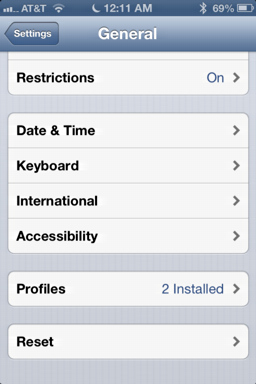 Notice the very bottom option is "Reset". Tap on it, and you'll see, there are a lot of different kinds of resets you can do: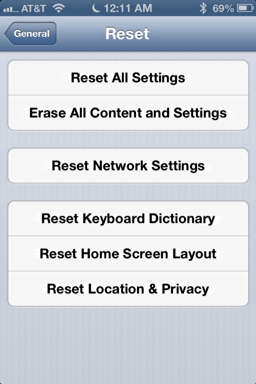 You can start from scratch as if the iPhone is fresh out of the box by tapping on the second option, but we're trying to make things easy, so tap on "Reset All Settings".
Wait a sec, it says, who are you?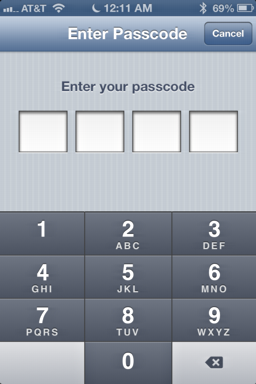 Enter your passcode — if you've set one up — then it'll ask for your parental restrictions code, again, if you've set one up:


Get past all these security questions and finally iOS 6 will verify this is what you want to do: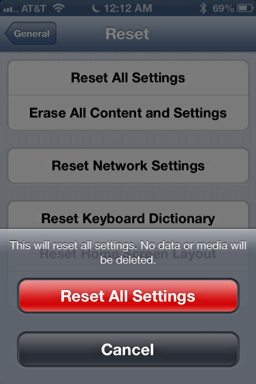 Worried? Read what it says: "This will reset all settings. No data or media will be deleted."
That's what you want to do, right? Delete the settings and preferences from the various apps and the iOS system itself, but leave all data you've downloaded, movies, music, photos, etc, untouched.
Proceed by tapping "Reset All Settings".


This time it double-confirms, by clarifying "Are you sure you want to continue? This will reset all settings. No data or media will be deleted."
You ready to proceed? Tap on "Reset All Settings" one more time, then watch. It'll take a minute or two but your phone will then be ready to go, with all your favorite apps, etc. You'll just need to reconfigure things, re-adding your email accounts, Twitter and Facebook accounts, etc.