A guest post by frequent contributor Gary Moskoff…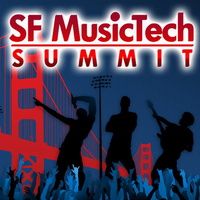 The San Francisco MusicTech Summit 10 was an experience I will not soon forget. In fact, I've attended six conventions this year, and this was simply the most informative one of them all. Held at the Hotel Kabuki in San Francisco's Japantown, the convention wasn't your typical Techy, Geeky, musical meet up. Approximately 1/3 of the attendees were musicians, while the other 2/3rds were technologists.
The conference itself was comprised of panel discussions, one after the other. Themes and topics that arose ranged from using API's to prolifically share one's products, to the licensing landscape and how some have become basement superstar phenomenon's on YouTube.
My favorite session was the final panel of the day, where a group of seasoned industry executives who are shaping this industry discussed what was coming next. I almost fell off my chair when the host hand delivered a beer to all of the speakers (high class at the end of a great day).
Seeing panel after panel provides a very different experience than watching speaker after speaker, leading to a deeper peek into how tech and the music industries are colliding as we learned about both the successes and failures of the panelists. People tend to be more relaxed and open up a bit more when on a panel, than when they offer prepared remarks and these insights are extremely valuable to entrepreneurs, technologists, musicians, and pretty much everyone who attended that were looking for insights to improve their businesses and/or careers.
So many believe the Internet is killing the music industry and if you believe the analysts, 95% of all music today is stolen. So how is this new economy, one focused on the idea of having what one wants, where and how one wants it, going to support the creative talent that is the music industry?
More than one attendee mentioned that music companies are now comprised mostly of lawyers, focused on protecting intellectual models that have crumbled under the pressure of the Internet. Even though, as one panelist reminded us, music has been free since the invention of the radio, a fact that most of us have forgotten.
In my humble opinion, this conference represents the wild, wild west. SF MusicTech is focused on supporting the development of a culture where the tech community believes in supporting the talent from yet to be developed business models which is critical to the survival and dominance of this once great industry. Having this industry evolve to support games and other business models to help the industry heal and regain its position globally is imperative to its future vitality.
YouTube is carving its niche as they produce a group of musicians who perform mostly out of their basement. Although I love these performances and enjoy searching YouTube to find the newest sounds, I have to disagree with one of the panel members from the band Pomplamoose who actually said that Jimi Hendrix would not have been successful if YouTube was around during his day.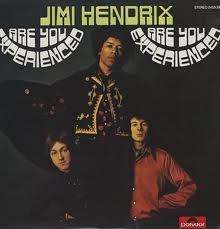 I still believe that talent is talent; video and other technologies will never change that. Although we will see musicians emerging on YouTube and other Internet channels that may not have made it without these distribution models, someone like Jimi Hendrix should not be underestimated. Would he have had to say a word or crack a joke to become the legend he is known to be today? I believe that all he would have had to do was play and isn't that what its all really about?
As technologist we sometimes begin to think its about the technologies we develop, which in most cases is the truth, but when eyeing this market segment, where tech and music are colliding, its imperative that no matter what we develop that we work hand and hand with musicians to ensure the integrity and creativity of musicians for generations to come.
I guess that's why this convention happens multiple times a year. There is so much untapped potential in combining tech and music; which is why it is so important to bring musicians and technologist together in a way that fosters creativity in music and technologies that deliver musical content to the market. For this reason alone, if you are into music and technologies, be sure to attend the next MusicTech Summit.
I am certain that it will not disappoint – I know I'll be there!
Contributing Editor Gary Moskoff is a Managing Partner at
Guess Your Songs
, a music, social gaming experience available on iOS, Facebook and the Web. He attendees, then reviews trade shows and products from the perspective of an executive on the move.