I'm turning in a rental car after two weeks – while mine was being repaired – and I want to remove my phone data from the car. It's an older Toyota, so how do I delete the bluetooth pairing info?
Props to you for paying attention to the fact that when you pair a phone with a vehicle's bluetooth system, it often also includes transferring your phone directory and all your contacts into the vehicle's entertainment and communication system. Which means that if you don't delete your phone from the system, then next driver will have access to all of your friends names and phone numbers. Not so good.
The car companies aren't doing anything bad in this situation, though, they're trying to make it easier for you to call up and chat with your friends. Indeed, if the systems have voice navigation, then you can actually just speak a friend or family member's name and it'll figure out which entry it is from your contacts. Pretty handy. As long as you remember to delete it when you're done with the car.
With the Toyota I used for the test, getting started involved pushing on the "APPS" button on the left side of the screen. If your rental is just a few years old you should be able to do exactly the same sequence…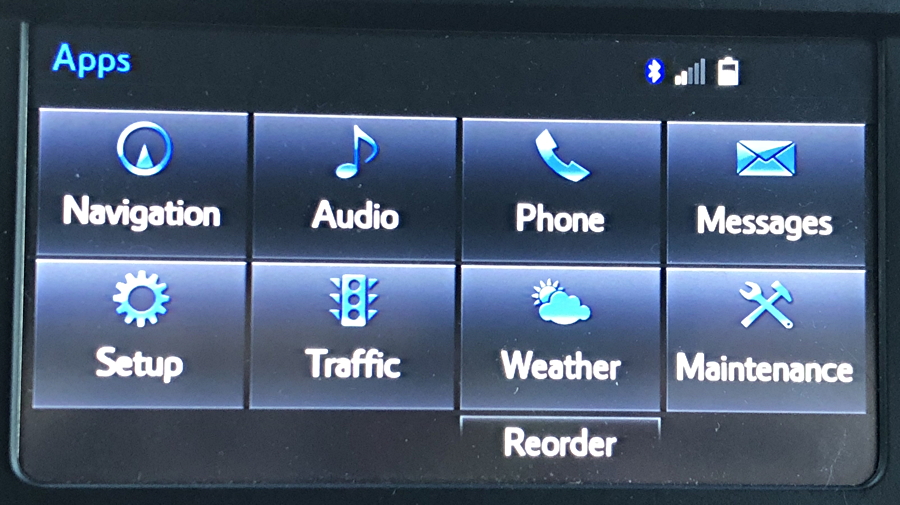 From this point, just tap on the "Setup" app (don't get sidetracked with the Phone app!). You'll see quite a few different choices because modern cars are just as complicated as all the other gadgets and devices in our lives!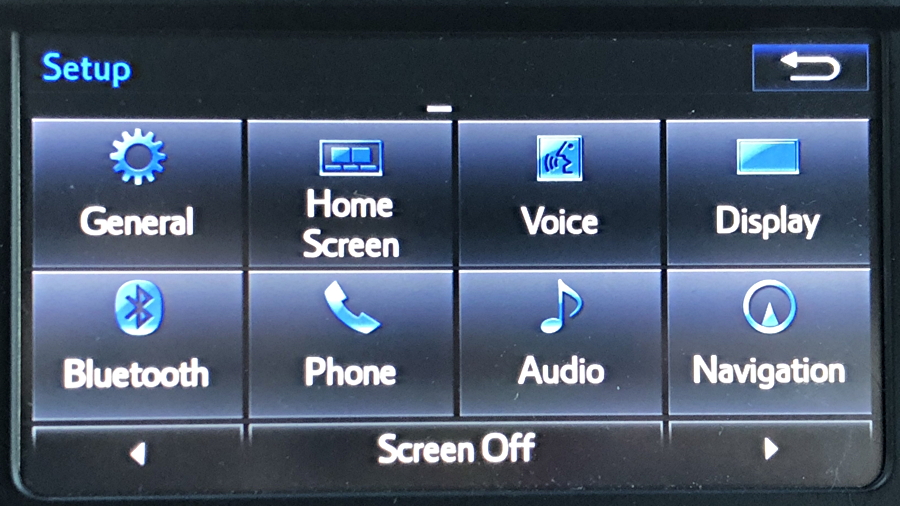 Again, you can go into Phone for various settings, but since we're talking about bluetooth connectivity, it's the Bluetooth button you want to tap…
Now it'll show a list of phones that are currently paired with the vehicle: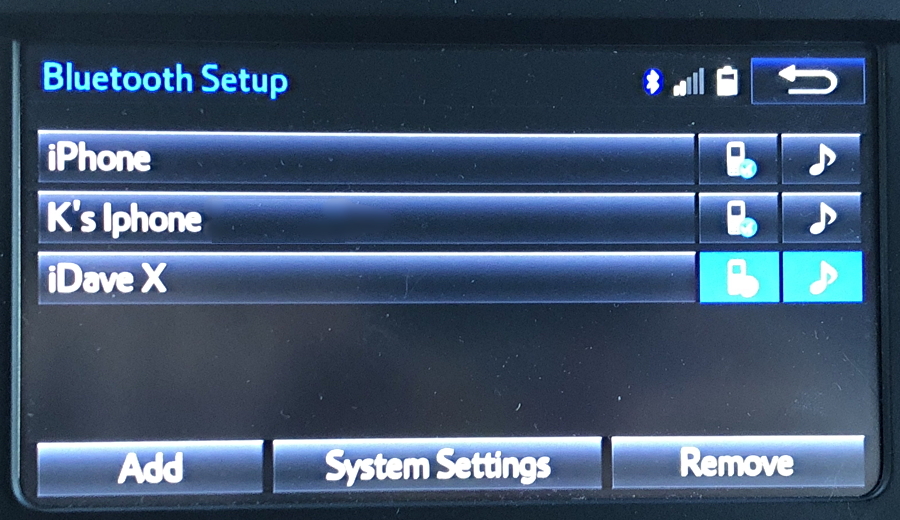 Notice that the "Remove" button will be greyed out and unusable if you're in motion: removing a bluetooth pairing from the Toyota nav system requires that you're parked safely on the side of the road or in a parking lot.
The brighter aqua buttons adjacent to "iDave X" shows that it's the currently paired phone, if you're curious. To remove that particular connection, don't tap on the phone name, just tap "Remove" on the lower right.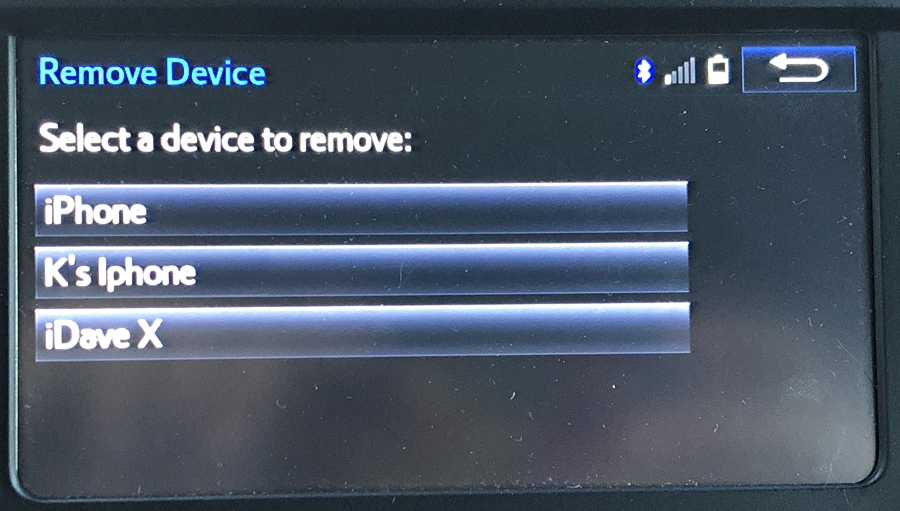 Now you can choose the phone you want to unpair from the vehicle. I'll do "iDave X" by tapping on it…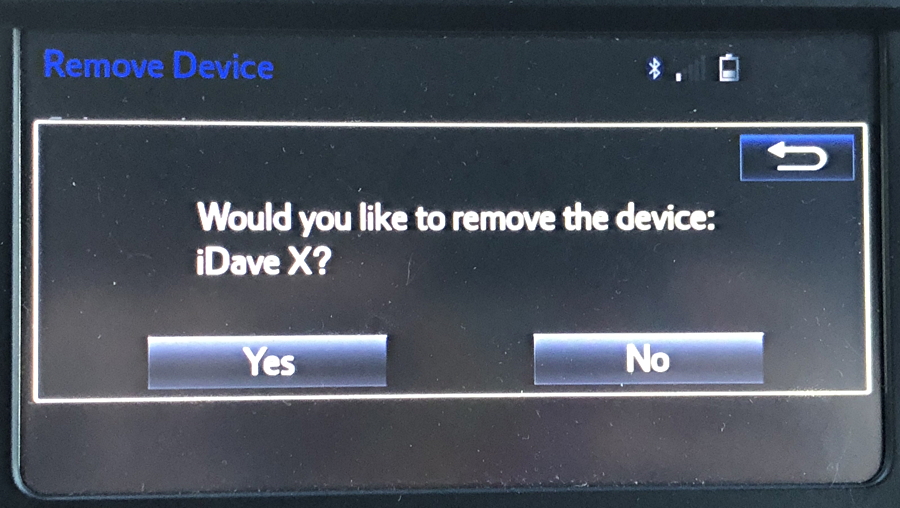 Yes, I do want to remove the device from the vehicle's nav system, so a tap on "Yes" does the job. And that's it. Actually, pretty easy once you learn that you need to go to setup > bluetooth > remove!
Pro Tip: I've been writing about basic computing, including automotive systems, for many years. Please check out my computer basics and tutorials to see what other helpful articles I've written!