Everything I read about the webcams built into Windows laptops seems to be about hackers watching, but I actually find it super useful for Skype and other video conferencing services. I'm wondering if there's any way to actually record the webcam video and audio? I'm running Win10.
You're correct that the webcam built in to your PC laptop is a tremendously useful tool, as is the built-in microphone. When it's being used in ways you're aware of, that is. Launch Skype and you can see yourself on the screen. That's good. But if it were on right now and some kid in a basement in Kiev was watching you? Not so good.
An easy solution is to simply have a piece of tape or something else over your camera when you're not using it, but it's also something that computer manufacturers can solve too. In fact, I'm waiting for a laptop with a built in video camera shutter that you can slide open or closed. Should be super simple to add and would be 100x less tacky than duct tape (though I'm generally a big fan of duct tape!)
Back to your query, however. Props to you for realizing that your computer has a built in video camera setup that you can use for other tasks. I've used my webcam setup to record product review videos that I've uploaded to YouTube! Each generation of Microsoft Windows seems to have a different solution for the program you need to use, however, and Windows 8 had a separate download you needed to grab from the Windows Live site.
In Windows 10, however, the app's already on your system and it's called Camera. Start by searching for it: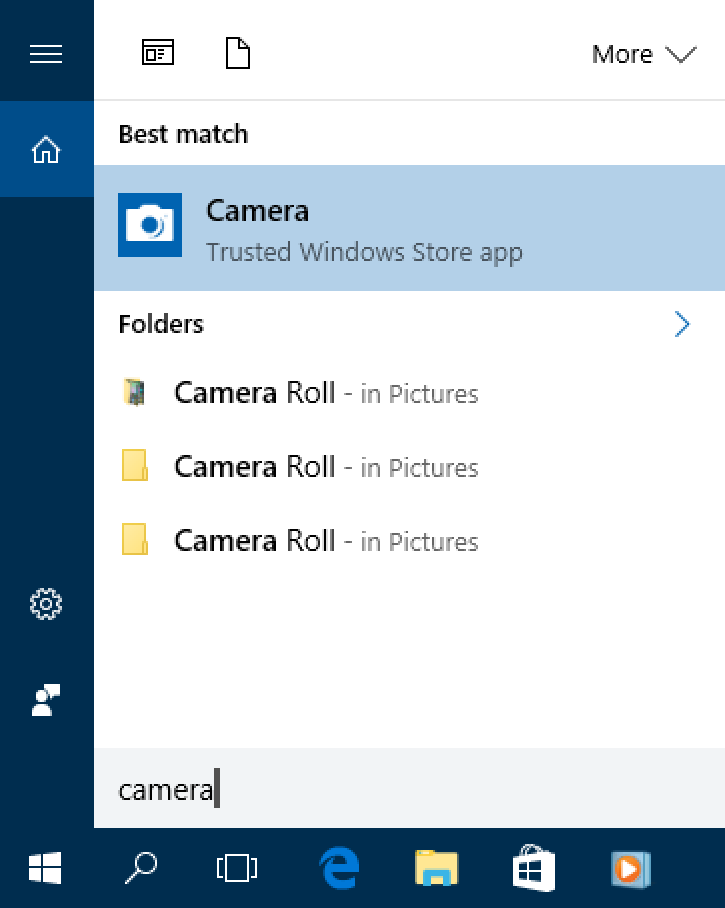 As you can see, it's in the Windows Store, but a click and you will likely find that it's already installed on your Win10 system: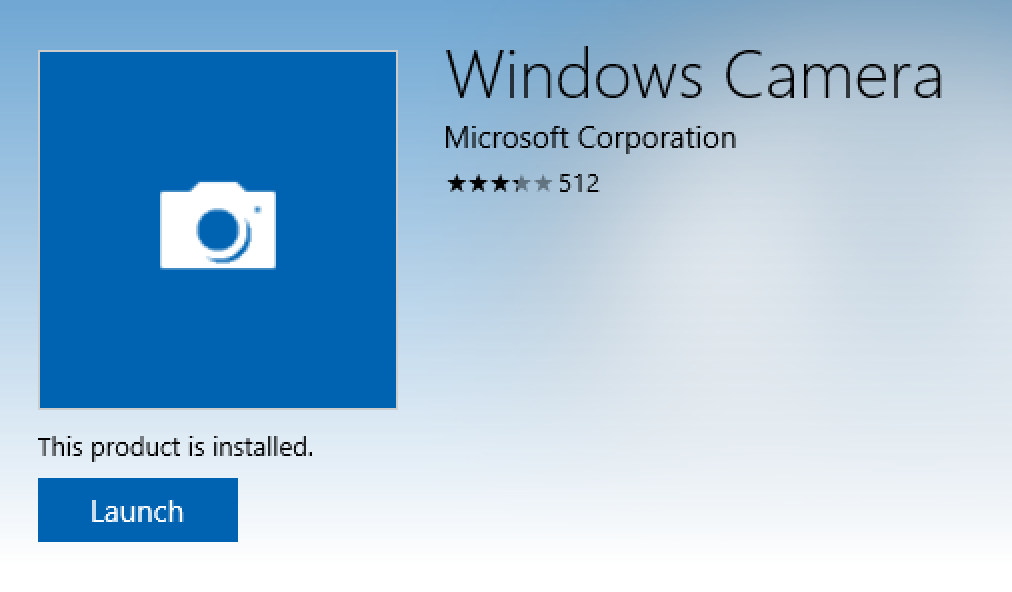 If it's not already installed, well, click and install it!
Then when you launch it the system will ask you to grant permission for it to access the camera and then it'll show you, well, you!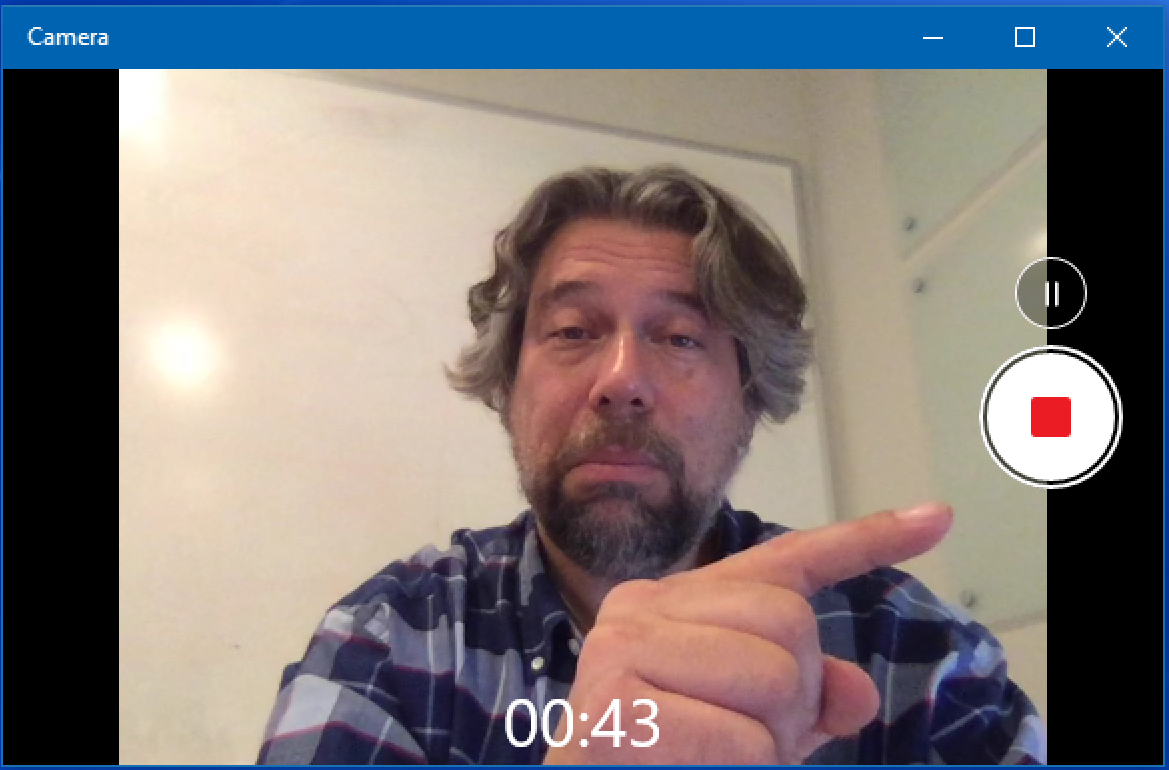 As you can see, I'm pointing to the record button and I'm already 43 seconds into a test recording. It's really easy to work with, actually, and once you're not recording you can get to the app settings to fine tune what camera (if you have more than one) and what audio source it uses:
Why am I looking so sadly at these settings? I actually have no idea! 🙂
Give it a whirl and you can review what you've recorded within the app too: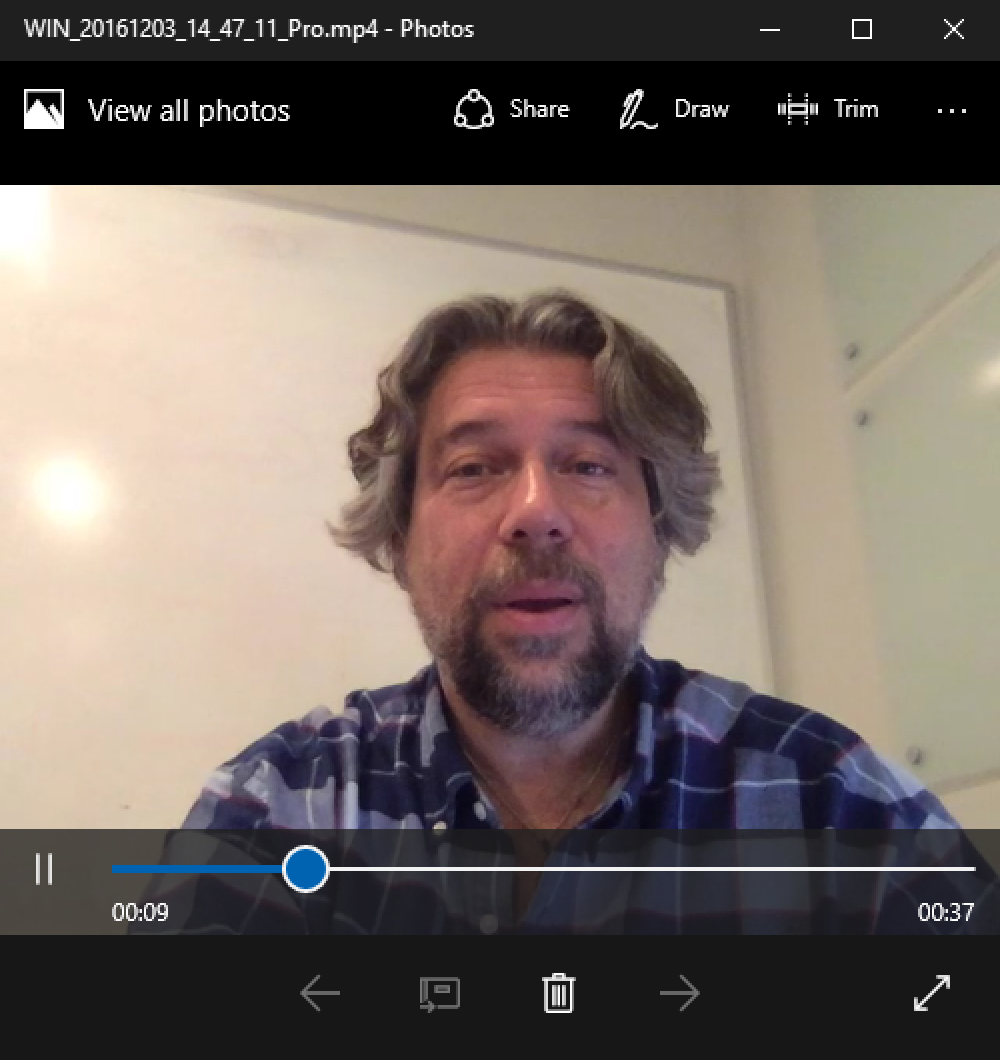 Notice it has some useful tools, but I'll let you explore some of its features. In any case, an easy way to record video from your Webcam that you can share, post to social media or even just archive for your own use (when your cute grandkid is peeking around your head to see what you're doing!)