I've noticed that when I tap on a button or smaller element on my PC screen, it often registers the wrong spot. Is there a way to recalibrate the touchscreen?
Modern touchscreen technology is so good that it's very rare for you to encounter problems with accuracy on a device. Whether it's a smartphone, tablet or PC, generally speaking if you touch a spot, it records exactly that location and sends it to the current program to determine a response. But like anything else, it's possible that your system might have gotten a bit wonky or off-kilter. Fortunately the team at Microsoft anticipated this eventuality and includes a calibration system within Windows 10. If you're having problems with a stylus on your Windows tablet this can also solve that problem.
You'll also want to ensure that your screen is clean and that you have the very latest version of both the operating system and any necessary drivers for your system from the manufacturer. All up to date? Great. Here's what you need to do…
To start out, simply search for 'calibration' in Windows search: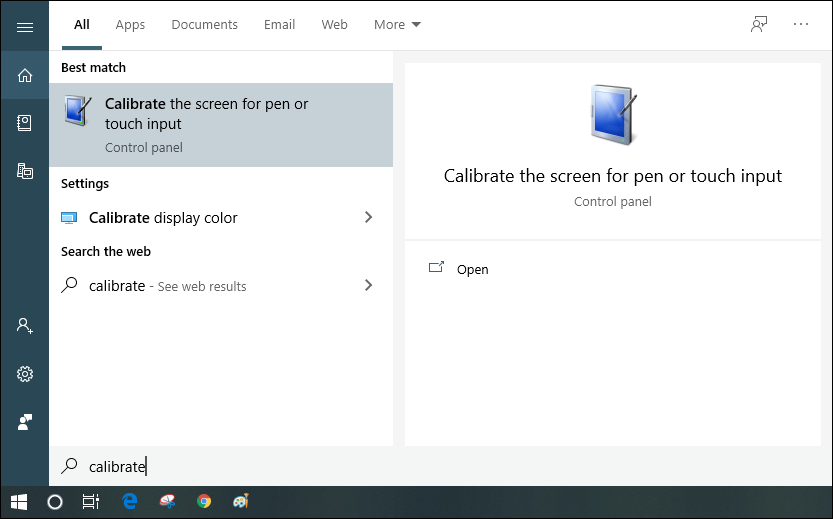 You should see the Calibrate the Screen for Pen or Touch Input control panel shortcut. If not, you can search more explicitly for "calibrate screen" as needed.
Click on "Open" or on the control panel icon to launch that particular settings window: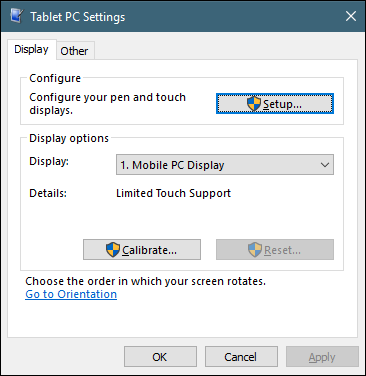 This is on my HP Windows laptop, notice it shows that there's support for more than one display but that only one, 1. Mobile PC Display, is enabled. This particular unit has "Limited Touch Support". What's limited? No idea. But the key button here is "Calibrate…" so you'll want to click on that.
Now the program will take over your entire screen with some simple display info: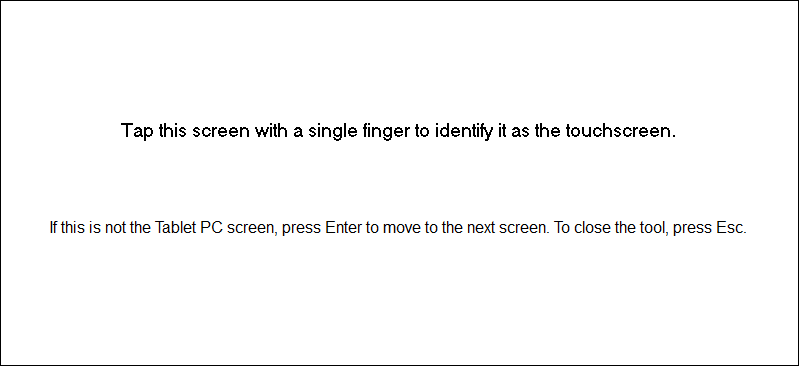 If you don't see this or you tap and nothing happens, well, then either you don't have a touchscreen computer after all or your entire touchscreen is a bit wonky and might need hardware repair. Hopefully, however, a tap on the screen lets you proceed to the calibration screen: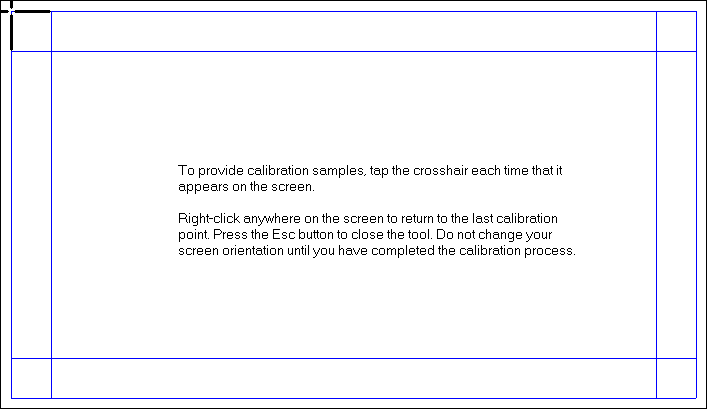 The system will prompt you to tap on each intersection of the blue lines: Notice on the top left it's ready for tap #1. After you've tapped in all the spots specified – hopefully without incident – you'll get this rather modest prompt: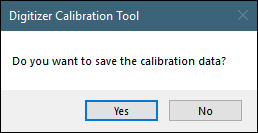 Tap "Yes" to save it and you'll be good to go. While you're here, however, if you have a stylus that works with your computer too, you might want to click (or tap!) on the "Other" tab so you can specify which hand with which you hold your stylus: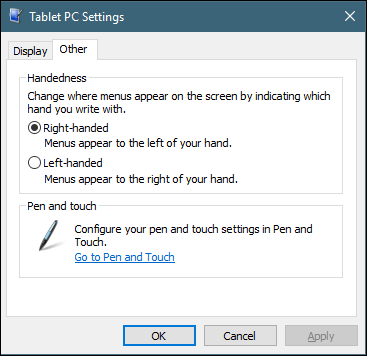 Tap on the "Go to Pen and Touch" link and you can even modify the tap and double tap actions on the stylus itself:
So that's how you get this all working and calibrated with your touchscreen. I hope that fixes your problems; if it doesn't then you might want to consider taking your device in for some maintenance!
Pro Tip: I've been writing about Windows since way before Win10. Please check out all my Windows help pages for lots more useful tutorials while you're here!