I'm worried I have some sort of virus or something on my iPhone: some Web sites I visit have their URL replaced with "Reader View". What the heck is that, and should I be worried??
As far as I am aware, there are no reports of any viruses or malware aimed at the Apple iPhone — or iOS 10.x — in the wild. In fact, it's quite difficult to inject bad code onto your phone, particularly within a program that you already have from Apple as part of the operating system itself. I'm talking about the Safari browser, of course, the version that's designed for the smaller touch-based Apple iPhone and iPad.
I can appreciate your slight paranoia, but it's your computer that's much more susceptible to malware when compared to your smartphone, whether you have an iPhone or an Android phone like the Samsung or LG. In fact, Reader View is a very cool feature of Safari and one that I suspect you'll get into the habit of using once you know what it's all about.
So let's have a look!
First off, here's a typical Web page within the Safari browser on an iPhone. In this case, an iPhone 7: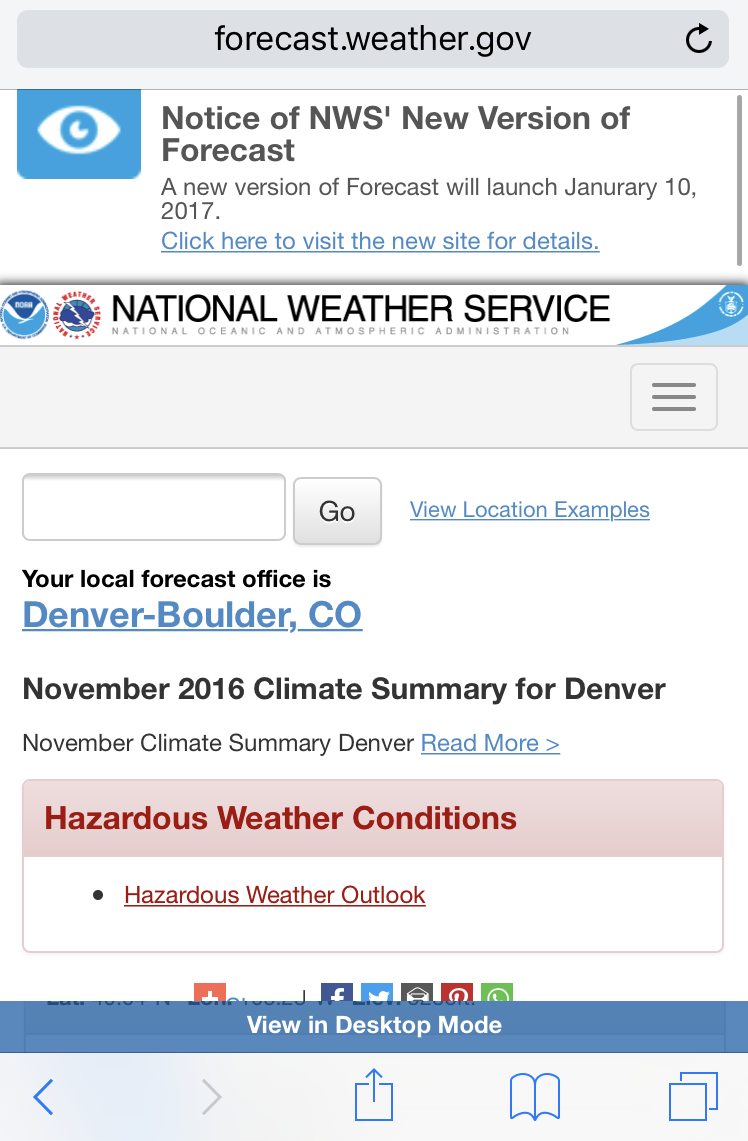 You can ignore the miserable weather forecast and pay attention to the very top line, where it shows the base domain name of the URL for this particular page (it's not the home page, though that can occasionally be confusing). It shows forecast.weather.gov, as you'd expect.
But watch what happens when I go to a Web site where there is a simplified version of the page available for browsing:
Nothing. What?? Wait, give the browser a second or two and the top will chance from the domain name to something that you're seeing: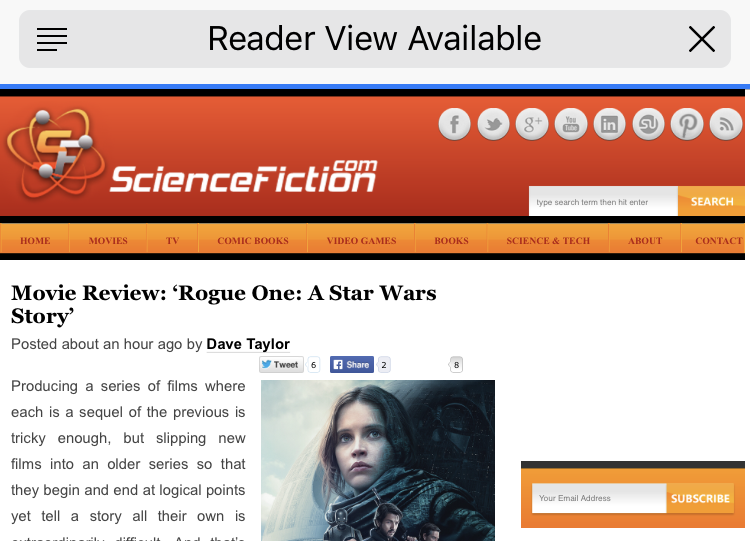 Ah, that's what you're seeing, Reader View Available, and there's nothing wrong.
In fact, tap on the words "Reader View Available" and you'll switch to a very different layout: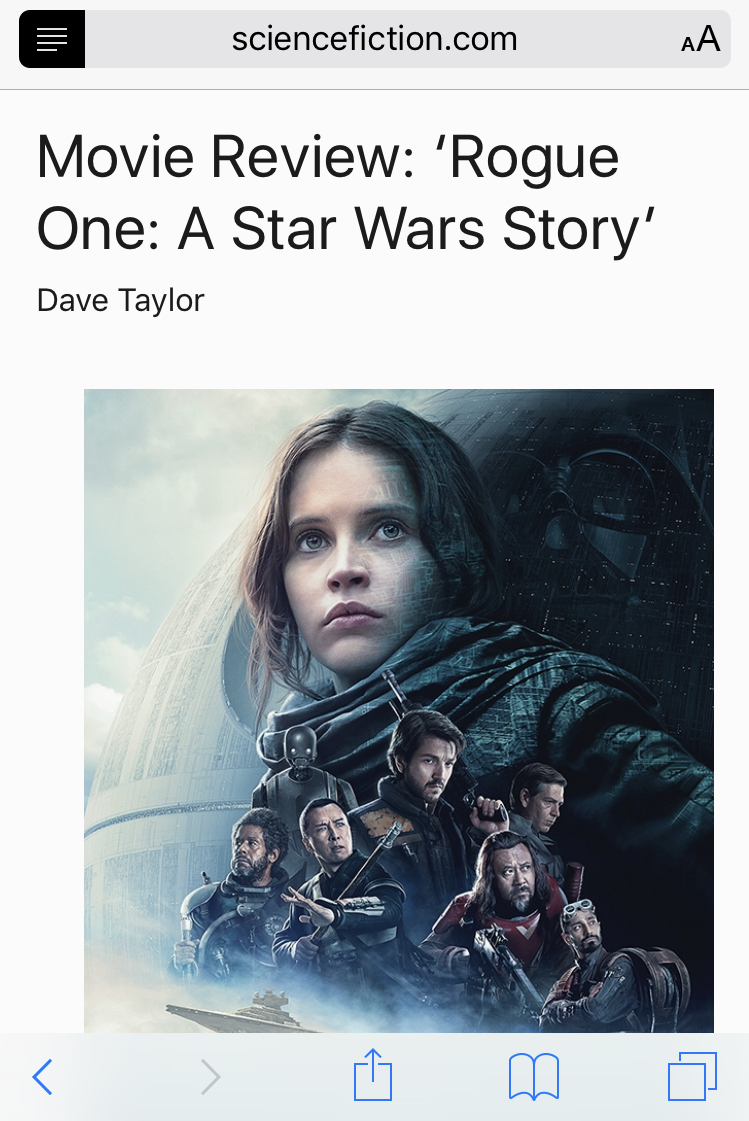 A very different layout, and one that's more reader friendly, as you would hope from its name. Notice also along the top that the menu button (the horizontal lines) has switched to a black background (to remind you you're in Reader View) and that there's now a tiny font-size menu with a small "A" and a big "A". Tap on that and you can fine tune the font size too. Super helpful!
That's it. That's Reader View in Safari on your iPhone. Quite the opposite of being a risk, it's darn useful!