I hear that there are lots of updates to the Pixel 3 from Google and want to ensure that I'm on the very latest version of Android. How can I force an update on my phone?
Operating systems never sit still and Android, running on thousands of devices across hundreds of vendors, is one of the most complicated in the marketplace. Android even gets in the middle of political debates, like whether Huawei should be able to use it on their phones! Still, the Android development is all done under the aegis of Google so it's no surprise that Google's foray into hardware gets plenty of attention. In fact, there are features that are starting out on the Pixel line and then migrating – sometimes slowly – onto the rest of the Android devices.
Which means that, yes, it's pretty darn important that you keep your Pixel 3 on the very latest version of the Android system, whether you have a 3, 3XL or even one of the new Pixel 3a units. Fortunately it's pretty straightforward and if you don't want to just trust that it's secretly keeping everything updated (which might or might not be occurring depending on your settings) here's how you can force an update check.
First off, go into Settings…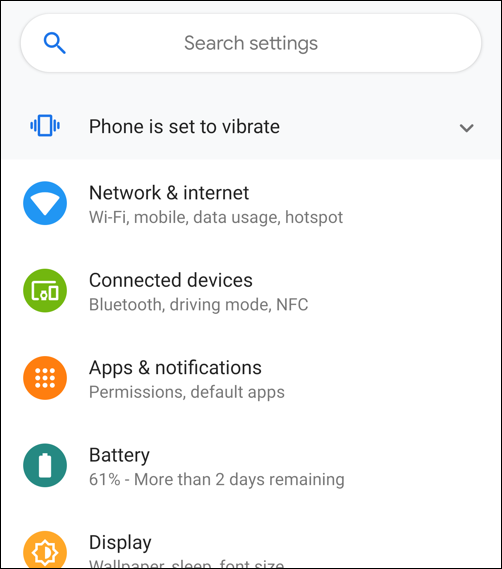 From this point, however, don't start hunting and tapping, just use the search box to look for "updates".
This immediately brings up all the possible matches within the sprawling chaos that is Settings on a modern Android device: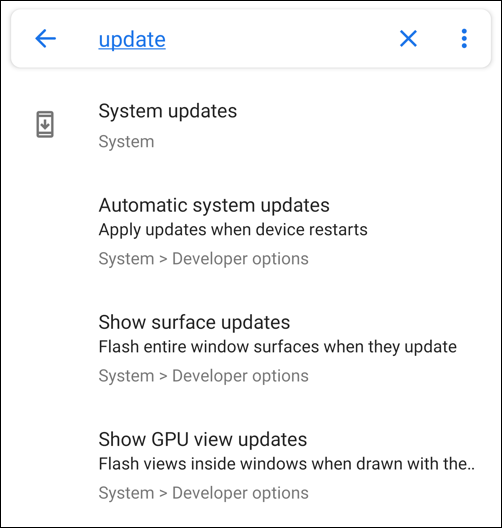 There ya go: The top one, "System updates". Tap on that to proceed.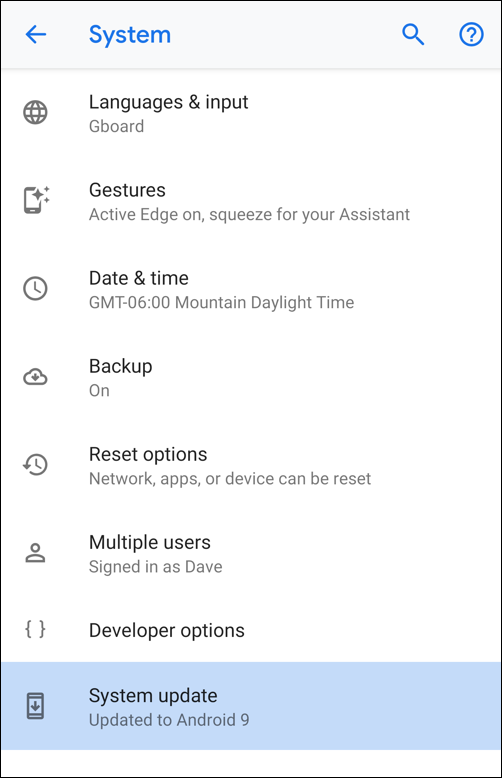 You can see that the phone's even highlighted the matching entry, conveniently enough.
No surprise, tap on "System update" to see what's what…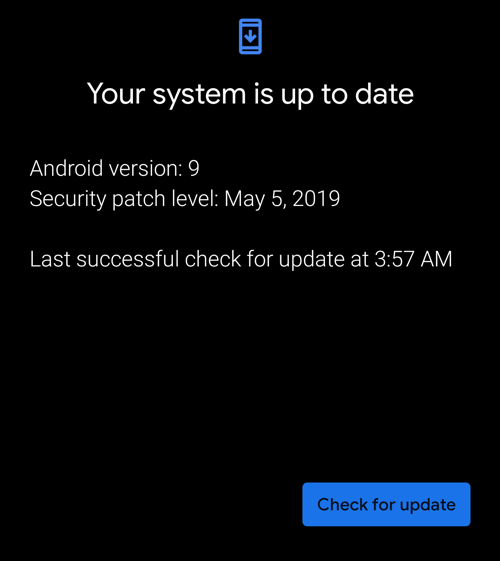 This is where it gets a bit annoying because you see that "check for update at 3:57 AM"? It doesn't say which 3:57AM the check was performed, so while it appears we're good and there are no updates, that's not actually the case!
I'll tap on the blue "Check for update" and you'll see what I mean…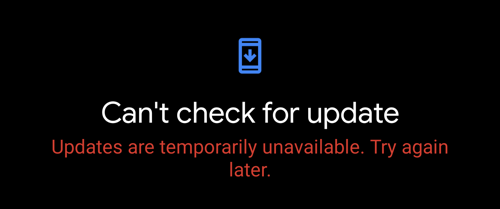 Ah, well that's a bit ominous, isn't it? Turns out that what it should say is "I can't reach the Internet. Help!"
When I ensure that the phone does have service and is on the local wifi network, that same "Check for update" reveals that there IS an update and immediately starts the update process:
So unless this system update showed up in the last 7 hours, it appears that the prompt that we're updated was incorrect. So don't trust it, just tap on the "Check for update" each time. Safer.
Now system updates take rather a while. You'll get the circle as shown above, then you'll move to this: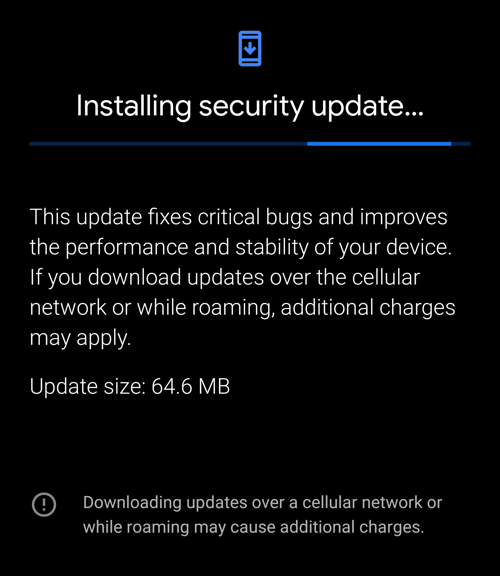 After a while (queueing to get to the update server?) it finally begins to download…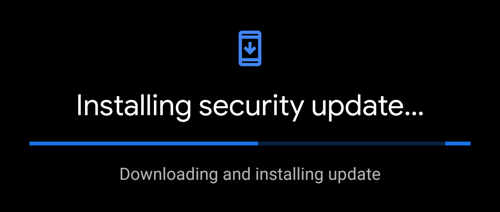 This takes rather a remarkably long time independent of your network speed, but finally you'll see that the update is mostly done and now it needs to wade through your piles of apps to optimize them: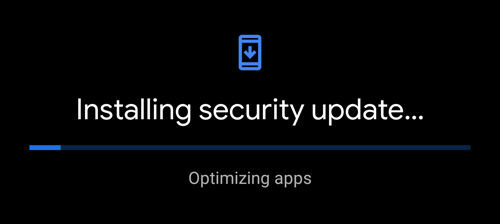 More time passes. In total, this security update took over 30 minutes on my own Google Pixel 3 XL, which was surprising!
Finally, though, I got here and you will too: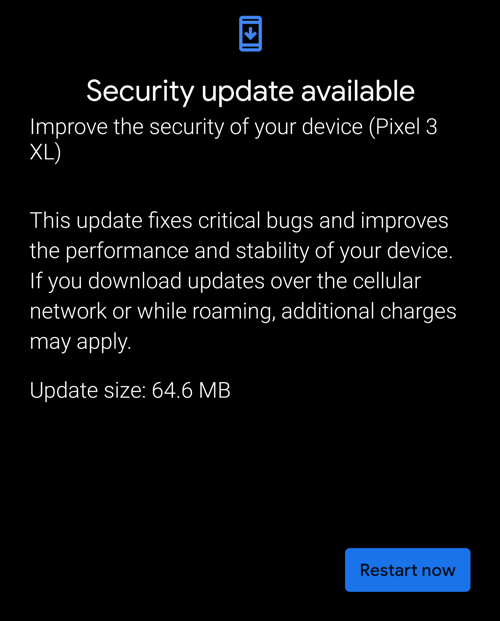 A tap on the blue Restart now and your phone will restart, running the latest software, firmware, and security updates. Done.
Pro Tip: I've been writing about Android since it began. Please do check my extensive Android help archive for lots more articles!