Whether you're taking part in protests and political activism or just want to remain more anonymous while out and about, a Virtual Private Network can be a great addition to your mobile device toolkit. There are lots of choices, but I suggest you check out IPVanish for Mobile. Here's why…
Between contact tracing, IP tracking and law enforcement hinting that they can now break into any phone they want without kowing the password or security code, it's no wonder that people are a bit distrustful of Big Brother while using their mobile devices. Both Google and Apple work with law enforcement and the government too, so they're in a tricky position in terms of guaranteeing individual user privacy and security while still being good corporate citizens. Yes, they try, and both endeavor to offer tools to ensure user privacy, but who are you going to trust in these situations?
If you're an activist and are concerned that a record of your location is being tracked and recorded, you might already know that there are some things you can do to retain your privacy. You could turn off your phone, of course, but modern protests seem to be characterized by people all filming what's going on, not keeping their phone safely stuck in their pockets.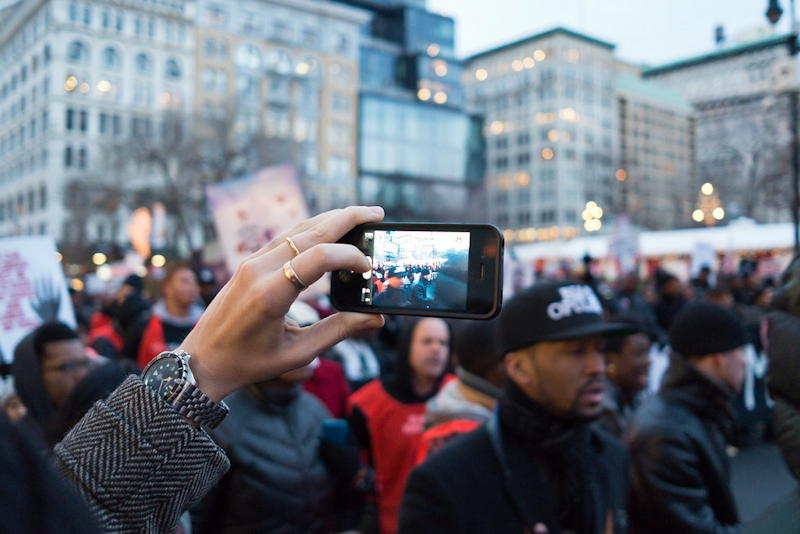 As The Verge warns, you should keep in mind that "your phone may get lost, stolen, or broken. There's also a risk of your phone being confiscated by authorities — which means that if they're able to unlock your phone, they'll have access to data on you and people you know."
One good idea: change from Face ID or a fingerprint to an actual password, only the latter of which appears to be protected under the Fifth Amendment of the Constitution. In other words, you don't have to reveal your password under duress.
Another smart move: Disable location services on your phone before you show up at a venue where you'd like to remain private. Otherwise it's dutifully checking in on your behalf on Google Maps, Swarm, and any of dozens of other apps that want to keep track of your location. Location settings are in Settings > Privacy on iPhones and Android devices.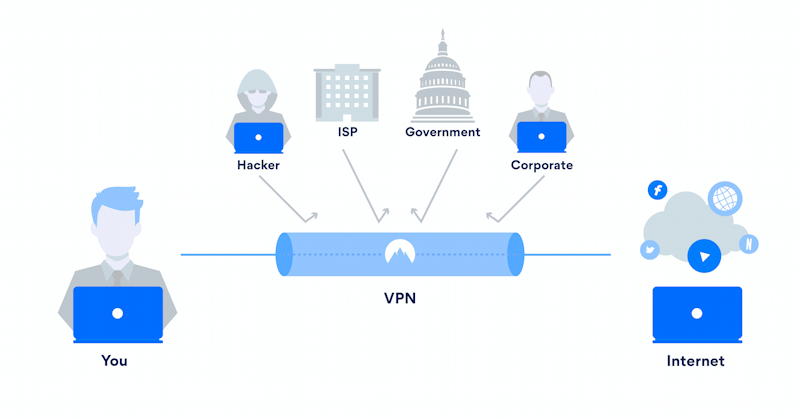 But to me, one of the best ways to retain your privacy is through use of a Virtual Private Network. This is not only during a protest, but all the time: Why would you want others tracking your device usage at all?
The good news is that VPNs have become far faster and easier to work with. You just enable your VPN of choice and use your phone apps as normal. But every app or device to Internet communication is encrypted and bounced through a remote VPN server that can be anywhere in the world. It can be a bit disconcerting to see that the map app suddenly puts you in Dallas or New York City, but think about the privacy implication of that too; you're somewhere else according to the digital world, not in your current location.
As PC Magazine says: "It's also worth investing in a good VPN service, especially if you are traveling for a protest and plan on using hotel Wi-Fi during your trip. Using a VPN secures your web traffic from anyone snooping on the network you're using, and can disguise your IP address as well as your true location"
The only wrinkle is to ensure that you pick a good VPN, one that really is focused on privacy and doesn't save or share user logs. That means you'll need to pay for a commercial service as 99% of the free services are likely selling your data to third parties. One of my favorites? IPVanish. They're focused on user privacy and offer protection for Android, iPhone, Windows, Mac and other devices, all with a single subscription.
And for the month of June, 2020, you can lock in a pretty darn sweet $5.00/mo service plan with no long-term contract or obligation. Try it for 30 days and if you don't like it, cancel. If you do like it, though, $5/mo (which, of course, works out to $60/yr) is an entirely reasonable price to improve your privacy.
You can get all the details here: IPVanish for $5/month.
Their normal monthly plan isn't much more expensive either, so if you missed the June promo, click through and see what the current pricing is for this useful addition to your privacy toolkit.
And on a personal note I passionately support protest and activism and believe it's part of what makes for a healthy democracy. I do not, however, condone hurting people with opposing views or the destruction of public or private property. Please be careful and safe out there.
Disclosure: I'm using affiliate links for IPVanish. You pay exactly the same price for the service but I earn a very modest commission off each sale to help keep my site up and running. Thx for your support.